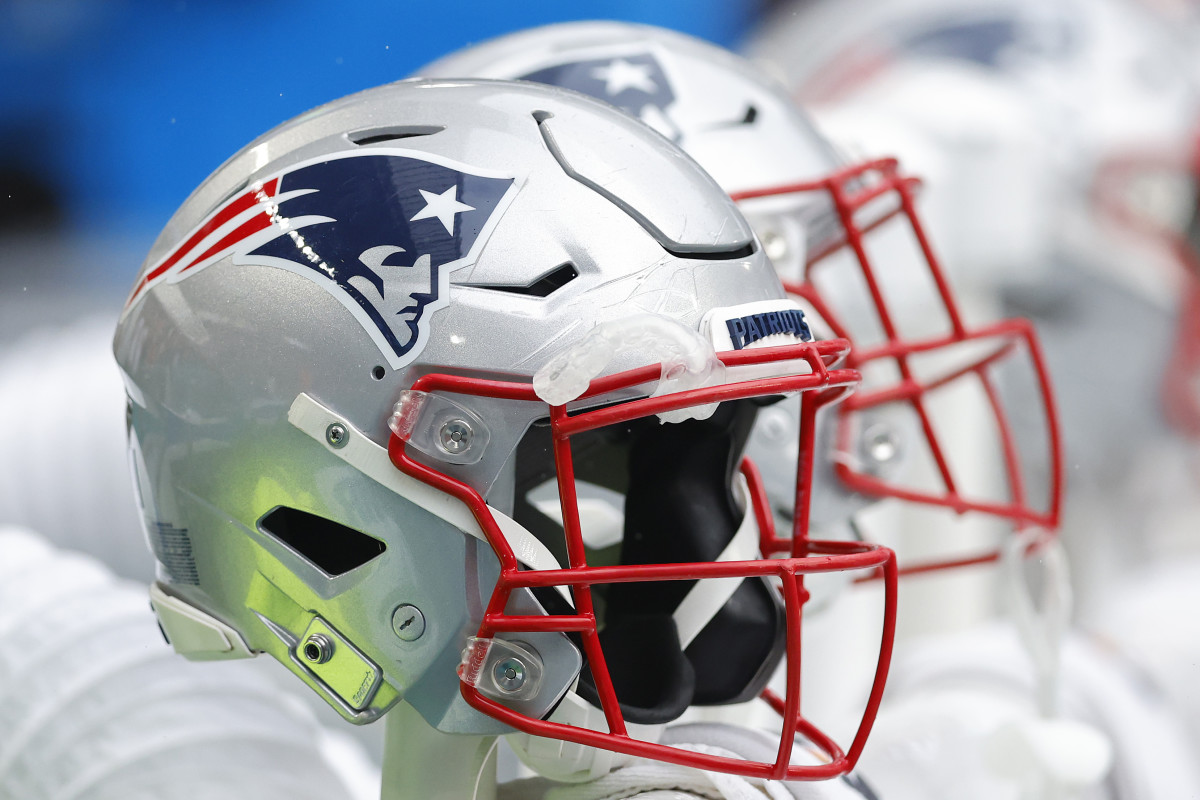 Welcome to the Patriots In-Game Live Chat where you can be a part of the in-game conversation. We ask the questions, you respond. Join the chat in the comments.
Do the Patriots win tonight? What is your score prediction? COMMENT
First quarter recap: Patriots open the game on a promising drive but stall at midfield. Miami gets on the board first on a 23 yard field goal by Jason Sanders. Patriots second possession was promising but a Demario Douglas fumble was recovered by the Dolphins at their 27.
NEFJ: Thoughts on the first quarter?
NEFJ: Dolphins driving again. Patriots D have to hold the fort here again. Cannot fall behind 10-0 against this offense.
NEFJ: Mostert scores on an eight yard touchdown run. Backside fails to set the edge. You have to set the edge against this offense because they run so many zone wind back running plays. Extra point is good and it is 10-0 Miami with 9:39 left in the half.
NEFJ: Patriots need a scoring drive. First two possessions had potential but short circuited by mistakes. The Patriots can ill-afford to fall behind further against this offense.
NEFJ: Jones still out for the Patriots and going to the locker room.
NEFJ: Pass pro way more of an issue tonight than last week. Patriots struggling with Miami's edge rushers. Chubb and Van Ginkel have been factors so far.
NEFJ: Marcus Jones suffered a shoulder injury. Questionable to return.
NEFJ: Defense needs a stop in the worst way. Offense struggling but need to get them the ball back here.
NEFJ: Drive would be good here. If they can get out of this half with some points and momentum, it would be good.
NEFJ: Empty helping Mac I.D front and coverages. Getting the ball out quick.
NEFJ: Strange hold comes at the worst possible time. hopefully this draft doesn't fall apart.
NEFJ:  Needed a touchdown there. But Chad Ryland's first career field goal gets the Pats on the board. 10-3 Dolphins with 1:49 left in the first half.
NEFJ: Patriots defense needs to hold them to field goal here. A touchdown would be a back breaker with the Dolphins receiving the second half kick off.
NEFJ: Back breaker right before the half. Needed a stop there. Go into the room, adjust and figure a way to get the offense on track and how you will slow down this Miami offense because so far, nothing has worked on D.
QUESTION:  What do the Patriots need to do to comeback in the second half? Give me your adjustments.
NEFJ: Patriots defense needed that. Big stop to start the half. The Patriots need a drive here.
NEFJ: Tough sledding tonight. Cannot establish the ground game and the offensive line continues to struggle.
NEFJ: Patriots averaging 2.3 yards per carry. Man….
NEFJ: Myles Bryant is not an outside corner. Don't have a choice have to play him outside with injuries.
NEFJ: Defense is keeping you it. OFFENSE needs to get going here. Time is running out.
NEFJ: BIG TIME BLOCK! SCHOOLER! Patriots needed that.
NEFJ: Belichick all-time great on challenges and throwing the flag.
NEFJ: Mac challenges Xavien Howard and gets burned. It is just not their night.
NEFJ: Pats force a three and out to end the quarter. END OF 3- Miami 17 Patriots 3
QUESTION: Do you run a special or gadget on this drive in hopes you can make a big play?
NEFJ: Jones to Henry 6 yard touchdown pass. Extra point is good and Miami leads 17-10 with 11:21 left.
NEFJ: CHRISTIAN GONZALEZ! What a play. You see the athleticism and why Gonzalez was the number one corner in this year's draft.
NEFJ: Patriots season theme thus far: MISSED OPPORTUNITY.
NEFJ: 43 yard house call by Mostert sends fans to the exits. 24-10 Dolphins with 8:45 left.
QUESTION: So….how do you fix this after two games?
NEFJ: Break out your 2019 playoff towels. STILL NOT DONE! Stevenson from two yards out and the Patriots are still in this one. 24-17 Miami with 5:26 left.
NEFJ: Pats have a shot here. We've reached the two-minute warning. 24-17 Miami.
NEFJ: Miami 24 Patriots 17 FINAL