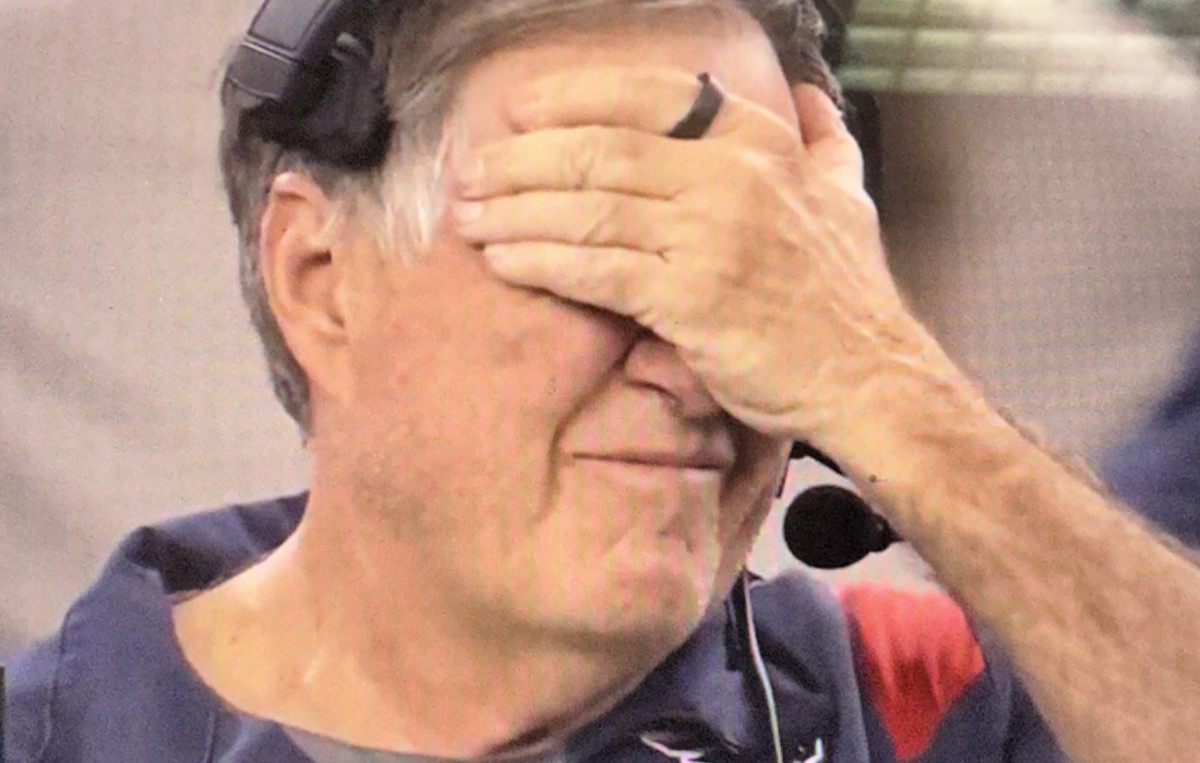 The Patriots have a bye week this week. At 2-8, they are tied for the worst record in the league. They have not been this bad since 2000. 
1. Unexpectedly bad: I don't think anyone saw this coming. We all thought the Patriots would much improved after last season's disappointing 8-9 record. Instead, they have been far worse. The offense is a bigger mess than last season, they are undisciplined and the lack of talent, specifically on offense is glaring. Add Mac Jones continued regression and what you get is arguably the worst team in the league. 
2. Mac's regression: Mac's regression is astonishing. Two years ago, he was terrific and looked like a potential franchise quarterback. Since then, he has been benched multiple times and is on the brink of being benched permanently. Bill O'Brien was brought in to get Jones back on track but he has been worse this season. Between inconsistent play, a bad offensive line and a limited skill group, Jones has regressed to the point where you wonder if he can be anything more than a back-up moving forward. 
3. Staff changes aren't working: The staff changes that were made after last season have not worked. O'Brien was supposed to turn the offense around but the complete opposite has happened. The offense has been worse. Joe Judge was named assistant head coach with an emphasis on special teams and the special teams have been just as bad if not worse than last season. Nothing Belichick did this off-season has worked. On and off the field. 
4. Offensive line issues: The offensive line was supposed to be better this season after struggling mightily last season. Adrian Klemm was hired as offensive line coach and the Patriots signed veteran Riley Reiff and drafted three offensive lineman. Unfortunately, thanks to injuries, inconsistency and a lack of development, this unit has been worse than last season. Reiff has been injured and the rookies have naturally struggled at times. The end result. Jones is getting pummeled and the running game has struggled. Unfortunately, there is no in-season fix. The Patriots have to ride it out with this group. 
5. Defense competing: The defense has played well for the most part this season and has kept the Patriots in games. Sure, the Dallas and New Orleans games were not pretty but even in those games, they kept the team in the game. It was turnovers and ineffective offensive play that led to those games being blow outs. It must be hard carrying the load. The defense has had to do it all season. 
6. Free agent busts: Mike Gesicki, JuJu Smith-Schuster and Riley Reiff were supposed to be upgrades. Instead, they have been the furthest thing from impact players. None of the free agents Belichick signed this past off-season have made an impact. It is not necessarily their fault, They have struggled to fit in the Patriots system and have not produced. In the case of Reiff, he has not been able to stay healthy which has limited his effectiveness. Once again, Belichick the general manager screwed over Belichick the coach. 
7. Coaching: Let's face it, the coaching has been bad. It doesn't mean Belichick has lost his touch necessarily but he is not getting this team to play at a high level and they stink in certain situations. It also does not feel like he is connecting with this team. The players are saying all the right things and defending him, but it is quite obvious that there is a disconnect there. The players are playing hard for Belichick, but how much longer will that continue if they keep losing? Time will tell.