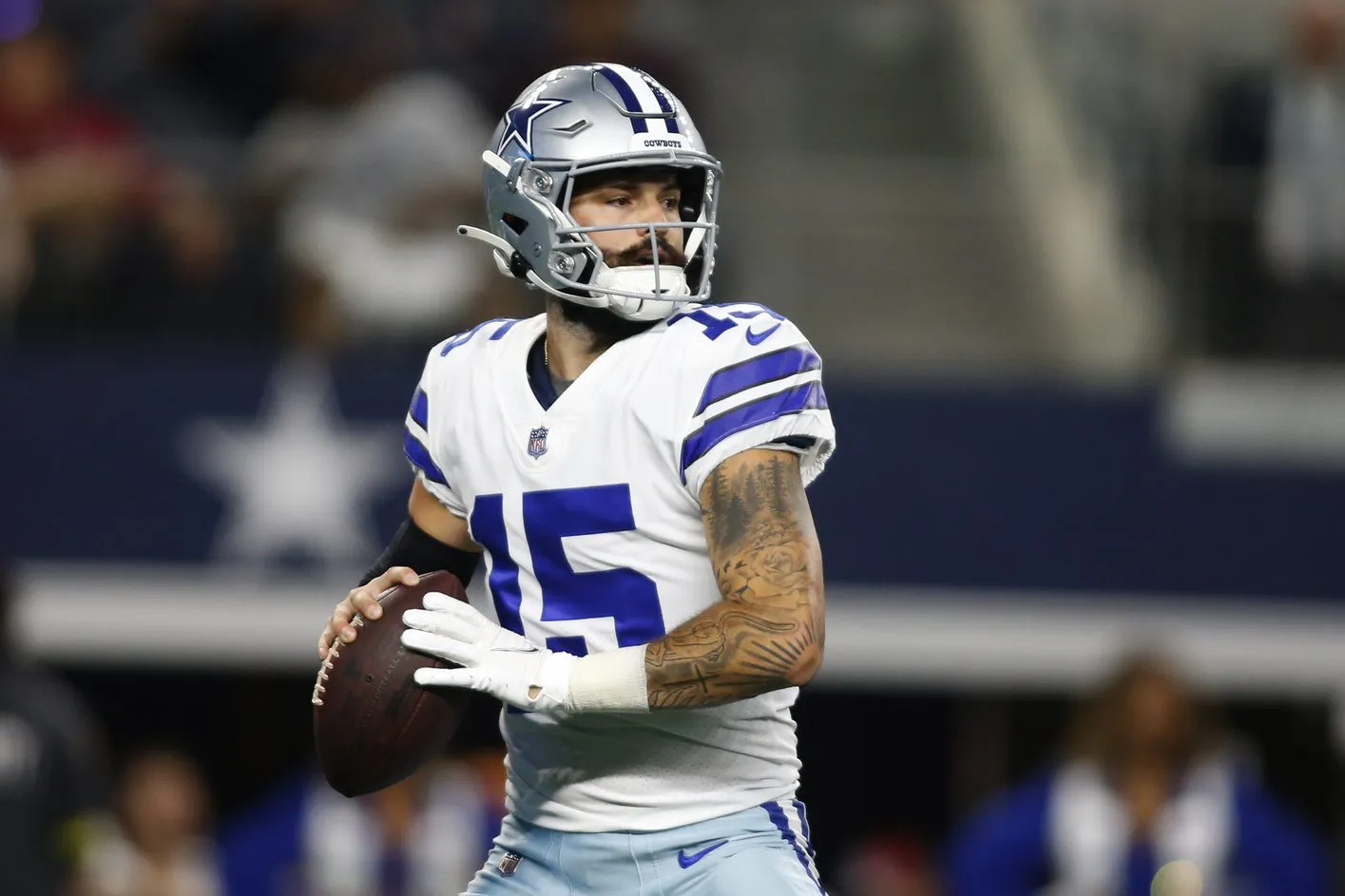 The Patriots made three transactions yesterday, signing quarterback Will Grier off the Bengals practice squad and signing cornerbacks CB Breon Borders and CB Azizi Hearn to the practice squad.
Grier was signed to the active roster which means the Patriots will carry three quarterbacks into Sunday's game against the Jets.
Grier, 28, was a third-round pick of the Carolina Panthers in the 2019 draft. He started two games as a rookie — going 28-for-52 for 228 yards with four interceptions.
The Panthers released Grier in 2021, and he was claimed off waivers by the Dallas Cowboys. The Cowboys released him at the end of training camp and he was subsequently signed by the Bengals.
Borders, 28, has been a part of 11 different teams since entering the NFL as a rookie free agent with the Oakland Raiders out of Duke in 2017. In addition to the Raiders, Borders has spent time on the active roster and practice squads for the Buffalo Bills, Houston Texans, Jacksonville Jaguars, Washington Football Team, Pittsburgh Steelers, Miami Dolphins, Tennessee Titans, Arizona Cardinals and the Chicago Bears. He also spent training camp this past summer with the Atlanta Falcons. The 6-foot, 189-pounder, has played in 32 games with six starts and has 41 total tackles, one interception, seven passes defensed and one fumble recovery. He was released by Atlanta on Aug. 29, 2023.
Hearn, 24, was originally signed by the Las Vegas Raiders as a rookie free agent out of UCLA on May 12, 2023. The 6-foot-1, 204-pounder, was released by the Raiders on Aug. 29, 2023. Hearn played his final collegiate season at UCLA after playing three seasons at Wyoming and one at Arizona.
In a separate move, the Patriots placed cornerback Marcus Jones on injured reserve with a torn labrum on Thursday.