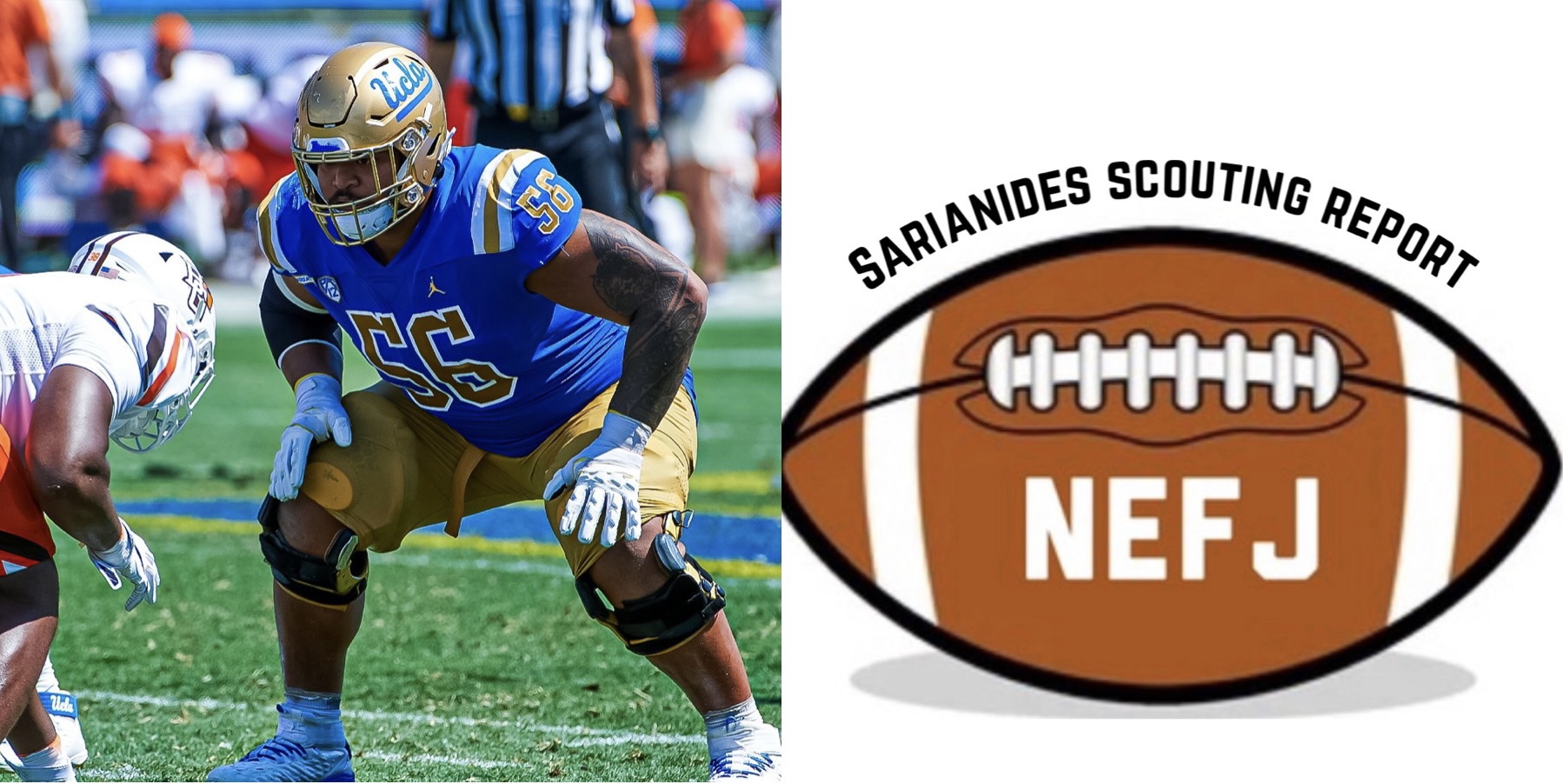 A former defensive tackle and rugby player, Mafi only played guard for one season at UCLA. He started 13 games last season and earned an invite to the East-West Shrine Bowl where he was coached by the Patriots staff.
Here is my scouting report on Atonio Mafi.
Atonio Mafi, OG, 6-2 329 UCLA
Initial Quicks: Comes off the ball with good quickness for his size. Plays with good bend and leverage for size.
Run Block: Does a good job of resetting the line of scrimmage in the run game. Moves well in space for his size. Can locate a target in space, latch on and finish. Plays with good leverage and power. Uses many of the skills he used as a defensive lineman.
Pass Block: Mafi has good feet. Sets quick, punches and resets his hands consistently. Moves well laterally and can adjust to secondary moves. Tends to lean forward at times in pass pro. Doesn't stick bull rushers like he could.
Pull & Trap: Limited film in this area. Decent second level footwork. Can get off double teams and scoops, locate defenders and block them. Gets out on screens and can find second and third level defenders and latch on. Does Chase at times in space.
Use of Hands: Bricks for hands. Strikes and shocks defenders. Heavy handed. Creates instant separation.
Strength: Mafi is strong. Can handle defenders on single blocks and roots out defenders on double teams. Plays with good leverage and can anchor down.
Explosion: Not overly explosive. Gets off the ball with good movement. Plays low and finishes blocks. Plays with an edge and wants to finish people.
Final Thoughts: Mafi is a phone booth mauler with good athleticism. He can move in space and he plays with good power. His background as a defensive lineman and rugby player is evident in his game. He needs to keep his weight under control. If he does, he has starter potential.