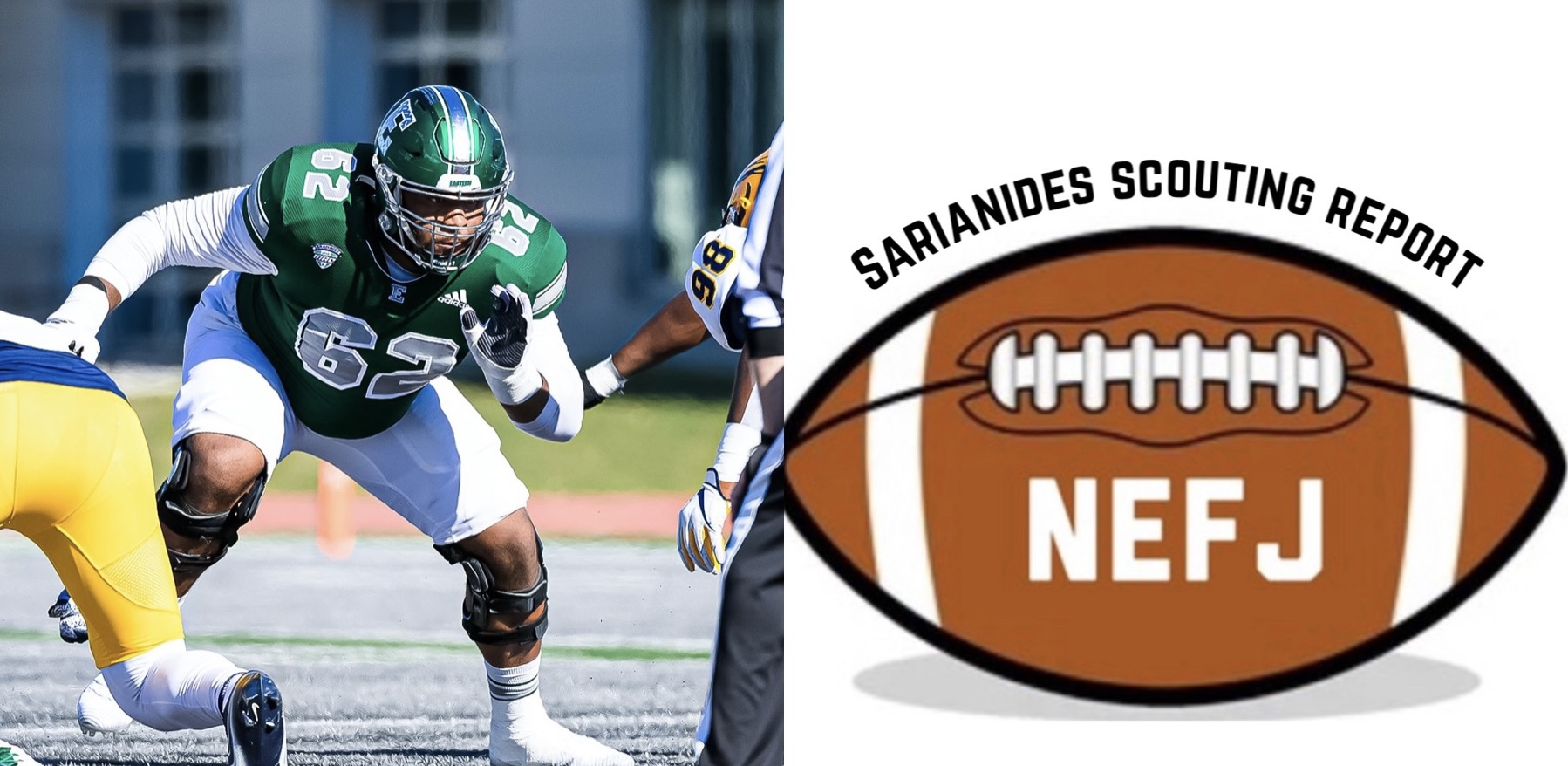 The Patriots drafted Eastern Michigan guard Sidy Sow with Pick 117 of the fourth round. Sow is 25 years old and was a four year starter for the Eagles. He was a three time All-Mac performer.
Here is my scouting report on Sidy Sow.
Sidy Sow, OG, 6-4 323 Eastern Michigan
Initial Quicks: Sow pops out of his stance. Has good feet and is balanced. Plays with a good base and has the hand quickness to secure inside hand position.
Run Block: A road grader. Sow plays with good bend and pad level. Gets inside hand placement and displaces defensive tackles. Olympic weightlifter in high school. You see that strength on single blocks and double teams.
Pass Block: Anchors in pass pro. Balanced. Moves well laterally and can punch, reset and punch again. Anchors against bull rushers and dominates guys who can't get into secondary moves.
Pull & Trap: Moves well laterally. Can pull, attack defenders and displaced him on kick out blocks. Needs to do a better job coming off of vertical blocks and scoop blocks. Has to show he can hit moving targets in space consistently at the next level.
Use of Hands: Has strong hands and once he latches on, it's over. Can get handsy though and get his hands outside defenders frame.
Strength: Mauler. Former weightlifting champion. Plays with tremendous leverage and can move the pile in the run game. Anchors in one on one situations and holds up against bigger tackles.
Explosion: Gets out of his stance quickly for his size. His testing numbers illustrate just how athletic he is.
Final Thoughts: Versatile, experienced lineman who is on the older side but can step in and play right away. Can play guard or tackle. Reminds me of Michael Onwenu.