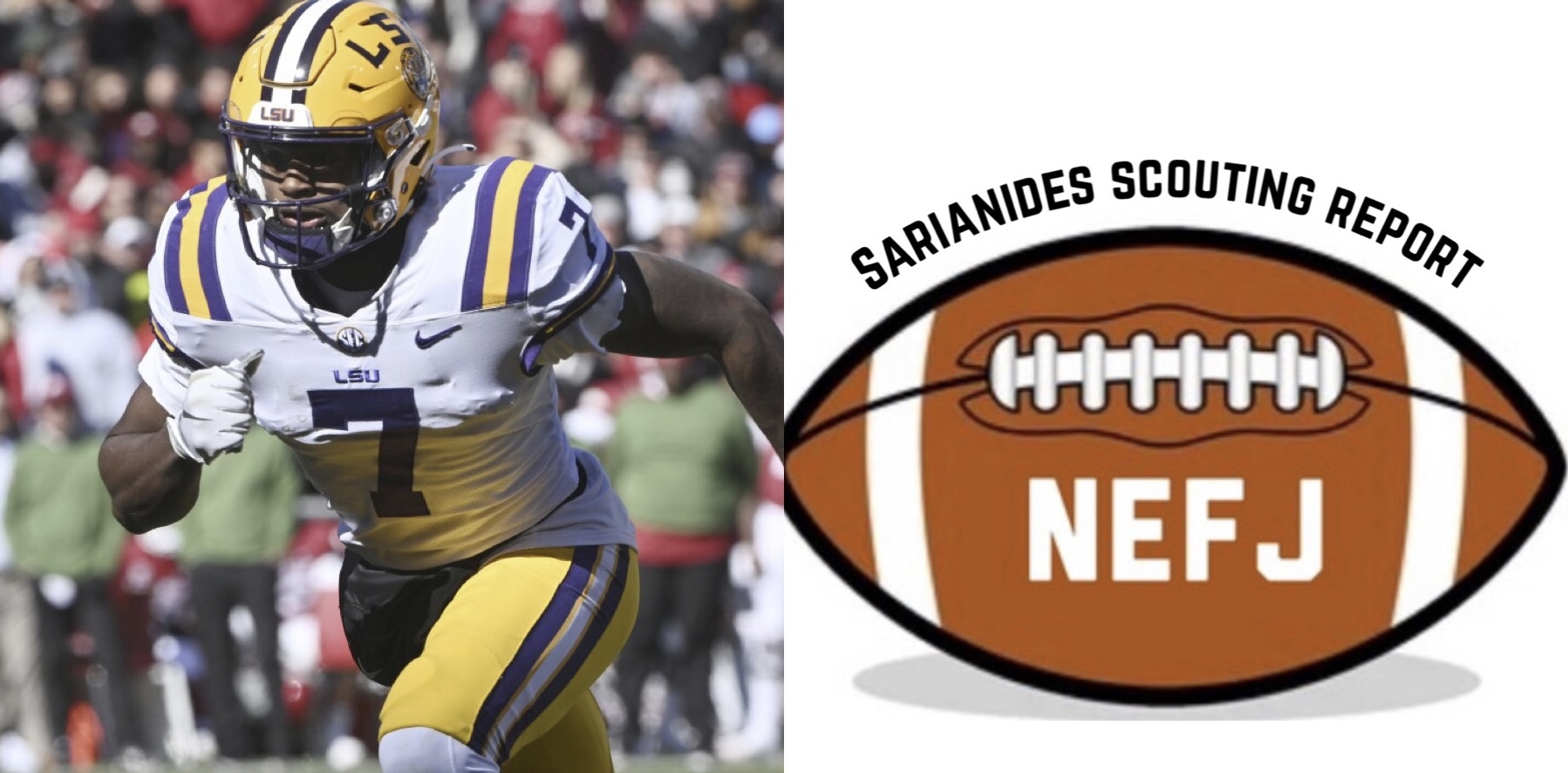 A former five star recruit who burst into the scene in 2020. Scored 14 touchdowns between 2020 and 2021. Tailed off last season catching 48 passes for 538 yards and 2 touchdowns. Struggled to get on the same page with new coach Brian Kelly and had some off field issues as well.
Here is my scouting report on Kayshon Boutte.
Kayshon Boutte, WR, 5-11 195
Hands: Boutte has good hands. Shows good concentration and can high point the ball in contested catch situations. Can let the ball get inside his body at times which is a problem.
Routes: Runs quality routes. Can adjust mid-route to poorly thrown balls. Does a better job of running routes outside the numbers than he does inside the numbers. Route breaks can be sharper. Tends to glide into his breaks.
Receive Long & Short: Boutte is more of a short to intermediate route runner. He will run out cuts, curl routes, skinny posts and short digs. Has shown vertically big play ability but it was earlier in his career.
Run After Catch: Boutte is your classic big slot in today's game. He will move the chains after the catch but he is not a consistent big play threat.
Blocker: Willing blocker who struggles to sustain blocks and has a tendency to get rag dolled at times. Needs to play stronger in this area.
Release: Can avoid press coverage and get into his route. Needs to use a whole body release more. Relies too much on his hips and feet and he doesn't use his hands as much.
React to Ball in Crowd: Given his size, he should be better in this area. Does a good job of finding open spots versus zone coverage and settling but needs to prove he can make more contested catches.
Initial Quicks: Shows good initial quickness but doesn't accelerate much after that. Doesn't have high end speed.
Final Thoughts: Boom or bust pick. If Boutte buys in, he could be very good in the Patriots offense and develop into a playable receiver. If he doesn't, he won't make it out of camp. He can do more than he showed last season. What we saw two years ago is more of who he really is. Now the Patriots coaching staff needs to get it out of him.