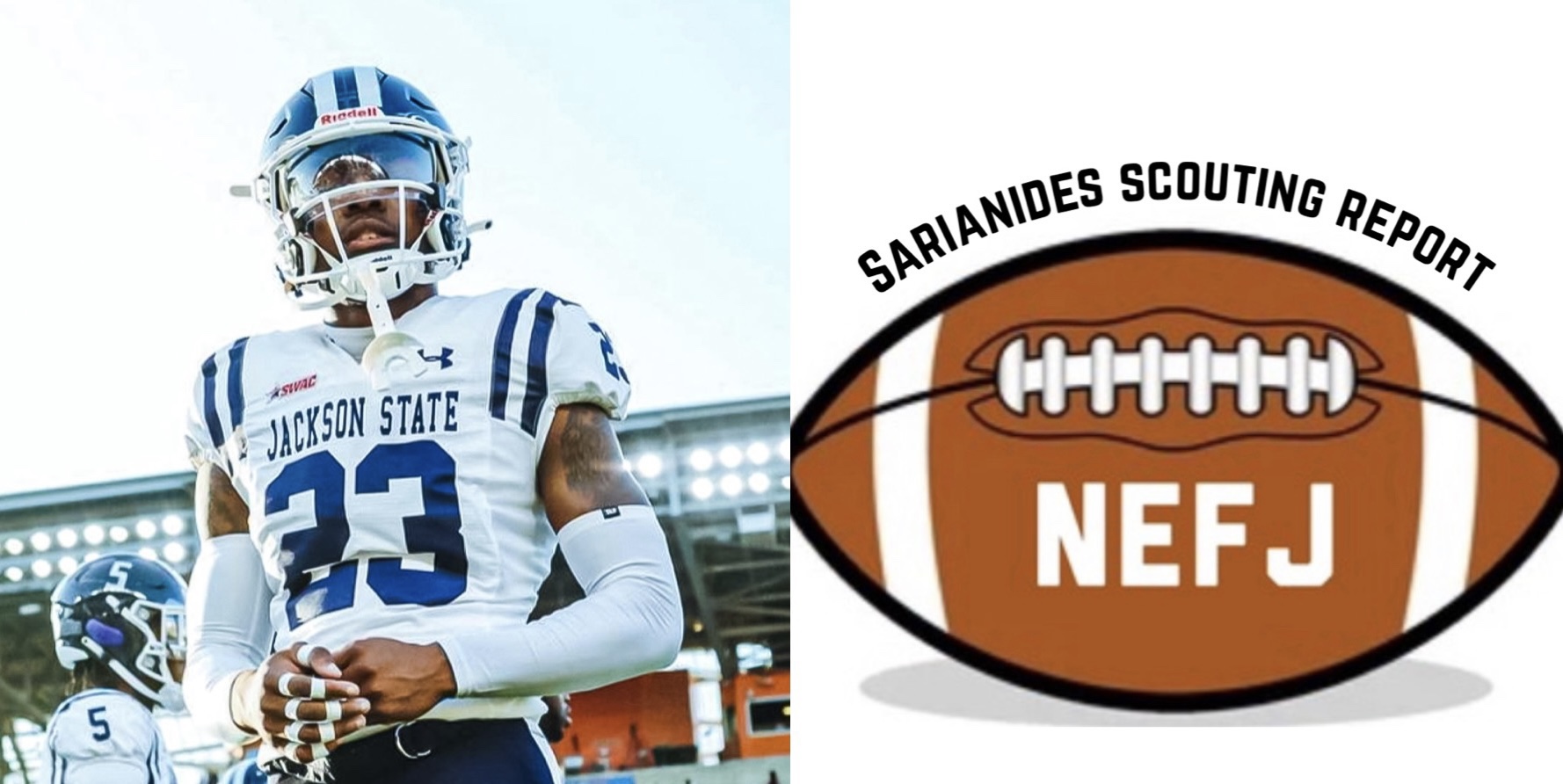 With their last pick in the 2023 draft, the Patriots selected Jackson State cornerback and kick returner Isaiah Bolden. Bolden had recently visited with the team. Initially, the thought was the Patriots would prioritize him as a priority free agent but they decided rather than risk competing for him, they drafted him with a seven round pick.
Here is my scouting report on Isaiah Bolden
Isaiah Bolden, CB, 6-2 201, Jackson State
Man to Man: Long and athletic, Bolden has the speed and athleticism to get on hip and stay in phase in man coverage. Does a good job of flipping his hips and transitioning on route breaks.
Zone Coverage: Smooth in his backpedal. Covers a lot of ground and transitions easy when he has to turn his hips and run. Does a great job of clicking his cleats and planting and driving on the ball.
Closing Quickness: Bolden covers a lot of ground with his length. Has good feet and can plant and drive and break on routes consistently.
Key & Diagnose: Bolden does a good job of reading routes in off coverage but needs to do a better job of reading two and three man route concepts in man coverage. Gets picked at times and loses his receiver.
Lateral Pursuit: Good athlete. Moves well laterally and can navigate through traffic and local ball carriers.
Tackling: Needs to do a better job in this area. Willing tackler but needs to break down more and take better angles. Physical, he is not afraid to hit people.
Ball Skills: Uses his length to his advantage in jump ball, contested catch situations but needs to be more consistent in this area.
Final Thoughts: Bolden has elite level physical traits but needs to be more consistent. He needs to develop more. Playing for Deion Sanders helped but now he can take the next step. Factor in his return skills and Bolden has the potential to be a steal in this draft.