It is never easy picking a player you like the most in a draft class, but after discussing things as a group, we each made a case for our favorite player in this class. After debating this class, here is who we picked as our favorite Patriots draft pick from this group.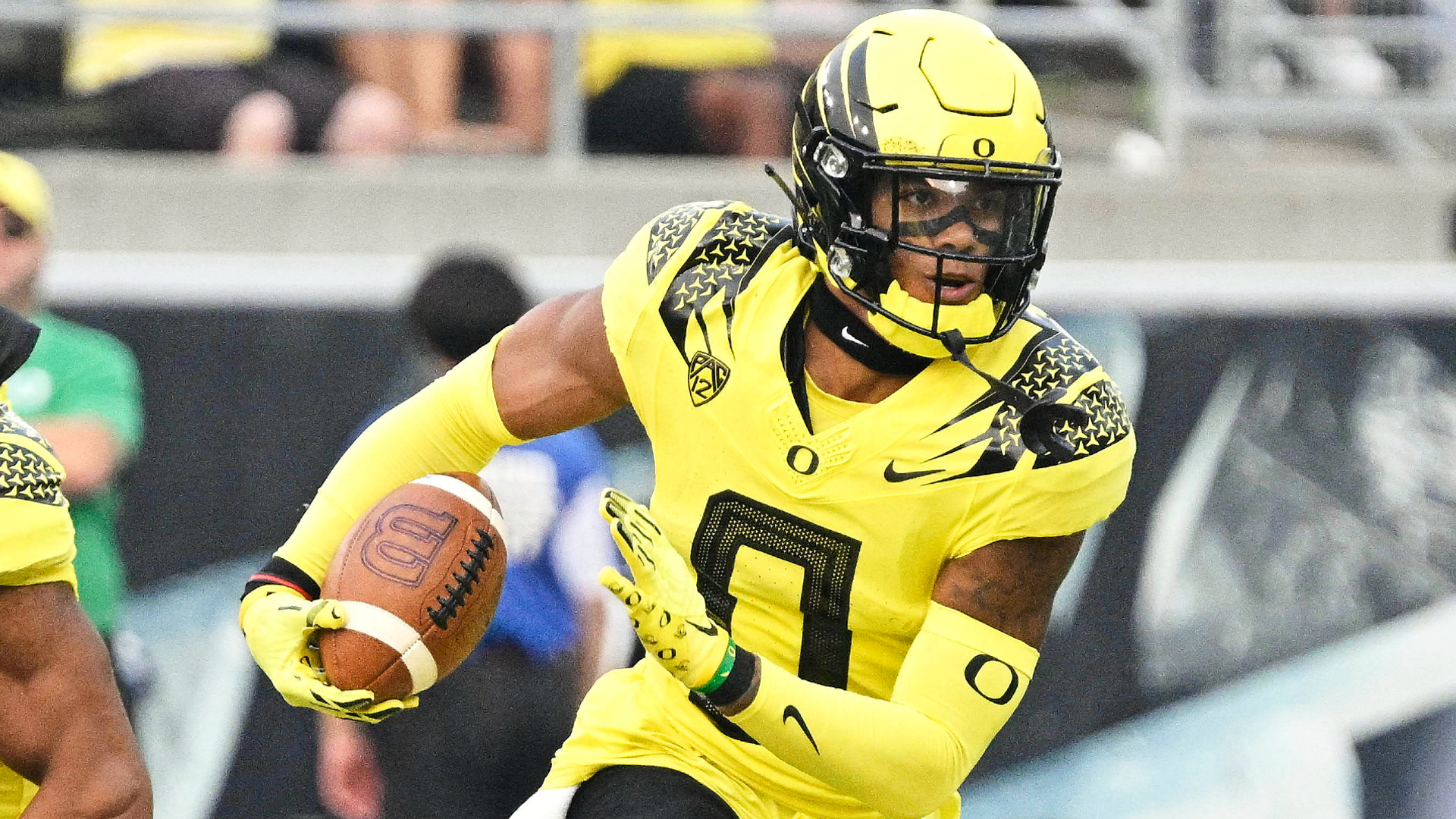 Lyons: Christian Gonzalez, CB, Oregon, 17th overall
The Patriots traded down from 14 to 17 in the first round and were still able to get the best outside corner in the draft. Gonzalez is 6'1", 197 pounds and his 32-inch arms are longer than Jonathan Jones, Jack Jones and Jalen Mills. Those measurables give the Patriots length at corner that they are currently lacking. Gonzalez can play press-man coverage and run with any receiver, two traits that are especially important in the Patriots scheme. Gonzalez also continues to improve his ball skills, totaling four interceptions in 2022 after having none in 2021.  Great man coverage player who I think will be a Week 1 starter.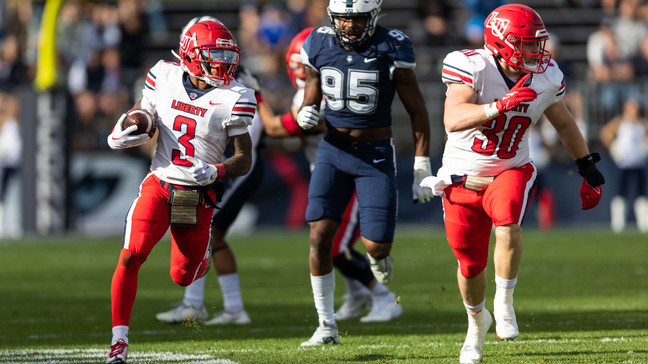 Sarianides: Demario Douglas, WR, Liberty, 210th overall
Man, this was tough for me because I loved the Sidy Sow pick. I think he is a Michael Onwenu clone.
I am going with Demario Douglas however because I think he gives them an explosive slot receiver that they can use in a variety of ways. He is smooth in and out of breaks and creates instant separation with the ball in his hands. Here is what one local college coach told me after facing Douglas last season.
"One of their most explosive players and one of the most explosive guys we saw all season."
I also like this pick because Douglas can help in the return game. The Patriots had to use cornerback Marcus Jones last season to manufacture big plays on offense. That could potentially be Douglas this season. I think he will be a factor in this offense right out of the gate.
Hamilton: DeMario Douglas, WR, Liberty, 21oth overall
The Patriots had ample opportunity to take a waterbug-like slot throughout Days 1-3 of the NFL Draft. Notably, Zay Flowers, Josh Downs, and Tank Dell presented as potential picks for the Patriots at the position, but New England did not bite on a single one. Instead, the Patriots opted to draft Liberty University receiver DeMario Douglas. Standing at a very slight 5′ 8″ and 179 lbs, his size and small-school alma mater led him to fall on the board. But after, at some times, outshining Flowers at the Shrine Bowl, the Patriots plucked Douglas from the bunch, likely for his flashy footwork and short-area quickness. Douglas also posted a productive stat line finishing the 2022 season with 993 yards on 79 catches, with six touchdowns. And with Bill O'Brien at the helm of the offense and his proclivity for using shifty slot receivers, the DeMario Douglas pick adds a crucial piece of the offensive puzzle while also being a late-round value pick.
And as if one needed more reason to like the Douglas pick, Douglas himself noted he models part of his game off of current Patriots cornerback and fellow undersized speedster Marcus Jones. "He can do it all. That's how I was in high school. To watch him do that at the highest level is amazing," Douglas said of Jones.
I mean, come on, he's got "Patriot" written all over him.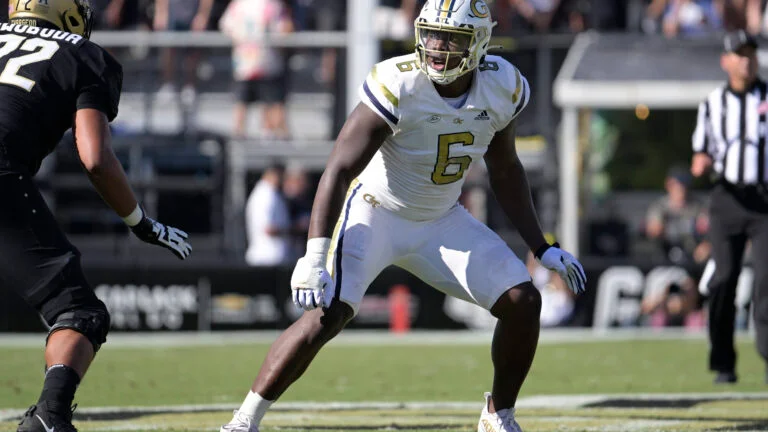 AP Photo/Phelan Ebenhack
Amaral: Keion White, DL Georgia Tech
White had a legitimate chance to crack the first round of the 2023 NFL Draft. He's an athletic freak with a relative athletic score of 9.92 out of 10. White has the ability to line up inside as a tackle or as an edge rusher. He is an older rookie, but if everything clicks there's real Pro Bowl potential with White. I expect White to immediately slot in as the top run defender on the team, which is huge for a team that has struggled to set the edge at times over the past few seasons.