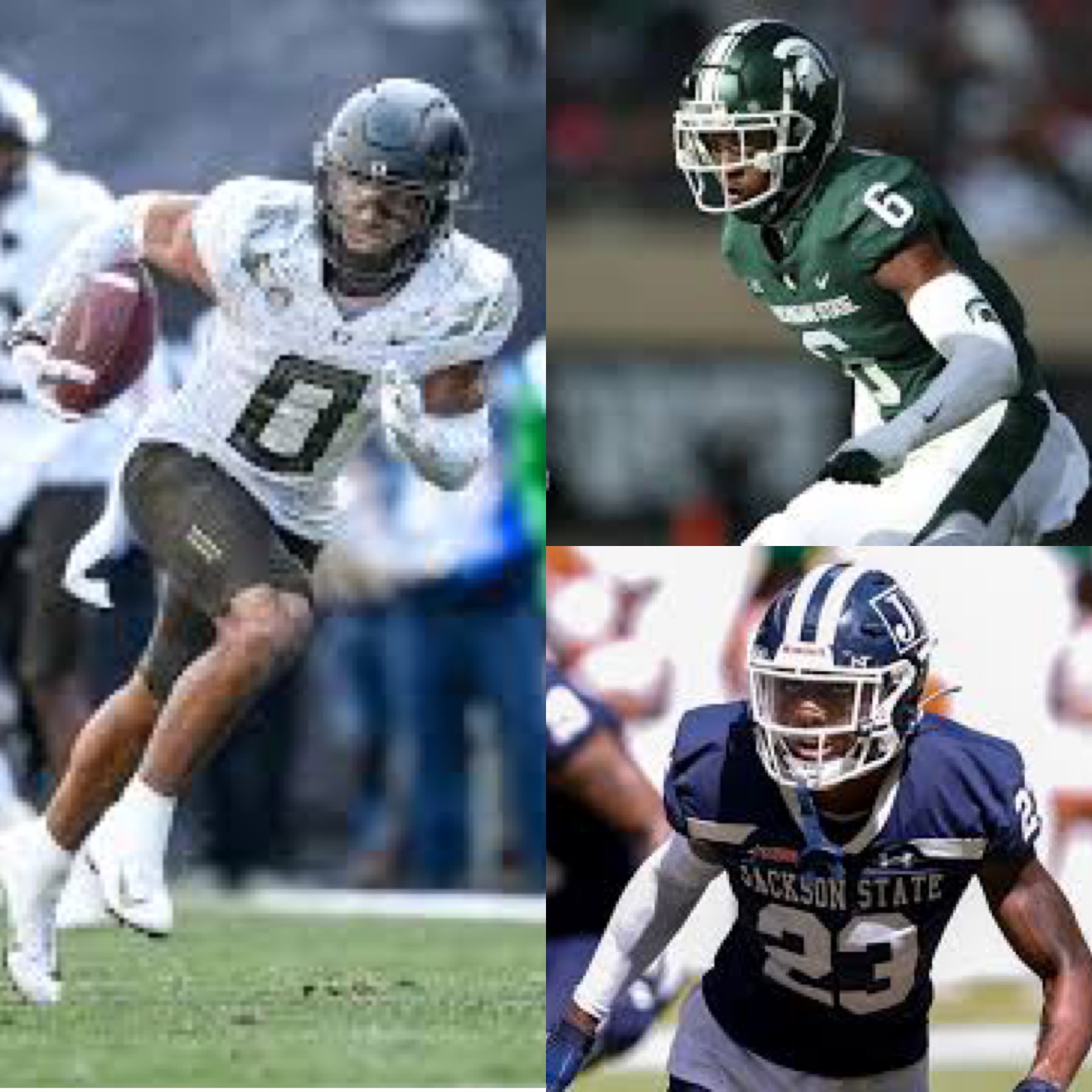 The Patriots went long at cornerback in this weekend's NFL Draft. They drafted three cornerbacks over six feet tall. On Thursday night they drafted cornerback Christian Gonzalez out of Oregon with their first round pick. The 6-1 197 pound Gonzalez is a true boundary corner, something that the Patriots have lacked the last three years.
All of the Patriots great defenses through the years have had a big corner on the team. Whether it be Ty Law, Darrelle Revis or Stephon Gilmore, the Patriots defense has always been elite when they had a big boundary corner. When asked how aware he is of the team's history at the cornerback position, Gonzalez acknowledged the team's greatness at the position in recent years.
"Definitely I know about it. Like I said, I'm just excited to be able to get in there and play. Having great cornerbacks come out of that system. But yeah definitely watched Stephon Gilmore. He's a great player. I want to follow in the footsteps of him."
Gonzalez can be the next in line. He is a smooth, fluid athlete who has elite level traits. The biggest knock on him was his willingness to tackle which is a non-issue if you watched more than one of his games this past season. The other knock on him was coming up short in big games. Despite that criticism, Gonzalez is confident in what he brings to the table physically.
"Just somebody that's versatile, fast, long, tall that can move around. Somebody that loves to learn. Just wants to learn all the nuances of the defense and how they all build together."
Bill Belichick added two more long corners late in day three when the Patriots drafted Ameer Speed (6-3 209) out of Michigan State in the sixth round and Isaiah Bolden (6-2 201) out of Jackson State in the seventh round. Speed transferred to Michigan State for his final year of eligibility after playing for five seasons at Georgia as a special teamer. Bolden transferred to Jackson State from Florida State to play for Deion Sanders after staring his career at Florida State.
Both Speed and Bolden are long corners who have future upside. They will likely start off as special teamers but they will get every opportunity to make the roster and carve out a role for themselves in the secondary.
When I asked Speed how transferring to Michigan State helped him develop as a defensive back, he talked about how the opportunity to play more consistently helped his development.
"Oh, yes, sir. Transferring over gave me the opportunity just to get comfortable. Practicing all the time, it's not always going to make you a better player. Of course, you get better during practice but being able to have real game experience I think is helpful. I believe it helped me. So just having that chance to actually go out there and just play and be a leader and just help my team out, I had fun. It was awesome."
For Bolden, he prides himself on being versatile and that's what he will bring to the table.
"I'm a corner who's real versatile. I can put my hands on you, press corner, I can be off-man, quicker guys, really just versatile. Versatility is a big thing in my game."
All three players represent where the NFL has been going the last five years. It is all about longer corners who can match up with bigger receivers. The Patriots now have three match up pieces that can help their defense match up against the elite receivers in the division and in the conference.
It will be interesting to see how they develop and how they used moving forward.