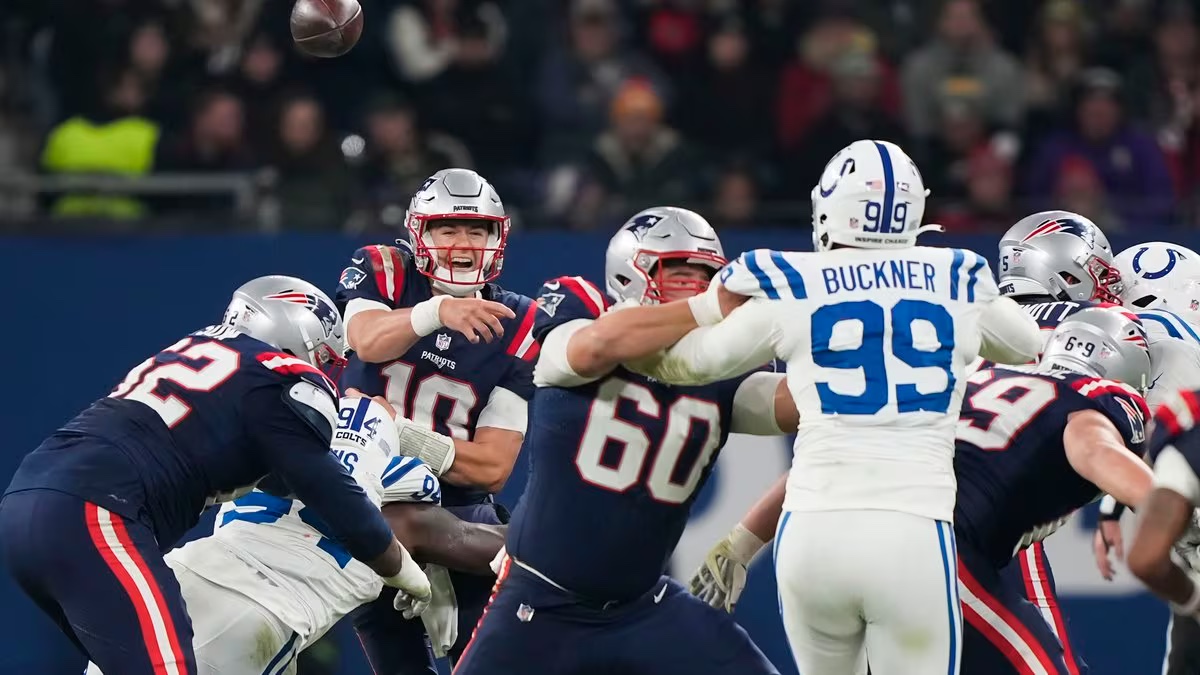 The Patriots lost an ugly game this morning to the Indianapolis Colts, 10-6. It was the low point in a season full of low points. 
Here are seven thoughts on the loss.
1. Offensive and special teams coaching was bad- I thought Bill O'Brien made some peculiar calls throughout the game. Why when you are pinned inside your 10 yard line, do you run a four verts play action pass? It makes zero sense!
Special teams have been bad all season long. Why would you call an all out block and not put a returner back? It makes no sense. So much for the special teams being better this year. They are just as bad as they were last season. 
2. Mac benched- It could be over for Mac Jones in New England after he was benched for the last possession of the game in favor of Bailey Zappe. 
Jones threw an awful interception inside the red zone midway through the fourth quarter. Mike Gesicki was wide open but Jones under threw him. He threw off his back foot and made a bad decision. It was a costly decision and now he might be done as the starter of the Patriots.
3. Ground game was good- The Patriots ran the ball well. They did not run it enough in the first half but they did make it the focal point in the second half and ended up rushing for 167 yards. Moving forward, if the Patriots do decide to make a quarterback change, the running game will be emphasized even more.
4. Pass pro was horrendous- The offensive line struggled to protect Jones, especially in the first half. The Colts sacked Jones 5 times and they did it primarily with a four man rush, using T-E stunts. It was also difficult not having offensive line coach Adrian Klemm who stayed home due to health concerns. Running the ball helped the line in the second half but overall, they played poorly once again. 
5. Defense played well- When you hold an offense to 10 points in the NFL, you win 90% of your games. The Patriots lost. It's a shame because the defense has played well enough for the Patriots to have four or five wins this season. Unfortunately the lack of offense has cost them games. 
6. Another productive game for Douglas- Demario Douglas had another productive game catching 6 passes for 84 yards. Unfortunately, he was the only receiver that did anything remotely productive. He will be the number one option moving forward and while that is good for his development, it doesn't help the offense much.
7. The trip was fun- By in large, the Patriots enjoyed their time in Frankfurt. It was a good experience. It is too bad they lost. It was a business trip and they didn't take care of business. The trip was an experience nonetheless.