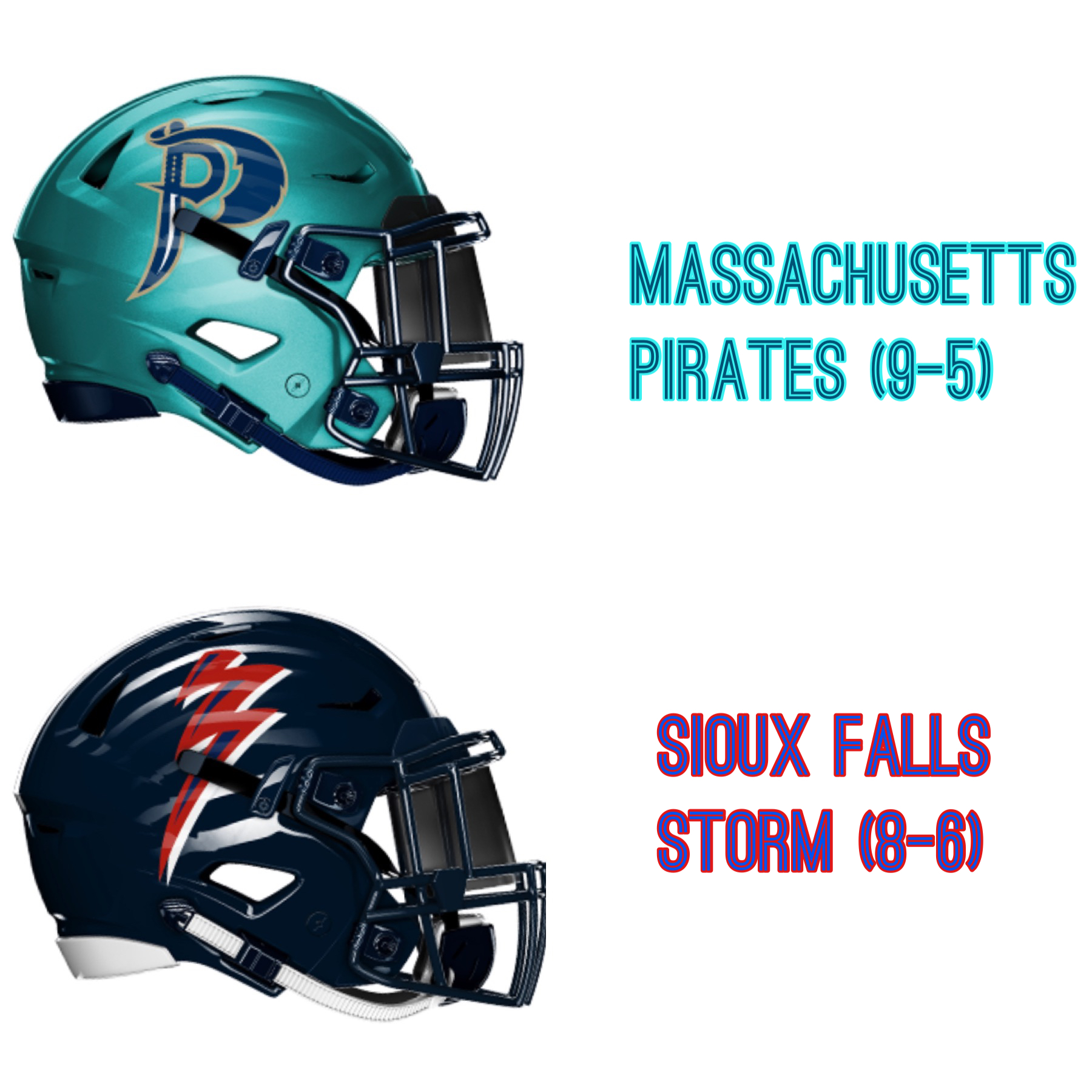 Kickoff: The Pirates close the season in Sioux Falls against the Storm. This is the first meeting between the two teams this season. The Pirates won both match-ups against Sioux Falls last season winning 43-42 at home and 69-55 on the road.
With a win, the Pirates would host a first round playoff game next week.
Here are three keys to tonight's game.
1. Come out firing: The Pirates have to be aggressive offensively right out of the gate. Give Anthony Russo the keys to the car and let him sling it. The Pirates skill group has a distinct advantage against the Sioux Falls secondary. The Pirates must capitalize.
2. Match up on the perimeter on D: The Storm has some legitimate speed on the outside. They could really give the Pirates defense problems in the flat. The Massachusetts defense must communicate and not get outflanked.
3. Sense of urgency: The Pirates are already in the playoffs but with a win, they host a first round playoff game next weekend. The Pirates have been tough to beat at home. A win tonight not only nets the Pirates a home playoff game but it also sets them up for a possible long playoff run.
Final Thoughts: Pirates need to win so that they could host a home playoff game next week and finish with some momentum heading into the playoffs. I think the Pirates will take care of business and play in front of their fans at the DCU Center next week.