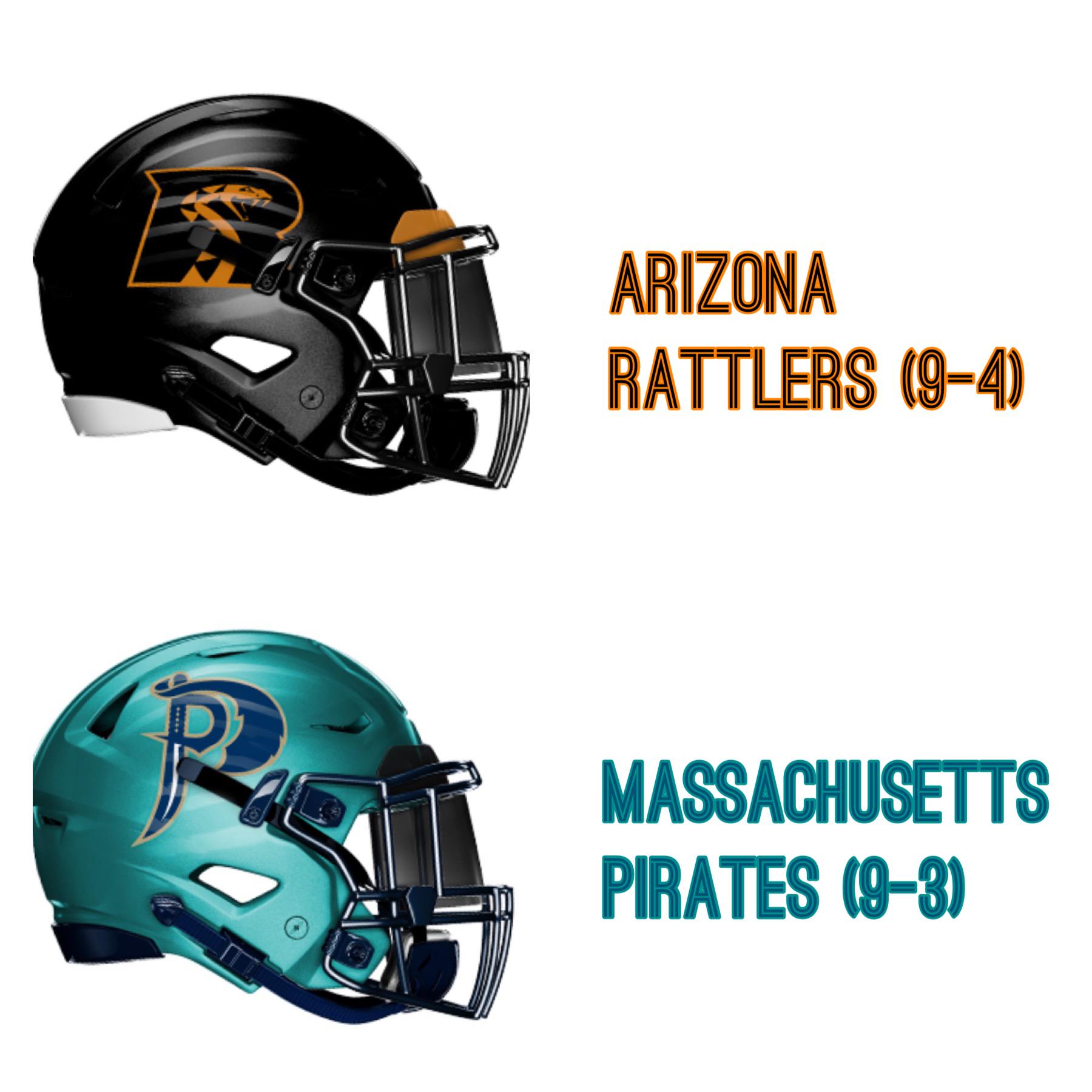 Kickoff: The Pirates wrap up the regular season on three game road trip starting tonight in Arizona against the Western Division leading Rattlers. The Pirates last played last Friday at home beating the Tulsa Oilers 43-24. The Pirates are 2-1 all-time against Arizona.
Here are three keys to the game.
1. Russo or Bennifield? Both played last week with the return of Alejandro Bennifield from injury. I would play both if I were the Pirates. Why not? Defending two quarterbacks can be tough, especially from a preparation standpoint. I'm sure Arizona spent a lot of time on both this week. The Pirates could really keep the Rattlers defense off balance by playing both. 
2. Defense will be challenged: The defense will have their hands full tonight against a talented Arizona offense featuring quarterback Drew Powell. Arizona leads the IFL scoring 55.2 points per game and they average a league best 270.8 yards per game. The Pirates D will have their hands full tonight.
3. Ball control: Massachusetts certainly has the skill necessary to keep up with Arizona but they might want to slow this game down a bit. I think we will see a heavy dose of Jimmy Robinson early as the Pirates try to set the pace.
Final Thoughts: The Pirates have been the IFL's best team the past two months but they will have their hands full tonight against one of the best teams in the league. A fast start and a couple of defensive stops early will be key tonight. The Pirates do not want to get into a shootout against this talented Arizona team.