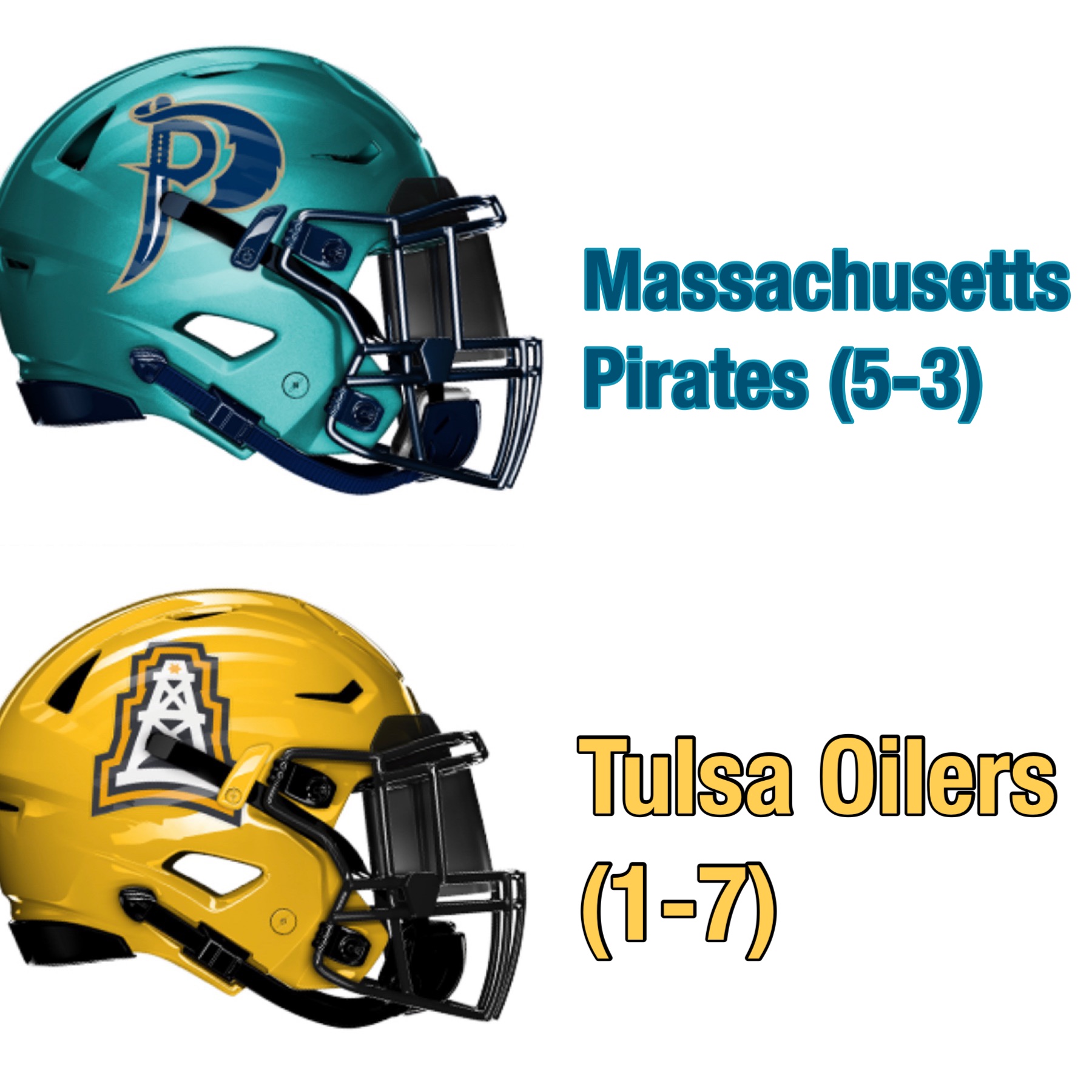 Kickoff: The Pirates will look to make it two wins in a row when they visit the Tulsa Oilers for the first time. This will be the first meeting between the two teams.
Here three keys to the game.
1. Keep it rolling on O: Pirates' quarterback Anthony Russo was 17 of 22 passing for 228 yards and seven touchdowns in last week's win over Quad City. The offense is rolling right now and should have no problem keeping it going against the Oilers. The Pirates are averaging 51.1 points per game which is second in the Indoor Football League. Tulsa's defense ranks 12th in the IFL allowing 49.5 points per game.
2. Jimmie the Great: Jimmie Robinson is the best back in the IFL. Robinson leads the IFL with 467 yards and 66.7 rushing yards per game. He has rushed 84 times (5th) averages 5.6 yards per carry (8th) and has 15 rushing touchdowns (4th). He can beat teams in a myriad of ways. The Pirates must find a way to get him the ball as many ways as possible tonight. He is a difference maker.
3. Another confidence game for the defense: The defense played well in last week's win against Quad City and will look to build on that performance against a Tulsa offense that averages 36.6 points per game. They rank 13th in the IFL in offense. The defense has struggled on the road this season but this game is an opportunity to get right.
Final Thoughts: Tulsa is 1-7 and one of the worst teams in the league. The Pirates should take care of business. I know I said that two weeks ago against Iowa too but Tulsa isn't as good as the Barnstormers so this is a winnable game.