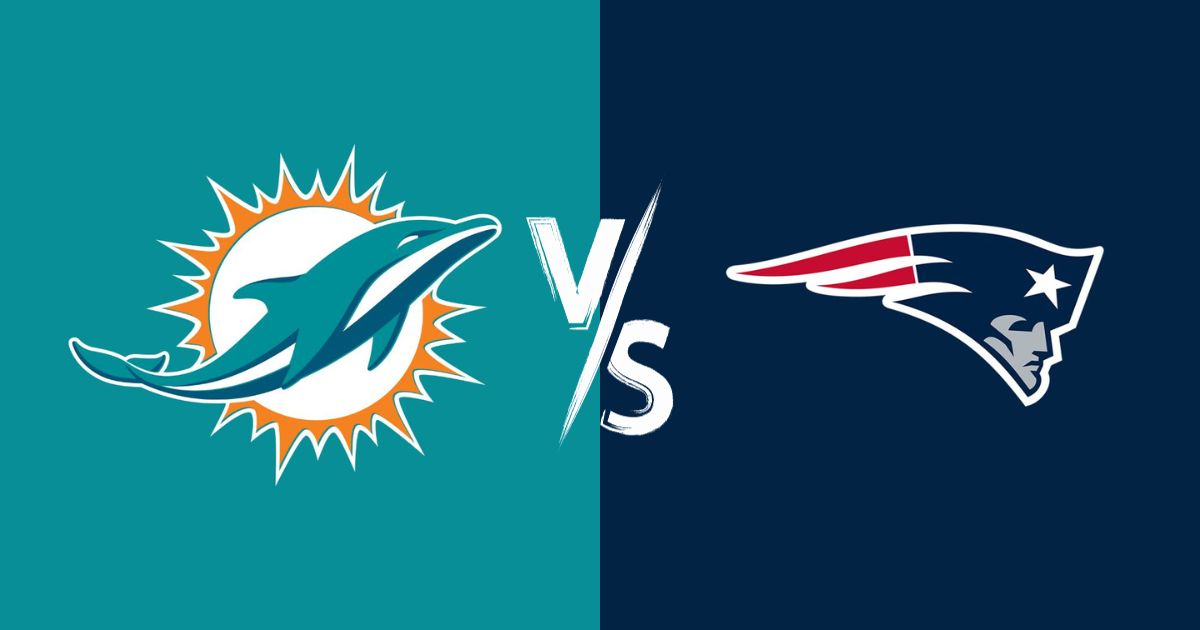 Kickoff– The Patriots will host the Miami Dolphins on Sunday Night Football. The Patriots are coming off a 25-20 loss to the Philadelphia Eagles last Sunday while the Dolphins beat the Chargers 36-34 in a shootout. The Patriots will be wearing their Pat the Patriot throwbacks tonight. Tonight is the first of two home games that they will be wearing the throwbacks. December 3rd against the Chargers will be the other game.
Here are four keys to the game for the Patriots.
1st Down: Defensive match ups- How will the Patriots match up with the fastest receiving corp in the NFL? Our guess is rookie Christian Gonzalez will match up with Jaylen Waddle and Jonathan Jones will travel with Tyreek Hill as much as possible. The Patriots do not want Gonzalez on Hill very often. They know it is a tough match up for the rookie. I expect the Patriots to play a fair amount of combo coverages, zone and Cover 2 Man.
2nd Down: Run the football effectively- The Patriots running game was a non-factor last week against the Eagles. It needs to be a bigger part of the plan this week. The Patriots have to establish Rhamondre Stevenson and Ezekiel Elliott early in this game because time of possession matters. They are going to want to control the clock.
3rd Down: Cloud Tua's Reads- Tua Tagovailoa's success against the Patriots is well documented. The Patriots need to find a way to make him hold the ball and throw off the timing of the Dolphins passing game. The best way to do that is stem fronts, show linebackers and disguise coverage pre and post snap. If the Patriots do that, they can get into Tua's head a little.
4th Down: Mac needs to be the man- Mac Jones played well last week and the Patriots lost. He needs to play even better this week if the Patriots are going to win. It will take that kind of effort offensively to beat this Dolphins team. If the Patriots do not get to 28 points tonight, they do not win.
Extra Point- The two teams split the series in 2022. The Dolphins beat the Patriots on opening day at Miami, 20-7. The Patriots won the second meeting on New Years Day 23-21 at Gillette Stadium. The Patriots are 37-19 all-time at Gillette Stadium against the Dolphins.  Miami leads the all-time series 60-55.
Final Drive: The Patriots need this one in the worst way. They cannot afford to start the season 0-2. A good start offensively is vitally important to them having success tonight. They need to keep up because Miami will get theirs on offense. I expect a back and forth between these long time rivals. A game that will come down to the fourth quarter. Whichever quarterback plays the best down the stretch, will lead his team to victory. I am putting my money on Mac tonight.