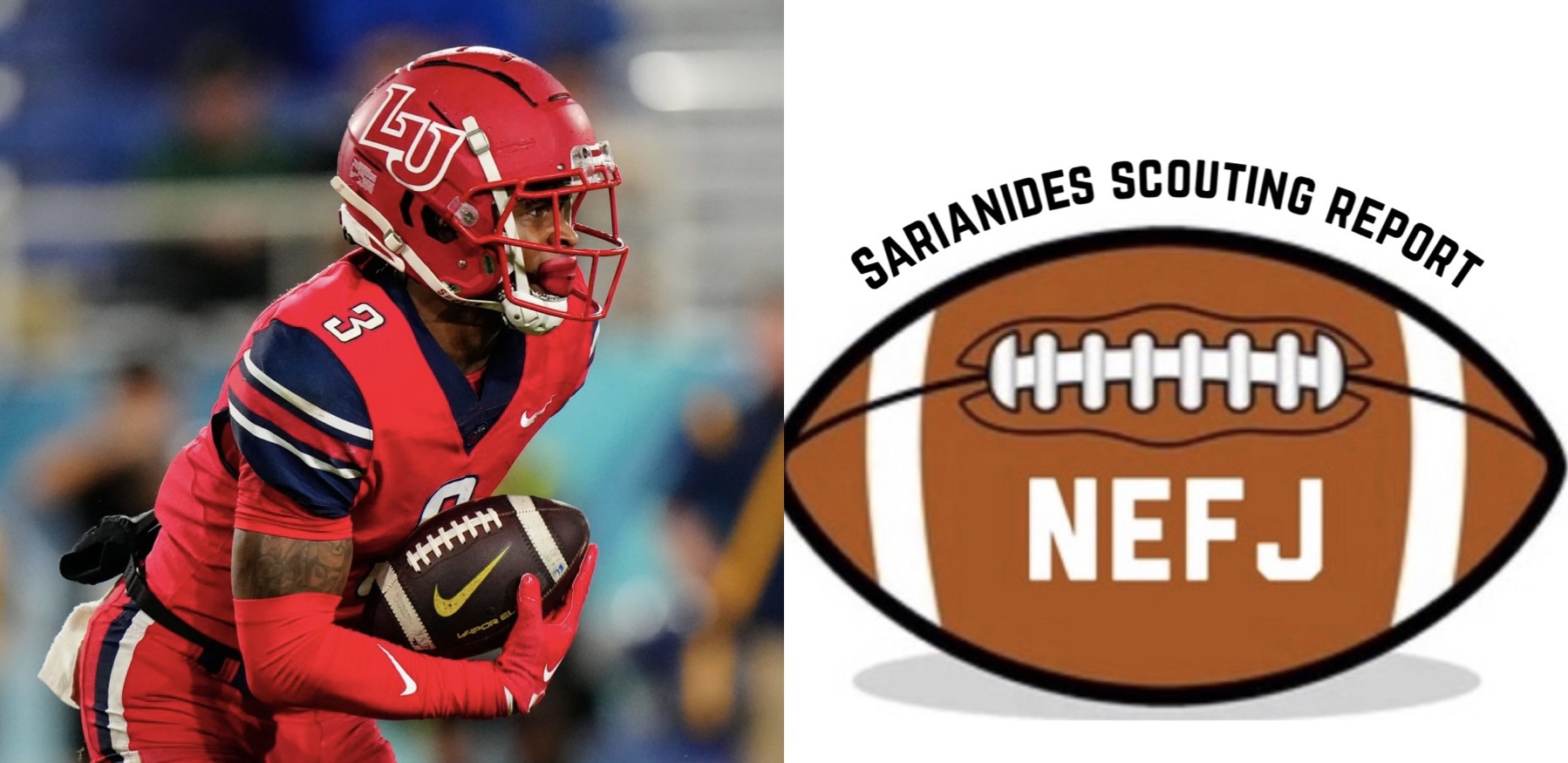 The Patriots used another sixth round pick on a wide receiver. This time they draft Liberty slot receiver Demario Douglas. Douglas is a speedy, big play receiver who racked up 172 receptions for 2,193 yards and 16 touchdowns in four years. He also returns kicks which adds to his value.
Here is my scouting report on Demario Douglas.
Demario Douglas, WR, 5-8 179, Liberty
Hands: Douglas has consistent hands. Catches the ball with ease and can catch it around his frame comfortably. Despite his size, he does compete in high point situations.
Routes: Fluid. Shows good burst in and out of cuts. Accelerates through his stem and can snap into the top of routes. Better suited as a seam, fade, post vertical threat. Excels on slip and now screens.
Receive Long and Short: Douglas is a threat at all three levels but he is at his best as vertical target who can separate on seam and fade routes.
Run After Catch: Explosive. Saw him against UMass where he took a slip screen the distance for a touchdown. He went untouched. Nifty lateral movement. Can weave in and out of traffic and get into space.
Blocker: Competes but can overwhelmed at times and struggles with bigger corners. It is all physical. Issues are not effort related.
Release: Struggles in this area, especially when playing longer corners and big nickels. Needs to play in the slot and off the ball. Needs to be used in short to create releases for him.
React to Ball/Crowd: Navigates through traffic well on perimeter screens. Gets open on underneath mesh routes but he is not a player who will run a dog route and mix it up. More of a seam, vertical target.
Initial Quicks: Elite, next level quickness. Super twitchy. Makes it look easy when he accelerates through the stem portion of a route.
Final Thoughts: Douglas is tailor made to play in the Patriots offense. A pure slot receiver who can take the top off of coverage and make big plays. His ability to return kicks enhances his value and gives him more of an opportunity to make the team.