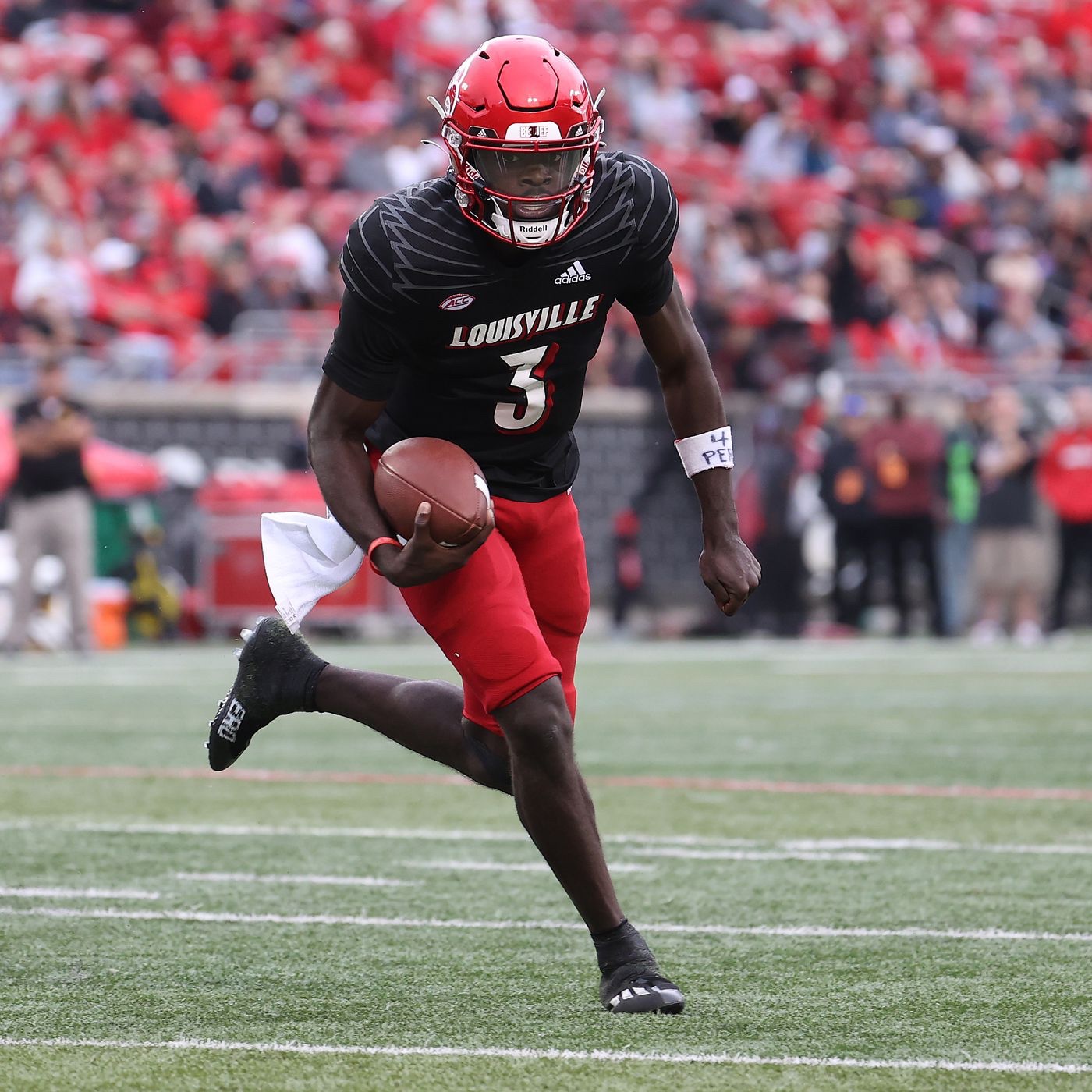 The Patriots wasted no time signing undrafted free agent quarterback Malik Cunningham to a contract after the draft ended.
Cunningham's deal was first reported by NFL Network's Tom Pelissero and Doug Kyed of A to Z Sports. The deal is noteworthy because it is the largest contract the Patriots have ever offered an undrafted free agent. Cunningham's deal included a $30,000 signing bonus and $200,000 in total guarantees. That's a lot of money for a player who did not get drafted and isn't guaranteed a roster spot.
Clearly, the Patriots love Cunningham's athleticism. They met with him in the pre-draft process and are signing him as a quarterback but they could take the Julian Edelman route here and convert him to a wide receiver. That is what I envision. I do not see him playing quarterback in the NFL.
Cunningham started 47 games at quarterback for Louisville. At 5-11 192 pounds, he is small by quarterback standards but he still put great numbers in his career even though some of his passing totals weren't as impressive.
Last season Cunningham completed 62.4% of his passes for 1,568 yards, 8 touchdowns and 5 interceptions in 10 games. He is a terrific athlete however running a 4.53 40-yard dash. Cunningham rushed for 1,031 yards in 2021 and scored 32 rushing touchdowns the last two seasons.
Cunningham is an intriguing athlete. It will be interesting to see how the Patriots use him this spring and summer. My guess is they won't show much but if he does make the 53 man roster, lookout. His addition could spice up the offense.
That is why I think he ultimately makes the team. He gives the Patriots a potential big play weapon.