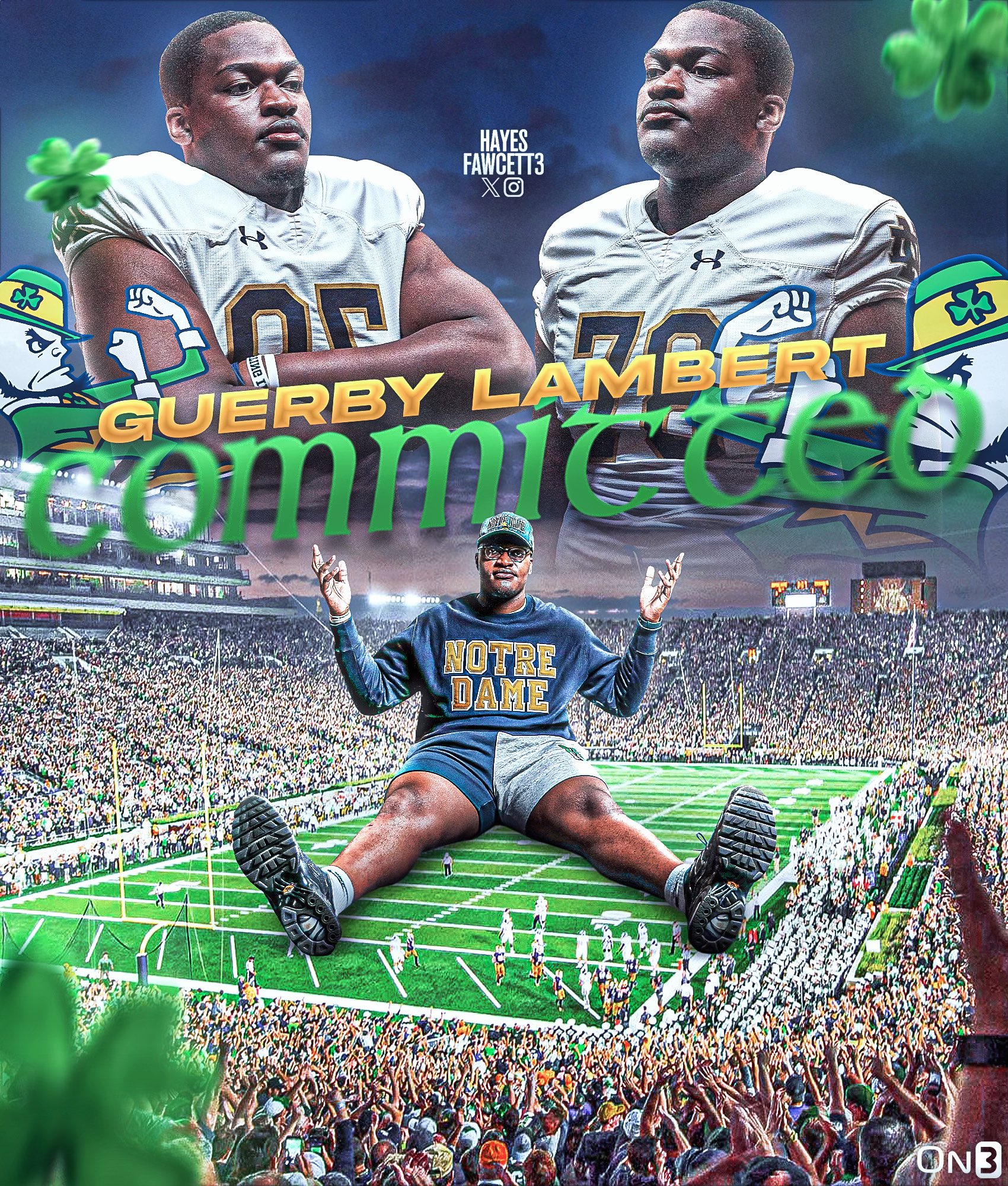 Image courtesy of Guerby Lambert and On3 Sports
Four Star Catholic Memorial offensive tackle Guerby Lambert announced last night that he is committing to Notre Dame. Lambert is ranked as the No. 2 offensive tackle and No. 48 prospect in the 247Sports 2024 rankings.
Lambert held 19 offers from a who's who of Power 5 programs. Alabama, Ohio State, Georgia, Florida State, LSU, Miami, Michigan and Penn State were among the programs that offered Lambert.
Ironically enough, Lambert was a soccer player when he first got to CM but was recruited to play football by one of the assistant coaches in the building.
At 6-7 290, Lambert has a terrific frame to work with and an elite skill set. He has good feet, moves well for his size and plays with good power and bend for his size.
Lambert won't play right away for the Irish but could be in the mix to play for them as a sophomore if he does not redshirt.
The Irish strike once again. They have played a prominent role in New England in recent years and now they land one of the offensive lineman to come out of the region in years.