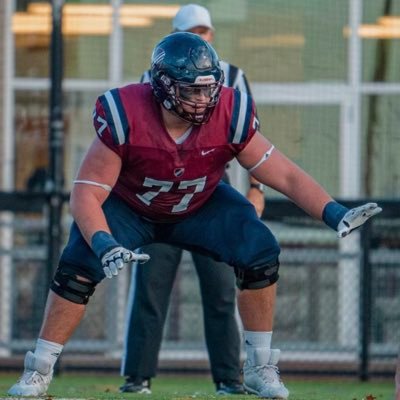 Dexter Southfield offensive tackle Dominic Silvia has committed to Charlotte. The 6-6 300 pound Silvia held 15 offers but ultimately chose the 49ers over Army, Marshall, Bryant, Brown, UNH and Maine among others.
COMMITTED‼️@CharlotteFTBL

Thanks to all my family, coaches and friends who've helped me through this process! Excited to see what the next 4 bring! @BiffPoggi @KyleDeVan68 @CoachCDay @coachdinofb @DXSF_FB pic.twitter.com/cLIQi5YtQt

— Dominic Silvia (@DominicSilvia1) June 21, 2023
I reached out to Silvia for a comment on why he chose Charlotte and he said it was all about the love he felt from the beginning from Biff Poggi and his staff.
"Basically just went to Charlotte because of the love I felt there. You won't get that same love at any p5 school."
The opportunity to play right away also appealed to Silvia. He feels that he can play sooner than he would at most places. He is also excited about the direction the program is heading in under Poggi.
"This is a place I can start as early as possible and enjoy the game of football. This program is building up fast and I want to be apart of it."
Silvia has really made a name for himself playing on one of the most talented offensive lines in the region along with teammate Liam Andrews who holds several Power 5 offers. The two are the backbone to one of the top offenses in New England.
Dexter Coach Casey Day has built a program that develops talent, specifically offensive line talent. Silvia is the latest big man to garner national attention and there will be more in the coming years.