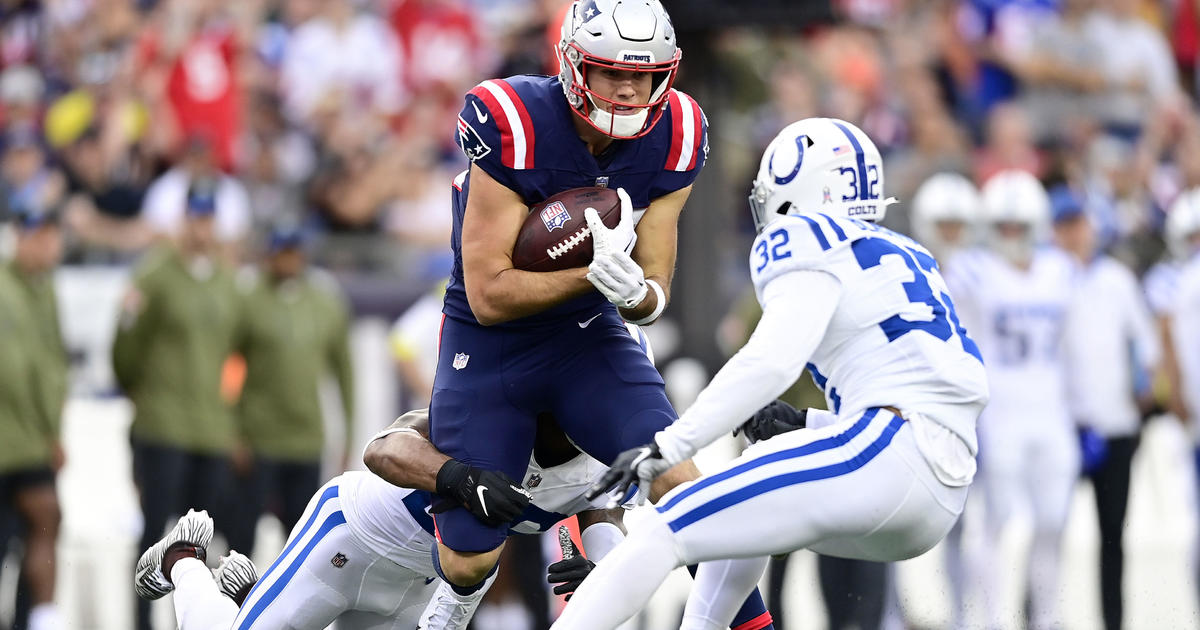 The Patriots take on the Colts in Germany. There are several match ups that will determine the outcome of today's game. Here are the five match-ups we think you should focus on.
1. Jonathan Jones vs. Michael Pittman: Jones will have his hands full with the 6-4 225 pound Pittman. He is a big target who can create problems, especially in the red zone. The Patriots will have to double him in certain situations. 
2. Christian Barmore vs. Quentin Nelson: Marquee match up of two of the most talented players in the league at their respective positions. Nelson is arguably the best guard in the league but he will have his hands full with Barmore who is long, explosive and create havoc along the line of scrimmage.
3. Patriots Front Seven vs. Jonathan Taylor: Taylor is the perfect back in many ways. He's big, strong, fast and he can either run through you or around you. The Patriots front seven will need to be gap sound, take the right pursuit angles and finish at the point of attack against Taylor.
4. Demario Douglas vs. Kenny Moore: Moore is one of the better nickel corners in the league so he will match up against Douglas in the slot. The Patriots will need to motion Douglas and move him around to help him create separation against Moore.
5. Bill O'Brien vs. Gus Bradley: Good coaching match-up here between two guys who are very familiar with each other from their time in the AFC South. Bradley is more of a single high safety coach but he's played more two deep and quarters this season. Regardless, the Patriots will find soft spots in the Colts zone and they need to attack it with some success in the passing game.