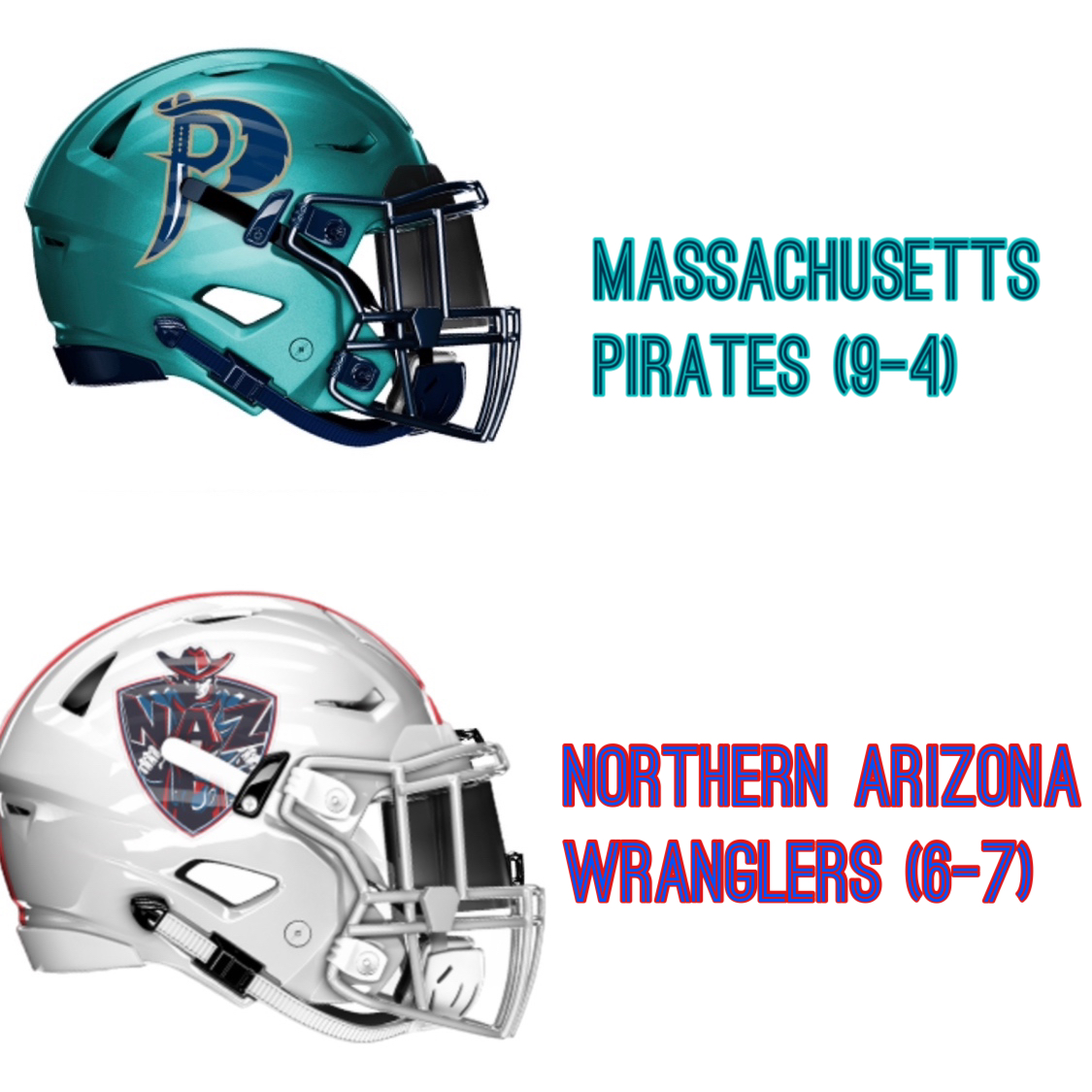 Kickoff: The Pirates continue their west coast swing to end the season tonight in Norrhern Arizona against the Wranglers. The Pirates lost a tough one last week at Arizona, 52-43. It was a game marred with controversy after some issues between the teams. As for the Wranglers, the Pirates are only facing them for the second time. Massachusetts beat NAZ in their only meeting in 2021 51-16.
Here are three keys to tonight's game.
1. Move on: Last week's loss was tonight and the antics that took place are not indicative of who this team is and what the organization stands for. Pirates need to move on. What better way to do it than playing a game.
2. Get the D on track: The defense played well in the first quarter last week but then fell apart. They need to be better. A good start is key but so is playing a four quarter game. It has been a tough year for this unit with injury and the different faces in and out of the line up. Despite that, this group will not make excuses. They need to play better.
3. Finish drives: The offense stalked at inopportune times last week. Championship offenses finish drives. Regardless of who is under center, this offense needs to be at its best. It is the strength of this team. They need to rise to the occasion.
Final Thoughts: The Pirates have struggled on the road this season but this game represents an opportunity to turn things around and play some good football away from home. It will not be easy as NAZ has been highly competitive all season long. The Pirates need to put together a clean four quarter effort. If they do, they will be fine.