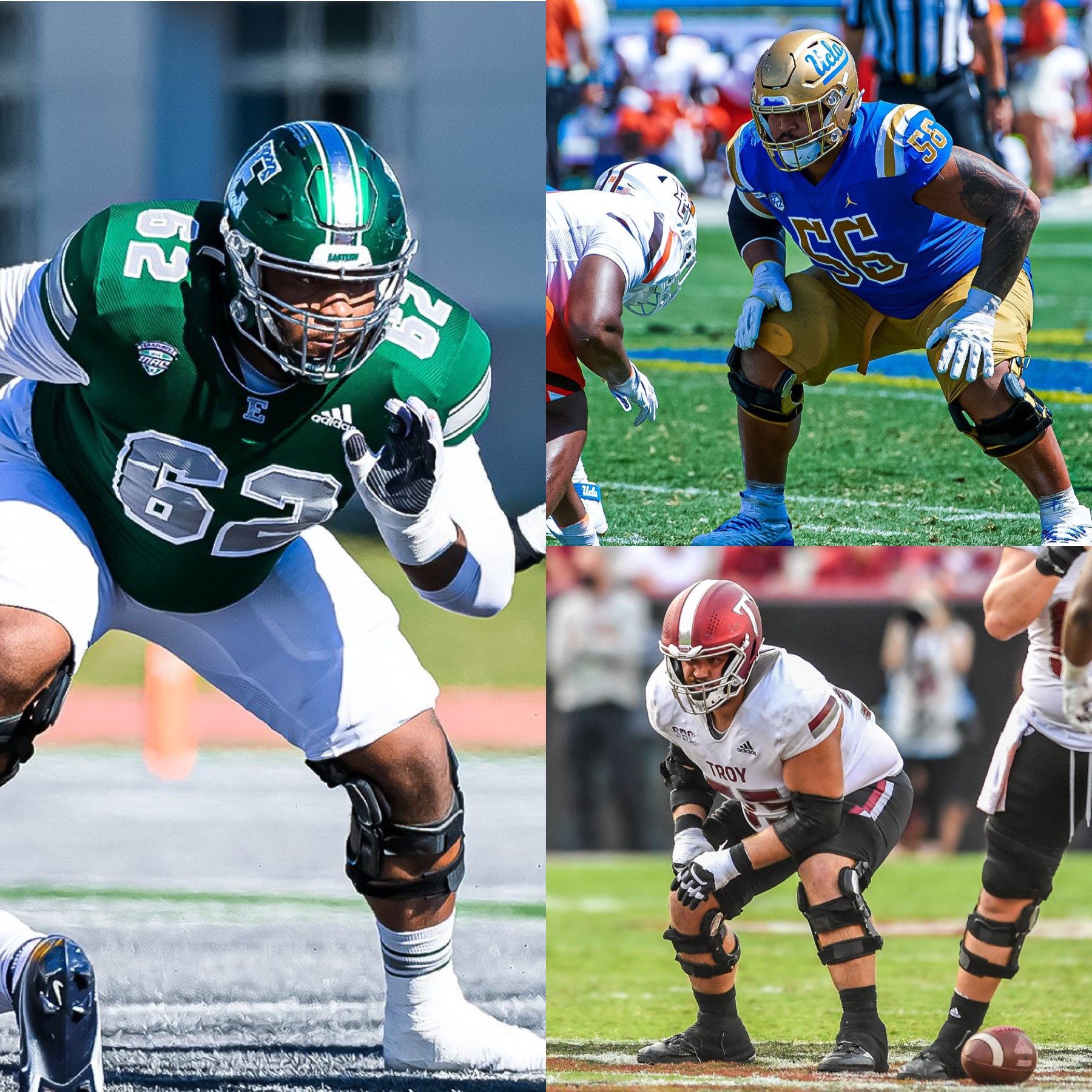 When it comes to offensive lineman, the Patriots value versatility more than any other franchise in the NFL. That is why they drafted three offensive lineman on Saturday who can play multiple positions. Versatility along the offensive line is extremely important in today's NFL.
Teams usually carry anywhere from seven to eight offensive lineman in a game. You need to have guys who can play multiple positions. Guards who can play tackle and centers who can play guard are essential pieces to a roster.
By drafting Jake Andrews, Sidy Sow and Atonio Mafi, the Patriots drafted three quality offensive lineman that can play multiple positions.
So when people were talking about Sow possibly playing tackle on Tuesday, it was not a surprise that he could play outside. He has the length and athleticism to do so. It is why the Patriots drafted him. It is why I think he is a Michael Onwenu clone in that regard. Physically, Sow is bigger but their games are similar.
Drafting three offensive lineman in the middle rounds didn't sit well with some Patriots fans but the reality is, the team needed to do that. Between protection issues last season and future contract situations, Bill Belichick and the front office drafted for the now with an eye to the future. Onwenu is scheduled to be a free agent after next season and like former Patriot Joe Thuney, if he prices himself out of the team's plans, the Patriots have the depth in place to replace him.
Many outside the organization prioritized offensive tackle as an area of need for the team prior to the draft. While they did not take a tackle, the Patriots drafted two lineman that could play right tackle in Sow and Mafi and another lineman who could play guard in Andrews. These might not be the names people were hoping to hear on Draft Weekend but all three good players and all three should start for the Patriots by 2024.
Don't forget last year's first round pick Cole Strange. I know he struggled at times but Strange is versatile and he could also play right tackle at 6-4 307.
Versatility is the buzzword in football nowadays at all three levels. The more of it you have, the better. The Patriots have brought in three offensive lineman that are versatile and can play multiple spot. All three players will pay dividends in the future.