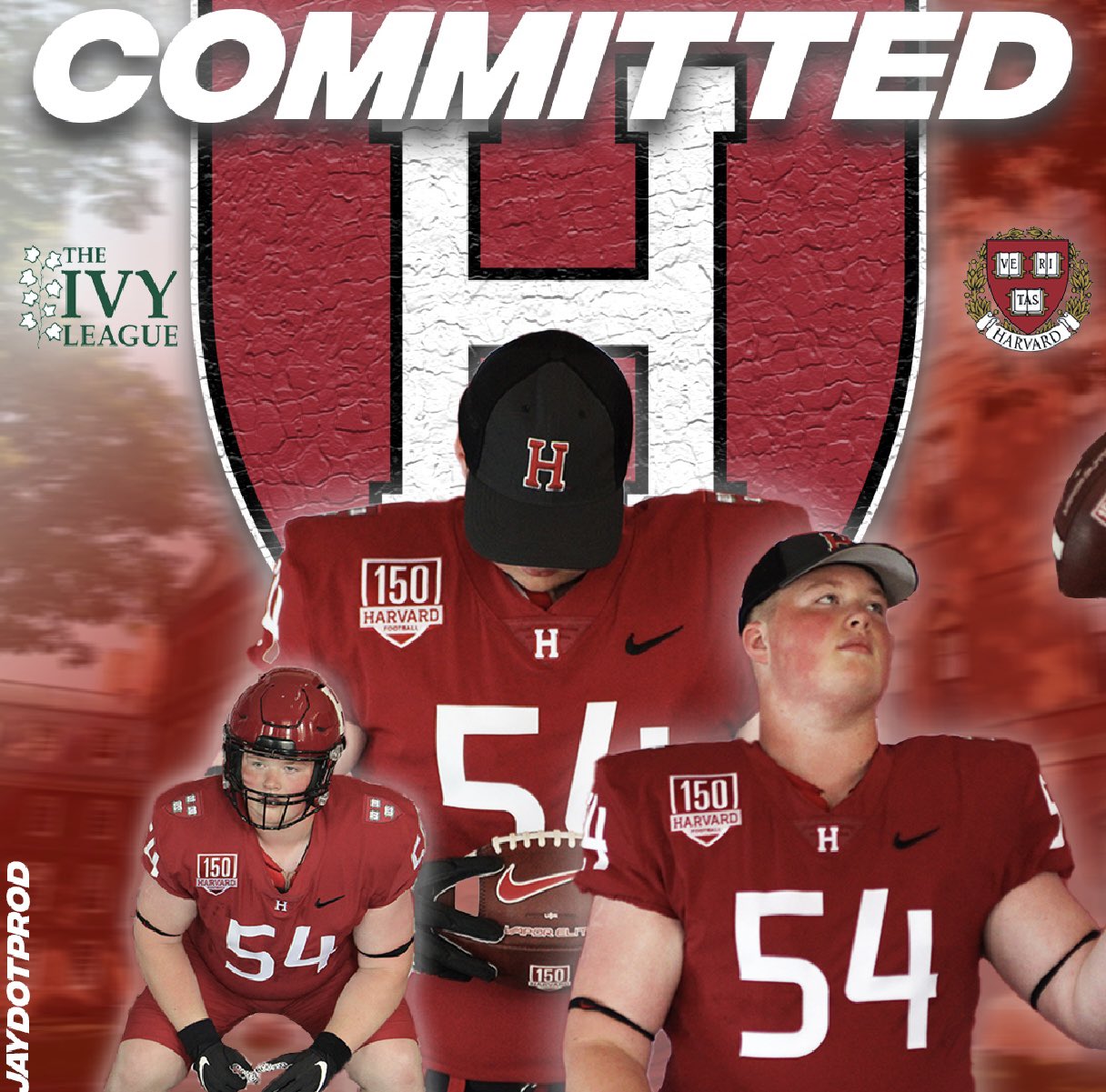 One of the top offensive lineman in New England announced his commitment to Harvard yesterday. Catholic Memorial guard Brandon Sullivan announced on twitter that he is committing to the Crimson. Sullivan recently got a Boston College offer and also held offers from Bowling Green, Holy Cross, Columbia, Dartmouth, Army, Lafayette and Penn.
💯 COMMITED❗️
AGTG pic.twitter.com/T5RdVR0RJJ

— Brandon Sullivan (@Brandon85278853) July 10, 2023
I asked Sullivan why he ultimately chose Harvard and he said it was simple. The high level education and playing Ivy League Football.
"Harvard checked all of the boxes. I am invested in the elite education that Harvard provides along with the competitive nature of Ivy League football. I committed to Harvard simply because of the people. I want to be surrounded by highly motivated people and Harvard University has that."
Sullivan leaned on his family for guidance but he says that he ultimately made the decision to commit to Harvard.
"These past few months were stressful but my family was there to answer any questions that I may have had. I solely made my decision though. They just guided me. God also played a role in my decision making. I would pray often asking God to guide me."
Sullivan rose to prominence as a prospect after a terrific junior season at Catholic Memorial that put him on the radar of college programs both locally and nationally. At 6-3 295, he is ideally suited to play guard but offers scheme versatility. He could play center and even some tackle if necessary. Sullivan plays with good power and he is athletic for his size. He moves well in space and can hit a moving target in the second level.
Sullivan credits Catholic Memorial Coach John DiBiaso and his staff for helping him develop into a Division One recruit.
"CM has developed me both physically and academically. Playing for Coach Dibs is special. Dibs has been a great coach and there is a reason why he is a legend. He not only developed me into the football player I am today, but also the man I am today."
Sullivan is part of a talented offensive line that is poised for a big season. They will be the strength of the team this upcoming season. With Sullivan now committed to Harvard, all eyes will fall on teammate Guerby Lambert who holds 18 offers from Power 5 schools.