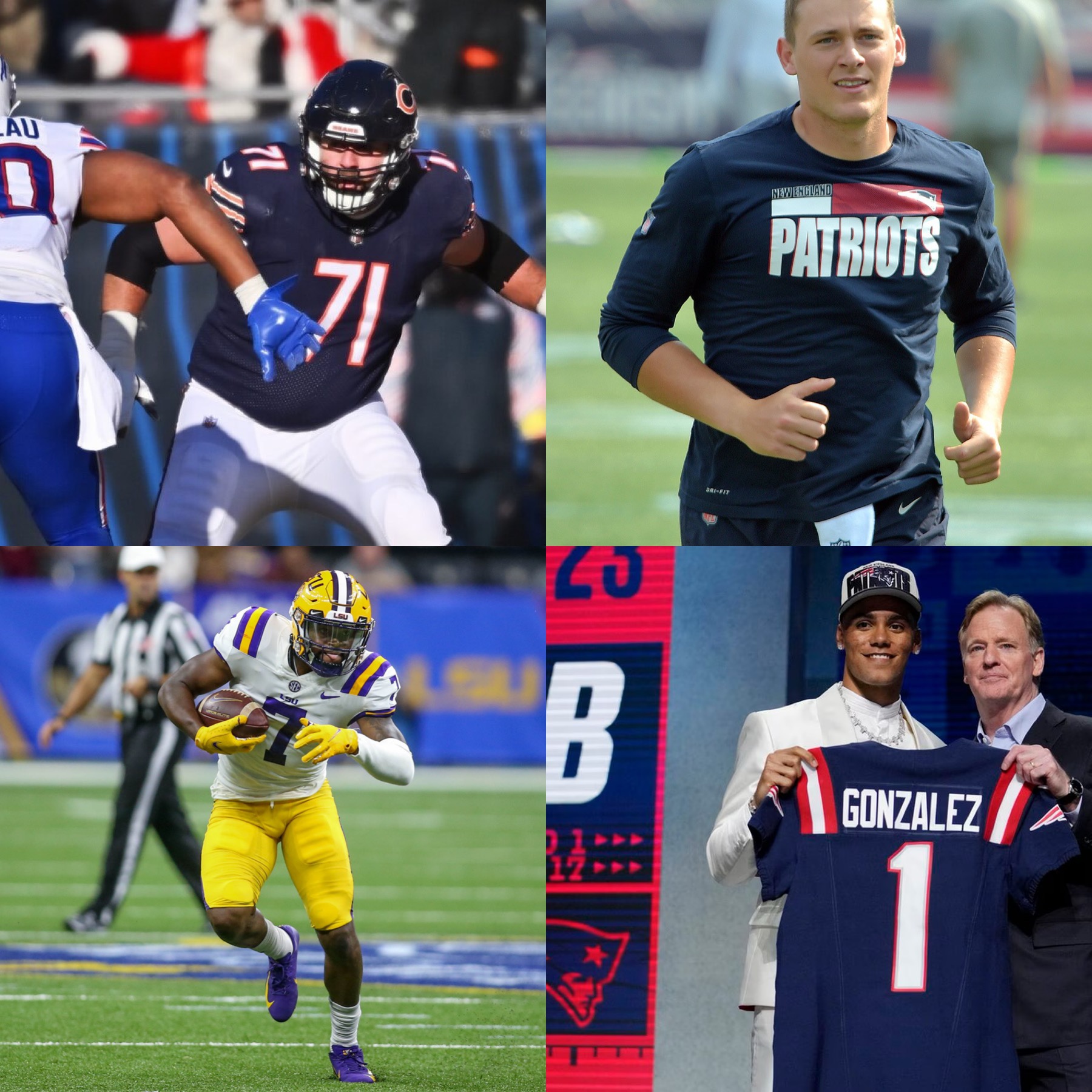 The Patriots have been at OTA's for a month now but Thursday will be the media's first opportunity to see the team live this spring. Several players will be watched closely.
1. Christian Gonzalez, CB: The rookie cornerback is expected to step in and start at boundary corner. The size and athleticism are there. It will be interesting to see how he is used early on from a coverage standpoint.
2. Mac Jones, QB: It's time to move onto to 2023. Last season is in the past. I want to see what Mac looks like early on in Bill O'Brien's offense. The offense is tailor made for Jones skill set. He should thrive in this system. We will get our first at him in it now.
3. Ju-Ju Smith Schuster, WR: Smith-Schuster is supposed to be an upgrade over Jakobi Meyers. We'll see about that. It will be interesting to see how the Patriots use him from a personnel grouping and alignment standpoint.
4. Mike Gesicki, TE: The Patriots hope Gesicki can be what Jonnu Smith wasn't. A reliable match up target in 12 personnel. We all know how valuable Gesicki can be in the red zone but let's how effective he is from the 20 to the 20.
5. Riley Reiff, OT: The veteran tackle can play on the left or right side. The expectation is he will play on the right side. I'll be curious to see how the Patriots use him this spring and during training camp. It is a safe bet he will rep at both tackle spots.
6. Keion White, DE: The rookie defensive end will have every opportunity to get on the field this season. Early on, I suspect he will play strictly defensive end but as we get into camp and the regular season, do not be surprised if he kicks inside in sub packages and plays defensive tackle.
7. Jalen Mills, CB/FS: The Patriots cut Mills and then brought him back on a one year, $6 million dollar contract. I don't think they brought him back to play cornerback. The plan is to move him to safety. It will be interesting to see if he is currently repping there in OTA's.
8. Sidy Sow, OG/OT: I think the rookie lineman will find his way on the field this season. He is Michael Onwenu with more length. I would not be surprised if he is repping at both guard and tackle already. If not, he certainly will be in training camp.
9. James Robinson, RB: Robinson will be the primary back up to Rhamondre Stevenson. He offers the Patriots a true change of pace back who can be effective both as a runner and receiver. Robinson put up good numbers his first two years as a starter and if healthy, he can be a valuable piece in the Patriots offense.
10. Kayshon Boutte and Demario Douglas WR's: O.K, I cheated here but I want to see both rookies before camp. The two sixth round picks have a legitimate shot at making the roster and playing this season. It will be interesting to see how the Patriots use them this spring and in camp. Boutte has upside but the team may take it slow with him. Douglas can make an immediate impact, especially in the return game.