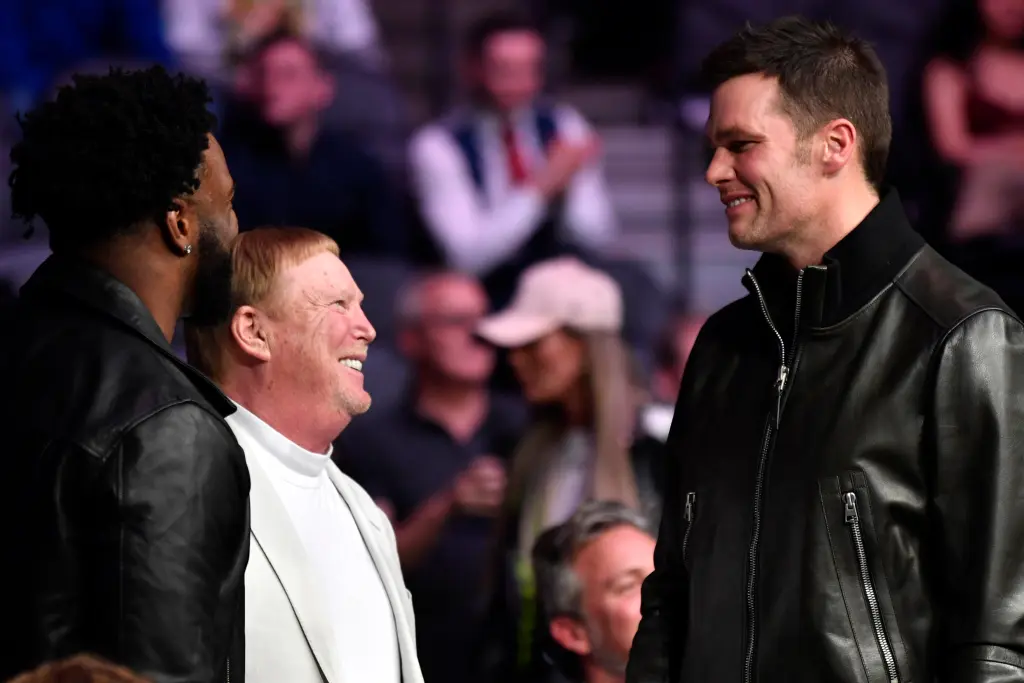 Zuffa LLC via Getty Images
Las Vegas Raiders owner Mark Davis announced yesterday that the team had reached an agreement with former Patriots and Buccaneers quarterback Tom Brady to make him a minority owner of the team.
Brady becomes only the third player in NFL history to own a team. Bears legend George Halas and Carolina Panthers founder Jerry Richardson were the other two.
Brady recently bought into the WNBA's Las Vegas Aces which are also owned by Davis. It is an odd partnership seeing that the two men do not have a history. It is especially weird when you think of Brady being part owner of the team that he beat in the infamous tuck rule game.
All of this begs the question. Why didn't the Patriots make Brady a similar offer? Was it even a possibility? Who knows? It would have been great if he could purchase a piece of the team but we will never know if that was actually a possibility. Unfortunately, who is to say Brady would even want to even if owner Robert Kraft offered him a stake in the franchise. Especially given how his tenure ended here.
If Kraft offered him a piece of the ownership pie, it would make for a great story. I have always felt that one of the ways for the Patriots to cement Brady's legacy with the team is to offer him a share of ownership. That is not going to happen now.
It is a disappointing but it obviously doesn't take away from what Brady accomplished here. He is still the greatest athlete in Boston sports history and that is not going to change regardless of how involved he is with the Patriots moving forward.
You never know what the future holds. Maybe Brady does buy a piece of the team down the road. It has happened before where minority owners in other franchises lead bids to buy other teams. Of course that would mean the Kraft's selling the team and that isn't happening anytime soon.