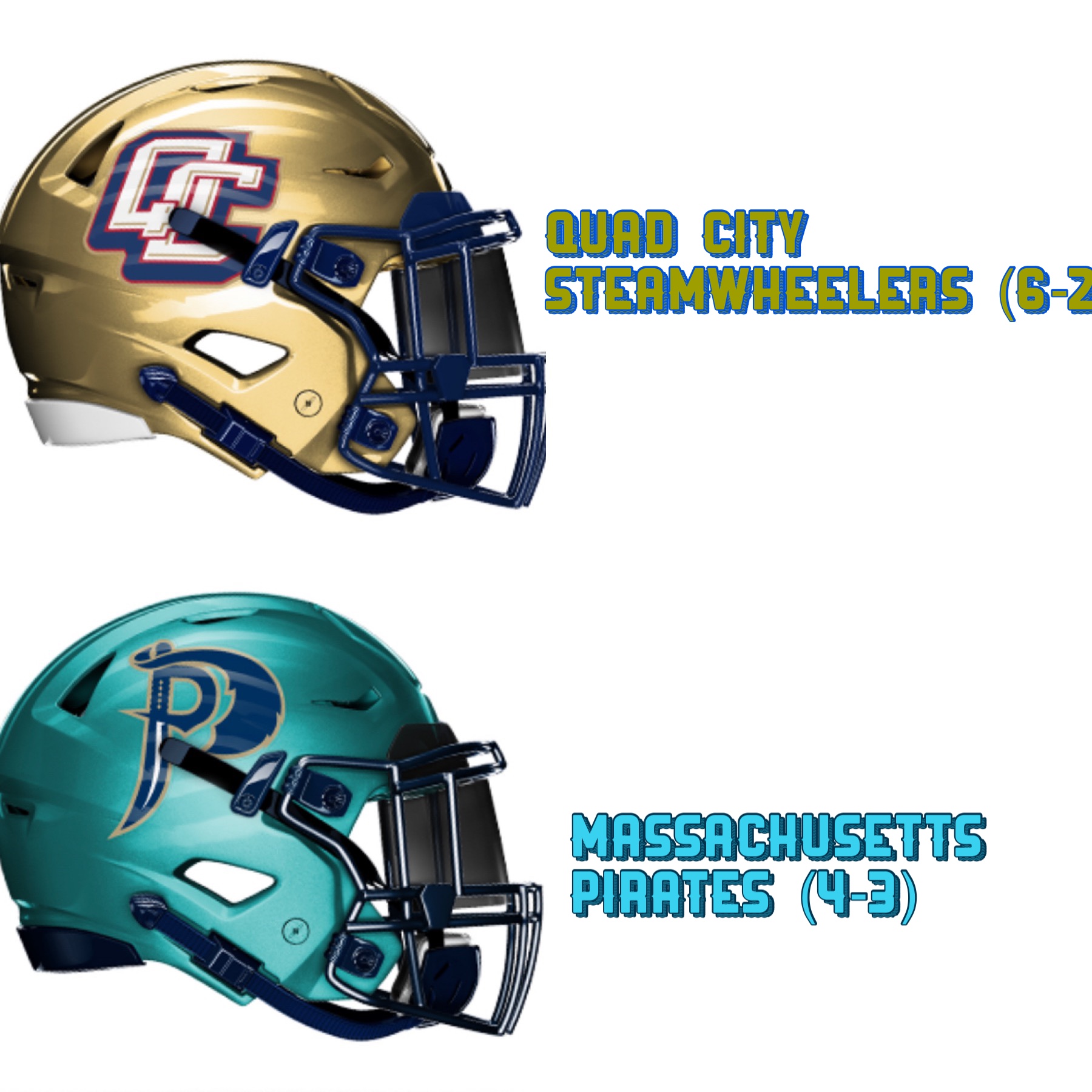 Kickoff: The Pirates will look to stay undefeated at home when they host the Steamwheelers at the DCU Center tonight. The Pirates are coming off of a disappointing blow out road loss at Iowa last Saturday. The Steamwheelers defeated the Pirates 49-44 in the first meeting on April 22nd.
BACK AT HOME 🏴‍☠️

We can't wait to see everyone at the DCU Center tonight!#TurnTheTide pic.twitter.com/sVVWnBd2ID

— Massachusetts Pirates (@mass_pirates) May 20, 2023
Here are three keys to tonight's game.
1. Defense needs to rebound: The defense needs to bounce back after a putrid performance last week. The 73 points given up were the most-ever allowed by the Pirates in a single game. There is only one way to go and that's up.
2. Slow down Hilliard: Steamwheelers quarterback E.J. Hilliard Jr. scored on three rushing touchdowns in the second half last week and was responsible for seven touchdowns on the night. Hilliard was 10 of 18 passing for 125 yards with three touchdowns and an interception. He also rushed for 86 yards on 13 carries with four rushing touchdowns. He was a one man wrecking crew. The Pirates front seven needs to get pressure on him and control the line of scrimmage.
3. Bounce Back: The Pirates need to play better this week. It is really that simple. Last week's performance will be an anomaly if they turn things around tonight and win. If they don't and lose, last week will be a trend.
Final Thoughts: Given how poorly the defense has played this season, the Pirates having a winning season is a surprise. The defense needs to figure it and figure it out fast. Am improved performance tonight would help. It won't be easy given how good QC is offensively but the Pirates can get it done with a better effort.