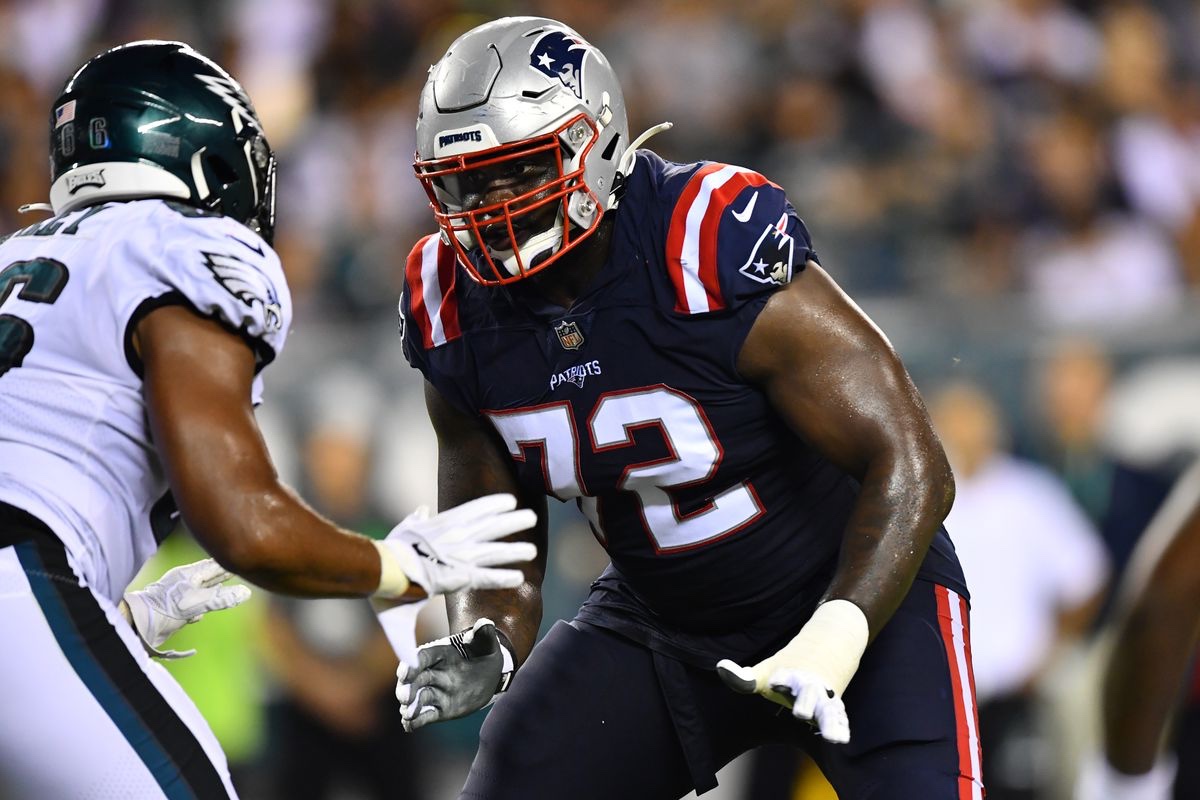 The Patriots released offensive tackle Yodny Cajuste on Thursday and saved $2.75 million in the process. Cajuste was the last man standing from the ill-fated draft class of 2019.
Cajuste was never able to find solid footing in New England thanks to inconsistent play and injuries. When he finally stayed healthy and got his opportunity last season, he couldn't take advantage of it.
Despite re-signing with the Patriots this off-season, Cajuste was never a sure thing to make the roster. The Patriots signed veteran tackles Riley Reiff and Calvin Anderson and drafted Sidy Sow, a combo guard, tackle out of Eastern Michigan. It would have been a long shot for Cajuste to make the team.
Cajuste's release makes it official. No one from the 2019 draft class is left on the roster. Outside of a couple of good seasons from punter Jake Bailey and two productive seasons from running back Damien Harris, the Patriots got nothing out of the class. The class of course was headlined by first round pick N'Keal Harry who is considered one of the biggest busts in team history.
With Cajuste's release, the Patriots offensive tackle depth chart looks like this:
Reilly Reiff
Calvin Anderson
Trent Brown
Conor McDermott
Sidy Sow (G/T)
Andrew Steuber