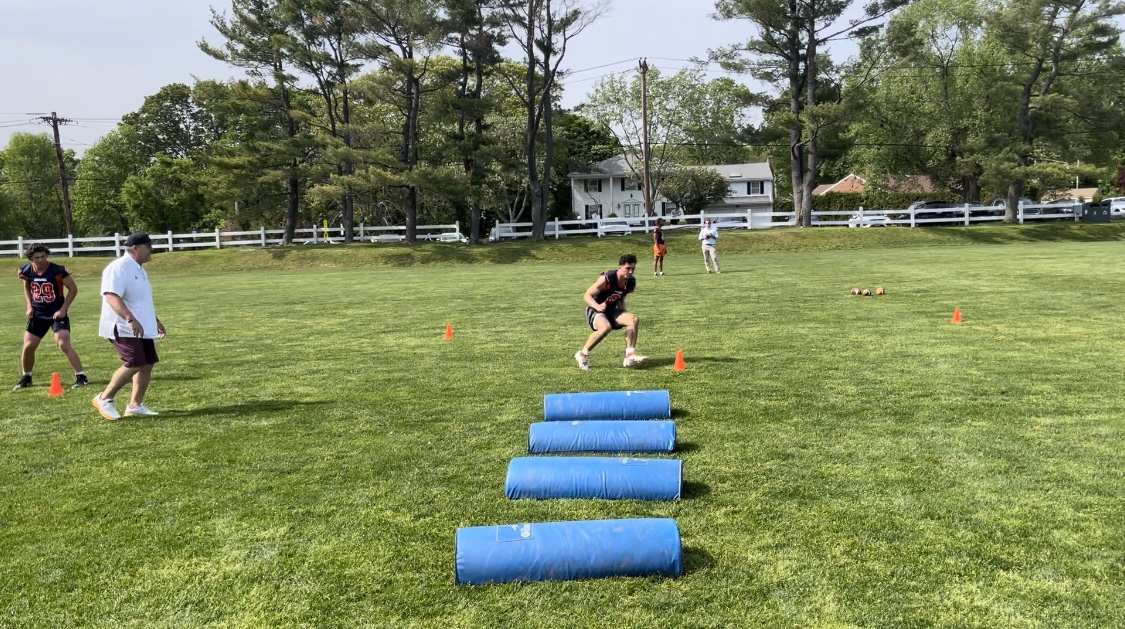 MILTON- Over 50 college coaches were on hand on Wednesday afternoon at Milton Academy to watch several college prospects go through a pro day style workout.
Running back Matt Childs, tight end/defensive end Bryce Anderson, running back, defensive back Keith Nally, running back/linebacker Owen Howlett, wide receiver/linebacker Aidan Cole, offensive lineman Brady Earle and quarterback Qu'ran McNeill were among the prospects who participated. The full list of participants is below.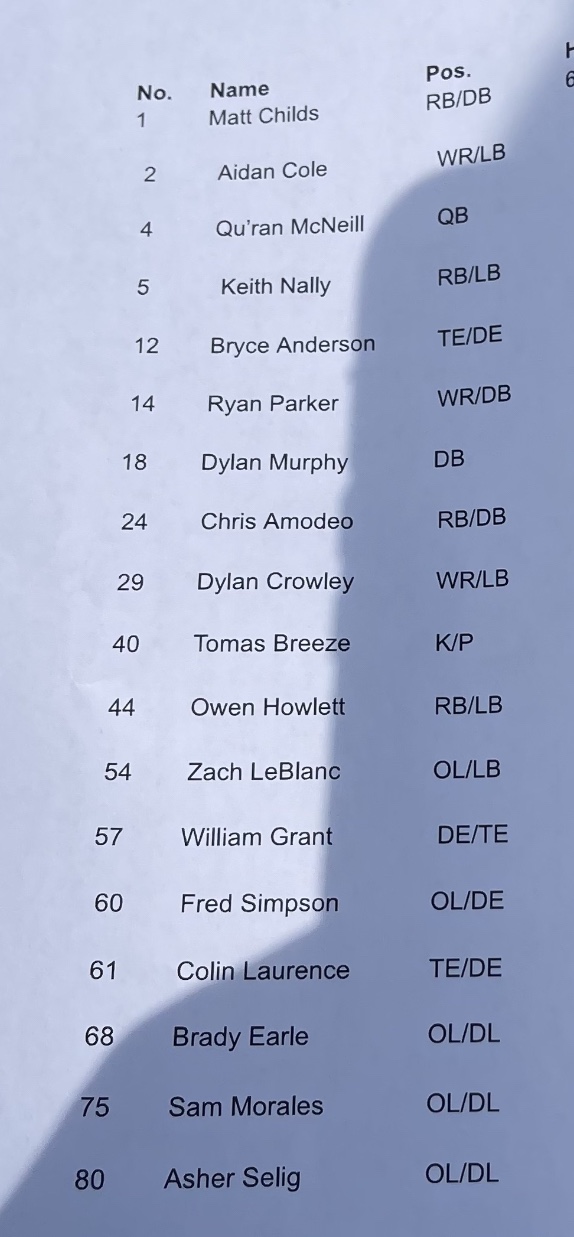 These young men got an opportunity to workout in front of coaches from some the top college programs in the country. Boston College, Ohio State, Michigan, Nebraska, Penn State, West Virginia UMass and Syracuse were the Power 5 and Group of 5 programs in attendance. There were also several FCS programs from the area including New Hampshire, Harvard, Holy Cross, Brown, Columbia, Merrimack and Stonehill.
All of the coaches I spoke with echoed the same sentiment about the New England Showcase. They love that they can visit the schools, watch the players workout and evaluate them. One coach referred to it as "one stop shopping."
As for the players, they are just thankful to get the opportunity to showcase what they can do in front of the coaches.
For Bryce Anderson, the instant feedback from the coaches on the field was beneficial.
"It's great. Right after they see you workout, if they like what they see, they come up to you. Like Owen [Howlett] said. You have to pay for those mega camps. It's tough with thousands of kids. We are just so blessed to have these coaches come out here."
The showcase was not only an opportunity for the upperclassman to show what they can do, it was also a chance for for freshmen quarterback Qu'ran McNeill to showcase his talent. McNeill was impressive throwing the ball with good touch and anticipation in three levels. He looked smooth in his movements especially out of the pocket. McNeill hasn't started a game yet for the Mustangs but he is already garnering attention from college coaches.
"Today was a learning experience for me. Usually every Wednesday and other days of the week I throw with my boys. McNeill continued. "I didn't take super serious but I took it serious and tried to avoid any distractions and I played my game."
McNeill's calm and collected demeanor is evident when you talk to him. He already has several camp invites and will most certainly be one of the top quarterback prospects in the area in the coming years.
Overall, it was a great day for Milton Academy and these prospects. The New England Showcase is becoming an annual tradition for college coaches and I suspect we will see more of them flocking to New England next spring.