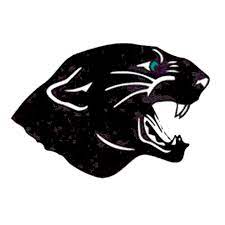 This past season, Plymouth South separated itself as one of the top teams on the South Shore.
With a number of close wins against quality opponents, the Panthers built up an unbeaten record that only came to an end with a loss in the Division 3 playoffs to eventual champion Wakefield.
Now, with a strong returning cast, Plymouth South should once again be among the favorites both in the South Shore and D3.
Much of the optimism around Darren Fruzzetti's team has to do with the return of running back Casious Johnson. A staple of the roster since he was a freshman, Johnson just may be the best running back in the state.
It's with him that we start off this week's Recruiting Roundup.
"Coaches always come in and they say, 'We had a bet amongst coaches whether or not (Johnson is) 5-11 or 6-feet tall.' Nobody's ever called him 5-11," Fruzzetti said. "He might even be closer to 6-1. He's 6-foot and change, and the other day he weighed in at 209, so he's 210."
Johnson is both a big, bruising back, and also a speed demon when he turns the corner and squares his pads.
"The schools view him as a three-down back," Fruzzetti said. "Anybody that comes in to recruit him says that he could be the guy. Even in offenses that have a two-headed monster, a bigger back and a scat back to catch the ball, they just like everything that he's able to do: between the tackles, blocking, catching the ball. Teams are viewing him as a three-down back."
Currently, Johnson has offers from UMass and Coastal Carolina, but Fruzzetti thinks that could change soon.
"There's some mutual interest with Boston College," Fruzzetti said. "He's been there a few times and visited. Hasn't picked up an offer yet, but I know they really like him. I know he loves the school. So there is some mutual interest there. Another school on the radar for him is Virginia Tech. They want him to come down and go to one of their camps in June. If he's able to pick up an offer from them there in June, things will really start to catch fire."
Johnson's success perfectly aligns with what Plymouth South wants to do, which is dominate games on the ground.
"We've always been pretty solid from tackle to tackle," Fruzzetti said. "With the amount of talent we have, zone blocking takes so long to coach for the kids to get a feel for blocking for space instead of a man. I just think our downhill running scheme: power, counter. I love doing it out of the spread formation. I love doing it under center. It kind of creates a culture where the kids are foaming at the mouth to hit somebody. We want to be physical."
Another class of 2024 skill player to watch is safety and running back Justin LaChance (5-11, 175).
"Physical. He's a basketball player, so he's got great athleticism," Fruzzetti said. "He can jump. He's got great hands. He had three touchdowns in the backfield for us over 80 yards. So he's explosive when the ball's in his hands. He's a really good student, too. He wants to study biology. He's looking at schools like RPI and Sacred Heart."
A lineman to watch is guard/defensive tackle Stephen Kirchdorfer (6-1, 275).
"He plays bigger than 6-1," Fruzzetti said, and notes that schools like UMass, Bryant, and Assumption are in the picture.
Inside linebacker Gavin Schultz (6-0, 200) is looking at New Haven, Assumption, and Curry. Punter/wide receiver Jesse Hayes (6-0, 175) is looking at Curry, Fitchburg State, and Endicott. Kicker Ian Wernik is looking at Endicott, Bridgewater State, Salve Regina, and Curry.
The Panthers have a good 2026 group, as well, starting with Gio Lynch-Ruberio (5-11, 190) a running back and cornerback who is Johnson's little brother.
"He's been invited to some really good camps this summer," Fruzzetti said. "He's going to a Notre Dame camp. Potentially, if he can get down there, he's going to go to an Auburn camp as well. . . .  It wouldn't surprise me to see him have offers early next year, even like Casious did as a sophomore."
Also in that group is Matthew Eliason (6-3, 240), an offensive tackle and defensive end.
"He plays lacrosse, too, so he's a really good athlete," Fruzzetti said. "Three-sport athlete: basketball, football, lacrosse. He can move. He's strong."