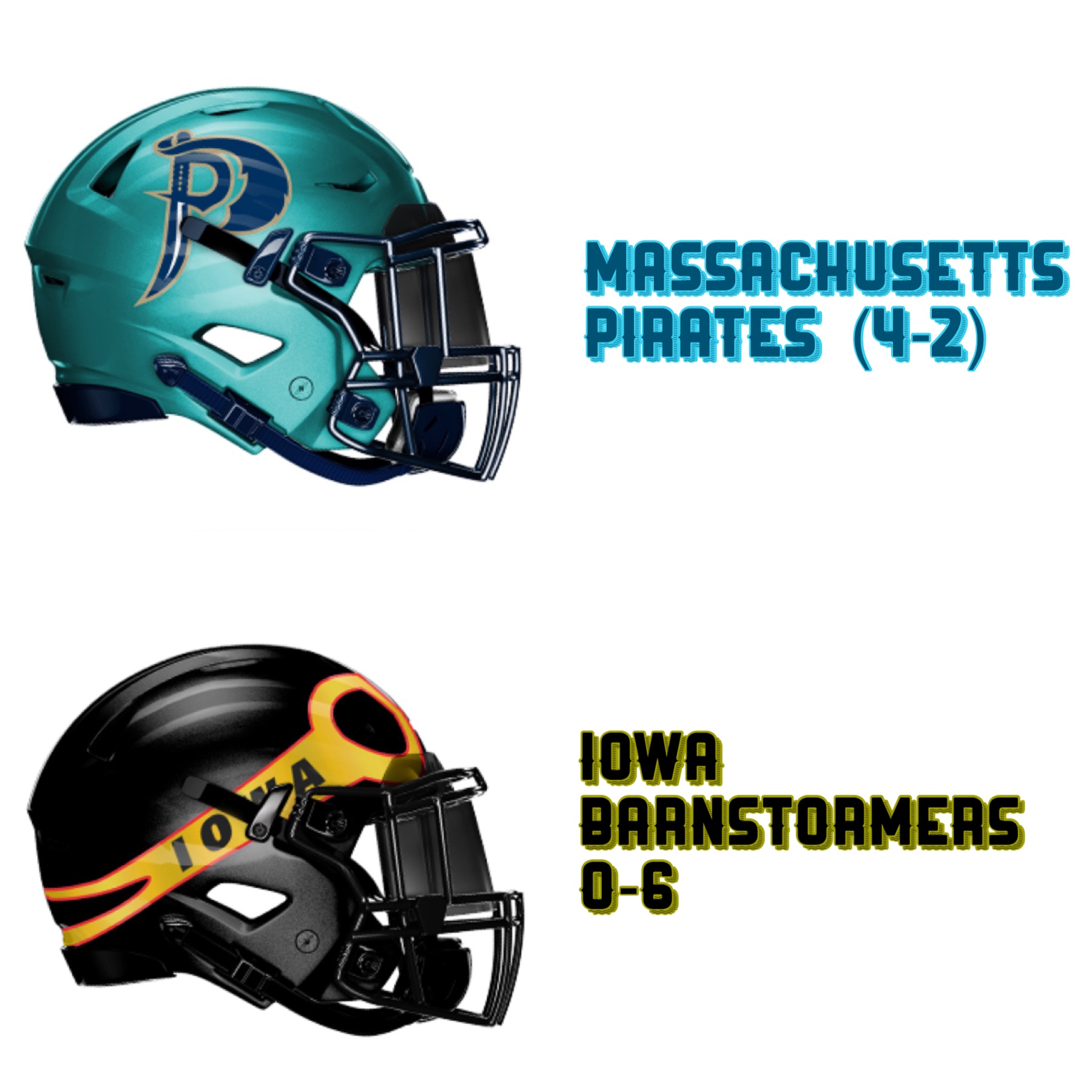 Kickoff: The Pirates will look to pick up their fifth win of the season tonight when they visit the winless Iowa Barnstormers. These two teams met two weeks ago with the Pirates winning handily 56-36.
Here are three keys to the game.
1. Build off of last week: The Pirates won their first road game of the season last week. There was some good and some bad but the bottom line is, a win is a win. They need to carry that momentum into this week against an Iowa team that isn't very good.
2. Bennifield Back? Quarterback Alejandro Bennifield is not listed on the injury report but we're not sure if he's starting. Anthony Russo has done a fine job in his place. Regardless of who starts, they should play well tonight against a generous Iowa defense. Having two talented quarterbacks is a good problem to have.
Tonight's Clash Physical Therapy Injury Report 🏥#TurnTheTide pic.twitter.com/wD2193bZpi

— Massachusetts Pirates (@mass_pirates) May 13, 2023
3. Defense confidence game: The defense played their best game of the season two weeks ago against Iowa so you have to figure that they should once again play well tonight. Limiting big plays will be key.
Final Thoughts: Despite dealing with a rash of injuries to key players, the Pirates are in position to go 5-2 with a win tonight. They are starting to get healthy and if they can take advantage of this part of their schedule, it could be a springboard to further success.