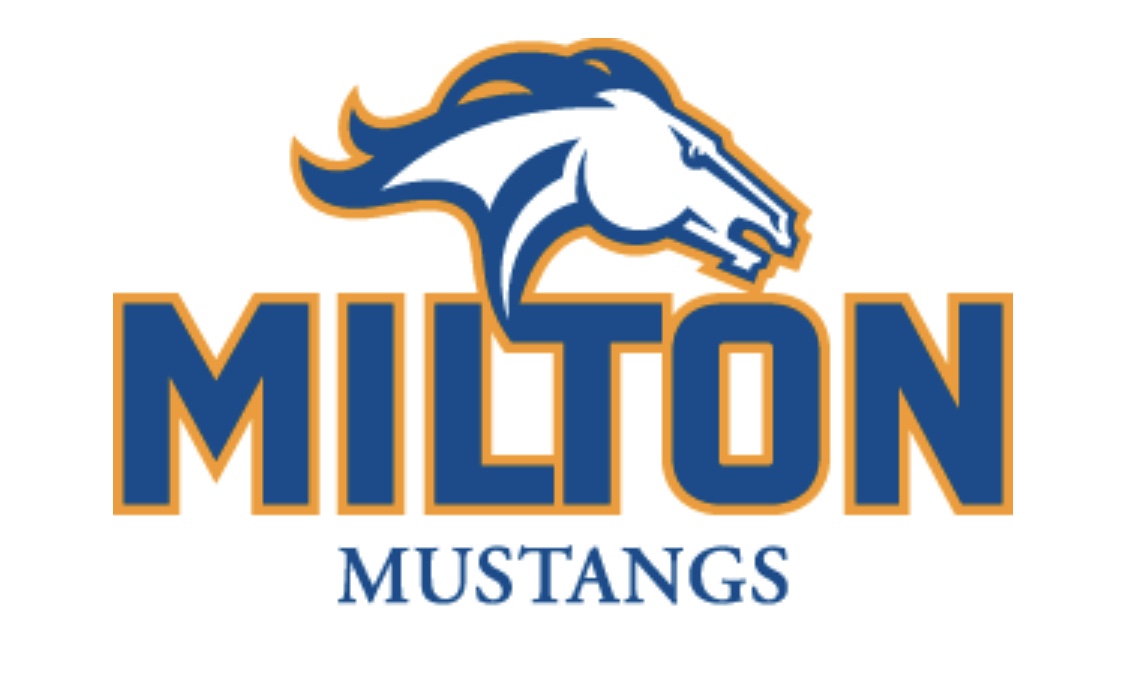 One of the premier programs in the ISL, Milton Academy, is undergoing a major change.
Coach Kevin MacDonald has retired, and the team will be led by someone other than him for the first time since 1995.
That man to take the reins will be longtime defensive coordinator Mike Mason. Even with all that difference at the top, the Mustangs should still be one of the favorites to win the league.
There are plenty of top-shelf players on Center Street, both among its older, more veteran players, and its newcomers. We spoke to Mason about them in a phone interview at the end of last week.
Leading the way is running back and safety Matt Childs (6-foot-1, 210 pounds).
"He's very versatile," Mason said. "He's great with the ball in his hands. We're going to showcase him all over the field. He's going to be a straight running back. He's going to be in the slot. He's just great in the open field. He's got great speed. He's thick. Runs hard. He's just outstanding once he gets the ball in his hands."
Childs has an offer from Cornell, with interest from other programs like Harvard, Yale, and Princeton.
One of the top defensive players in New England, another in the class of 2024, is Owen Howlett (6-1, 225). A fullback, linebacker, and H-back, Mason calls Howlett "a throwback."
"I've been the DC for the last 15 years," Mason said. "In all those years, he's probably the best linebacker that we've had. The vision, dissecting the play, filling the gap, tackle to tackle, he's just outstanding. When he comes through, he just hits. He's a hammer. He's an absolute hammer. He just knows football. He understands the game. He can just diagnose a play. He sees it. He knows where it's going. He knows how to get there. He's tough."
Right now, Howlett is getting mostly Patriot League interest.
A fellow 2024 player is California native and wide receiver/cornerback Ryan Parker (6-1, 190), who also has Patriot League and NESCAC interest.
"Great hand. Good feet. Good separation. Very good speed. He's tough," Mason said. "At the end of the year, last half of the season, we got banged up a little bit, and we moved him to corner. He said he never played defense in California, and he did a great job. He's tough. He's a tough kid."
Will Grant is another 2024 prospect who plays tight end and defensive end at 6-6, 225 pounds.
"I think he's a better defensive end. He thinks he's a better tight end. I think his game in college will be defensive end," Mason said. "He's violent at the point of attack. He's very physical. He's only getting better. He's going to put on some weight. He was at Maryland over the weekend, but he's getting a lot of 1-aa interest."
Offensive guard and defensive tackle Brady Earle (6-3, 280) is the most experienced lineman on the team.
"He's got great feet," Mason said. "Physical at the point of attack. He's getting a lot of Ivy interest. His grades are really good. So Ivy on the upside, Patriot League."
Another strong linebacker is 2024's Aidan Cole (6-2, 205 pounds).
"He's a NESCAC kid," Mason said. "Very high academics. He's long, can cover a lot of ground. He plays inside, but I think at the next level he's going to be an outside linebacker/defensive end. He's one of our captains."
Running back Keith Nally has had some big games for Milton and stands 5-10, 185 pounds.
"He's a NESCAC player," Mason said. "Really hard runner. Runs low to the ground. Hard-nosed, just a football player. Plays a little outside linebacker. Has a nose for the ball on defense."
Another lineman and linebacker is Zach Leblanc (6-0, 225 pounds).
"Super high academic kid," Mason said. "He's a NESCAC kid. But he may be the type of kid that's looking at a Chicago U. or something."
Wide receiver and cornerback Dylan Murphy (6-1, 190 pounds) is another one to watch, in more than one sport.
"He's also a very good baseball player, so he's looking NESCAC," Mason said. "Could be a two-sport athlete in college."
Another tight end worth keeping an eye on is Bryce Anderson (6-3, 230 pounds).
"He's a pass catcher," Mason said. "Great hands, really really great hands, and a good blocker, too."
Going down to the 2025s, offensive and defensive tackle Sam Morales (6-4, 280 pounds) has a bright future.
L
"He's got FBS potential," Mason said. "Very physical. Strong off the ball, line of scrimmage. Great pass sets. Ton of room for growth. He's going to be a really good player. Really works hard at his craft. He's always doing stuff."
Two other 2025s to watch include athlete Liam Appleton (6-1, 190 pounds) out of Cohasset and linebacker Henry Fallon (6-1, 215 pounds) out of Milton.
Out of the 2026 class, look out for quarterback Qur'an McNeil, who has Mason very excited about his potential.
"(At a showcase), (McNeil) was in the eighth grade, and he was just throwing," Mason said. "A couple coaches are like, 'Who's this kid?' It was Q. Not only is he an unbelievable football player, he can throw the ball a mile, he's smart. He can diagnose defenses. He knows exactly what he's doing. Cool in the pocket. He's just charismatic. He's unbelievable with the kids. He's just a true leader. Kids just drift toward him. They want to be around him. They want to be with him. He's just an unbelievable kid. He's going to be a star."
Another 2026 Mason is excited about is lineman Jesse Giddings (6-3, 320 pounds).
"(Giddings is) heavy into the weightlifting, throws the shot put," Mason said. "He's all into football, all into sports, great grades. Yes sir, no sir. Awesome kid."
Also coming in this year is Kash Kelley, a speedster out of Westfield.
Mason attributes the influx of talent in the league to former BB&N coach John Papas.
"I think Papas changed the league, to be honest with you, at BB&N," Mason said. "When he started heavily recruiting everyone had to follow suit. So I'm going to say that was pretty much when I started being the DC (at Milton), so I'd say in the last 15 years from the first 10 I was here. First 10 years, you'd get a quarterback who would repeat, or maybe a running back. Now, our whole team is recruited. I brought in 11 kids this year."