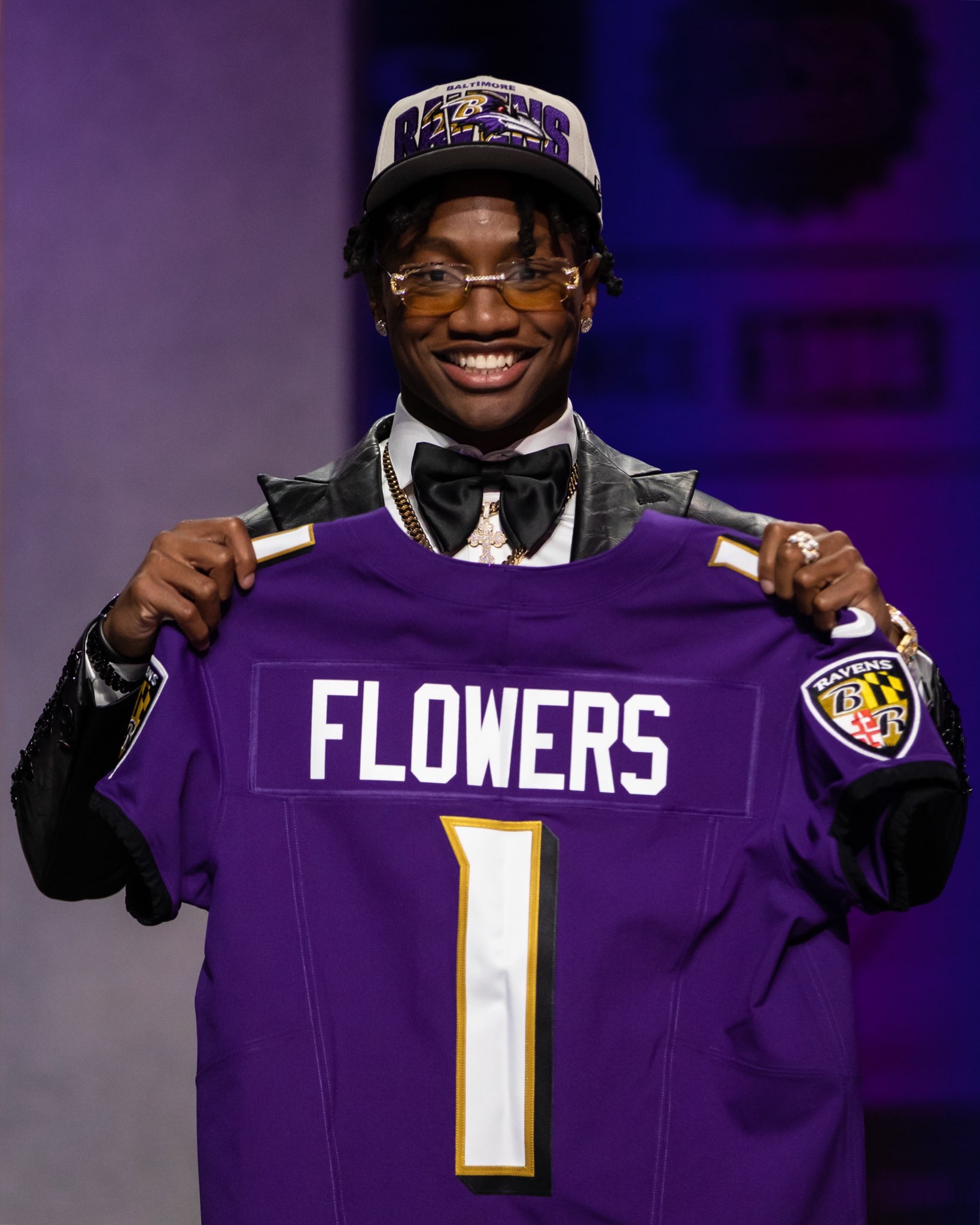 Former Boston College wide receiver Zay Flowers was drafted 22nd overall by the Baltimore Ravens on Thursday night. Flowers became the first Eagles receiver drafted since 1987 and the first to be drafted in the first round.
Zay Flowers Drafted By The Baltimore @Ravens

RELEASE: https://t.co/li3XctoSw1

Becomes the 22nd Boston College player – and the first wide receiver – selected in the first round@ZayFlowers x #NFLDraft pic.twitter.com/BoemLuZNMP

— Boston College Football (@BCFootball) April 28, 2023
Flowers will play alongside quarterback Lamar Jackson who agreed to terms on a record five year, $260 million dollar contract earlier in the day.
Jackson will be throwing to a revamped receiver corp that includes Flowers, recently signed Odell Beckham Jr, former Patriot Nelson Agholor and Rashad Bateman. The Ravens also have tight ends Mark Andrews and former Everett High Star Isaiah Likely. Andrews is one of the best tight ends in the game.
Baltimore is the perfect landing spot for Zay. While the Ravens have improved their receiving corp, it is still a work in progress. Flowers will get plenty of snaps early and that will help him learn new offensive coordinator Todd Monken's system and potentially make plays.
Flowers will be a focal point of the offense. He will get touches in a variety of ways. Screens, jet sweeps and reverses are all on the menu as the Ravens try to find ways to make more big plays and score points. He is willing to do whatever it takes to make plays.
"I can do whatever you need me to do. I can run every route you give me. I can separate. I can make competitive catches. Whatever you need to do to play on the outside I can do and do at a high level."
"Best day of my life." – @ZayFlowers 😈 pic.twitter.com/Xdknom72fJ

— Baltimore Ravens (@Ravens) April 28, 2023
There were several landing spots that would have been good fits for Flowers, but Baltimore might be the best. He goes to a top flight organization that will give him every opportunity early on to be a difference maker for them.
Flowers could not ask for a better situation. He knew from the beginning the Ravens would be a great landing spot for him.
"That was probably my best visit. That was probably my favorite visit. I knew if I reached 22, I had a feeling they was going to pick me, so it worked out perfect, man. I'm ready to get to work. Ready to get some wins. Ready to go play with Lamar. ready to go play with O (Odell Beckham Jr.), ready to build this receiving core all the way up."