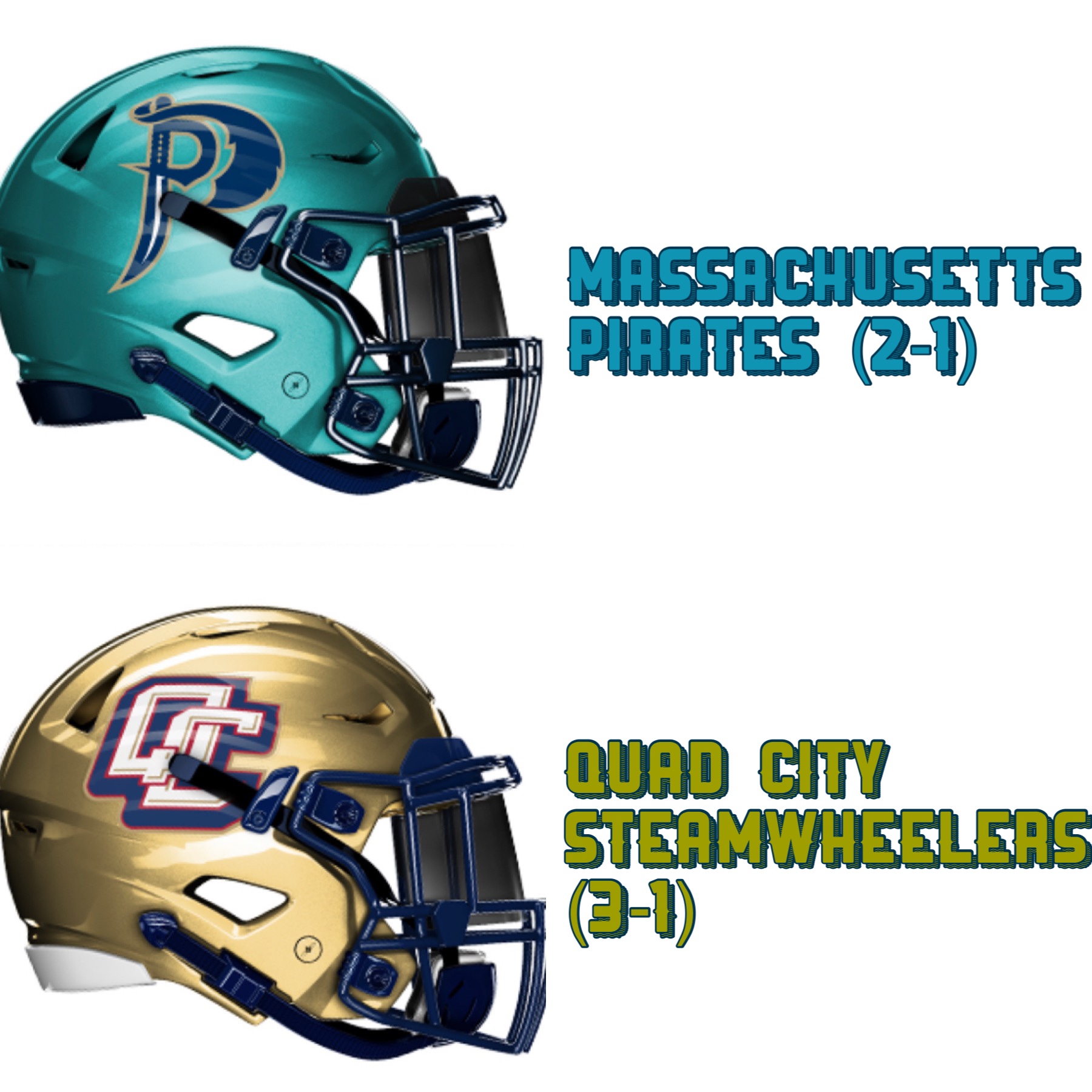 Kick-off: The Pirates will look to bounce back after losing a shootout to rival Frisco last week 56-39. Despite the loss, quarterback Anthony Russo was 17 of 33 passing in his second start for 169 yards with three touchdowns and no interceptions. He will look to build off that performance this week.
3 Keys to the Game
1. Get off to a fast start: The Pirates are at their best when they get off to a fast start and control the pace. They fell behind last week and struggled to get back into the game. A fast start on offense is imperative tonight.
2. Slow down Hilliard: The Pirates must slow down Quad City quarterback E.J Hilliard. Hilliard had a monster game last week against Tulsa completing 12 of 17 passes for 96 yards with five touchdowns and no interceptions. He also scored a rushing touchdown. Getting consistent pressure on Hilliard and making him uncomfortable is key.
3. Revenge: The Steamwheelers knocked the defending champion Pirates out of the IFL playoffs last season with a 39-38 overtime win at the DCU Center. The Pirates will looking to avenge the loss and get back on track in this young season.
Final Thoughts: This is a big one in the Eastern Division. The Pirates need to win to keep pace. They trail the Steamwheelers by a game in the division. A good start and more consistent play by the defense is key tonight. The Pirates need to get into a groove early tonight. Rhythm is key for a team that has been inconsistent.