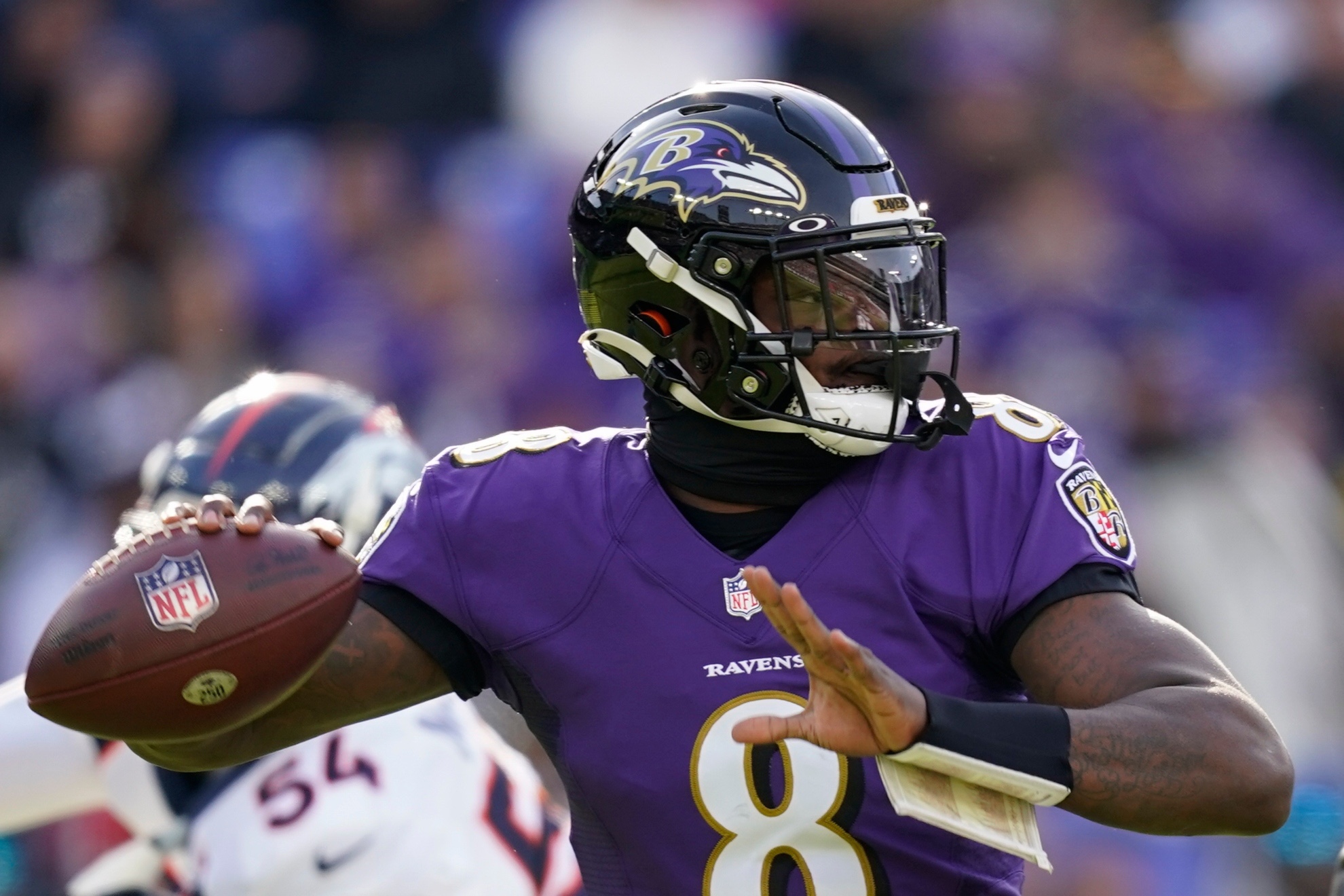 Patriots owner Robert Kraft told the media on Monday that Baltimore Ravens quarterback Lamar Jackson told rapper Meek Mill that he wants to play for the Patriots. Meek Mill and Kraft are friendly and Kraft shared that little nugget with the assembled media.
The comment sent Patriots fans into a frenzy. The prospect of Jackson playing for the Patriots conjured up dreams of Super Bowl contention once again. The problem is, it is all talk. A pipe dream. Jackson isn't coming to Foxboro. Both Bill Belichick and Kraft have since nixed the possibility of trading for Jackson.
While it makes sense on the surface, it does not long term. Oh and please stop selling me on the idea that 26 year old MVP's don't come around that often. They do not but you know when they do? When you have to overpay to get them.
Here are five reasons why the Patriots should pass on Jackson.
1. Injury history: Jackson has missed nine games over the course of the last two seasons. He missed the final six games of last season including the Ravens playoff loss to the Bengals, which many believed he sat out on purpose. His style of play as a dual threat, running quarterback increases his injury risk. You may not get the return on your investment with Jackson long term.
2. Guaranteed money: NFL owners do not want to pay players fully guaranteed contracts. Yes, Browns owner Jimmy Haslem gave Deshaun Watson a fully guaranteed $230 million dollar contract last off-season but the Browns were desperate. The Patriots have Mac Jones and Bailey Zappe on the roster. They are not in the same position as the Browns were last off-season when they traded for Watson.
I cannot see any scenario where Kraft gives any player a fully guaranteed contract. It is not going to happen. Could the Patriots guarantee 75-80% of the contract, sure. They would not guarantee the whole thing.
3. Financial commitment: Would the Patriots want to commit to Jackson long term? I think Kraft might but I am not sure Belichick would. Unless Kraft pulled the owner power play on him and mandated that Belichick trade for Jackson, I do not see the Patriots making this trade and committing $40 plus million a year to Jackson.
The Patriots have always spent and they have spent on tiers of players but I do not buy the notion that the Patriots would give Jackson a four year, $200 million dollar contract and guaranteed $180 million of it. I think that would be too rich for them even though I think that would be the most sensible contract to give Jackson at this stage of his career knowing his injury history.
4. Trade capital: The Patriots would have to give up a fairly big package of picks and possibly players to facilitate a deal for Jackson. It would not be as easy to pull off as people think.
Is Belichick willing to part with current players, draft picks and future compensation to get Jackson? Probably not. Nevermind the fact that he is a player who requires the team is built around his style of play? I do not buy it.
Belichick is the ultimate system coach. He believes that the players come in and fit the system. Can Jackson fit the system. Sure. But would you be using him the right way if you made him fit the system? Maybe but you wouldn't be maximizing his talent.
5. Cap ramifications: The NFL has become a league where you either have a quarterback on his rookie deal or you are overpaying a guy at the position. There is no longer any middle ground.
In order for the Patriots to afford Jackson, they would have to shed some salary, restructure current contracts and move some money around. That would be the only way they could afford him and that is not as easy to do as people think.
The question that has to be asked is, can you build a team around Jackson if you're paying him $40-50 million per season? Teams like the Chiefs and Bills are doing it but the Packers struggled to put a team around Aaron Rodgers last season. It is a balancing act. You have to draft well and hope you hit on guys otherwise it will be tough to pay Jackson and the supporting cast.
Could the Patriots trade for Lamar Jackson? Sure. If Baltimore were willing to trade him here and the Patriots were willing to pay. I do see either happening. It is a pipe dream.
The Patriots should focus on Jones and Zappe and move on with them as the quarterbacks for next season. Enough with this non-committal nonsense. Move forward with them and see what you have.
Teasing a possible Lamar Jackson trade is good P.R but the fans aren't dumb. They know that it is a long shot so let's move on and put an end to the speculation.