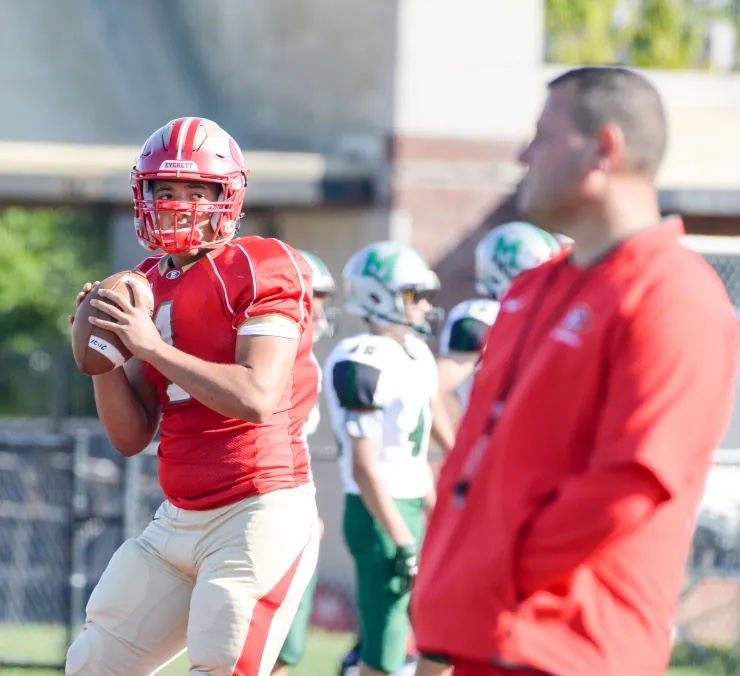 Photo by Jim Mahoney
Rob DiLoreto has resigned as head football coach at his alma mater, Everett High School.
In a statement released this morning, DiLoreto explained his decision to step away from his dream job.
"A series of circumstances over the past few months have led me to conclude that I cannot continue as the head football coach at Everett right now,"
DiLoreto continued, "I was truly honored and forever grateful to be able to live out my childhood dream of coaching for the high school that I attended in the city I grew up and love so much. The Everett football family will always be in my heart."
DiLoreto was an assistant at Everett in 2017 under legendary coach John DiBiaso and was offensive coordinator under Theluxon Pierre in 2018. In 2019, DiLoreto coached at Arlington High School where he is also a dean of students.
DiLoreto compiled a 20-3 record with the Crimson Tide, including three Greater Boston League titles.
We wish Rob the best of luck. He is a gentleman and a class act.