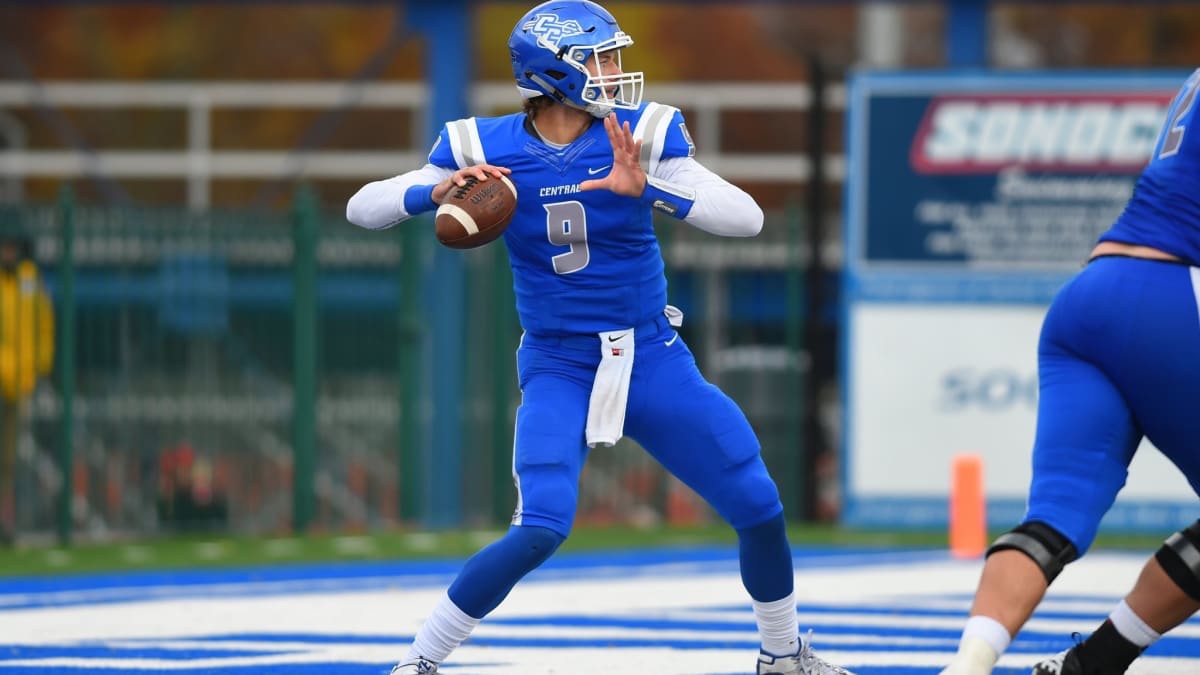 Central Connecticut State kicked off spring football on Tuesday. It is the first spring under new head coach Adam Lechtenberg replaces Ryan McCarthy at the end of last season. The former Nebraska quarterback and CCSU offensive coordinator was most recently the running backs coach at Virginia Tech.
Lechtenberg inherits a program that struggled last season, finishing 2-9. It is a program that has talent but was also losing talent.
Lechtenberg and his staff are being tasked with not only turning things around on the field but off the field as well. Expectations are high.
Here are five areas we'll be watching this spring.
1. Lechtenberg era begins: Lechtenberg replaces Ryan McCarthy who did a good job in recruiting. The cupboard is far from bare. Lectenberg and his staff will plenty of talent to work with this spring as they try to build their culture and lay their foundation. Lechtenberg is excited to get started.
"The past 10 weeks have been a whirlwind of getting to know our student-athletes, recruiting, hiring coaches and reacclimating to CCSU," said Lechtenberg, who was named head coach on January 11th. "Our guys have worked tremendously hard in the weight room and classroom during that time. I know that I am looking forward to spring ball and seeing our guys in live action."
2. Who replaces Nasir Smith? Sophomores Malik Thomas and Kimal Clarke will get the first crack at replacing Smith. Both are built like him and both are strong, downhill runners with some shake to their game. Lechtenberg wants to run the football and be physical. Look for a heavy emphasis on the running game this spring.
3. New O and D: The staff will be installing a new offense and defense this spring. The goal is to get much of the base stuff in and proceed from there during fall camp. The Blue Devils will be practicing Tuesdays, Thursdays and Fridays for a month. The staff will have plenty of time to install the basics.
4. Quarterback: Quarterback will be a position to watch with Romelo Williams hitting the portal, there will be a competition at the position this spring to see who can replace him. CJ Duell and Kyle Zajack along with Alex Hawkwom will get the majority of the reps this spring. Barry Brown from Lackawanna College is a dark horse to win the job. He put up big numbers in junior college.
5. Filling some big shoes: The Blue Devils will have some big shoes to fill on both sides of the ball this spring but the good news is, spring ball is an opportunity for guys to compete and earn a starting job going into fall. Lechtenberg is preaching competition and every job is up for grabs. We'll see just how much competition this is this fall.
Lechtenberg knows the lay of the land at CCSU. He knows it's not an easy place to win. It will take time. This spring should give us an idea of what the program will look like in year one.