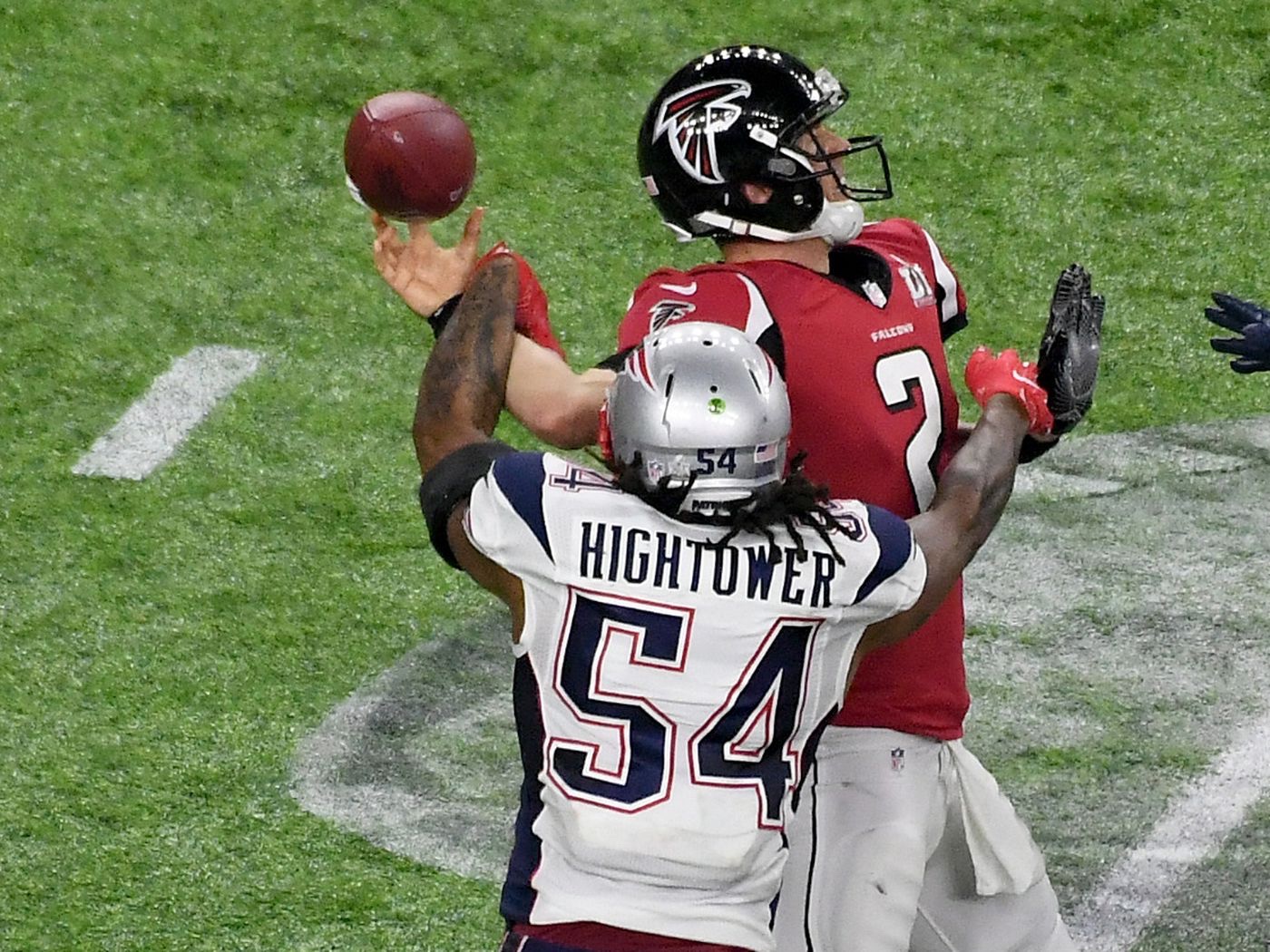 Former Patriots linebacker Dont'a Hightower announced his retirement this morning after spending all ten seasons of his NFL career with the team. The Patriots drafted Hightower out of Alabama with the 25th overall pick in 2012. The pick proved to be one of the best draft picks of the Belichick era as Hightower went on to become one of the most significant player of the second half of the Patriots dynasty.
It's been a hell of a ride & a career beyond my wildest dreams. It's time to hang em up, from the bottom of my heart – thank you to everyone who played a part. @playerstribune #boomtower https://t.co/Bb2hA9BL9A

— Dont'a Hightower (@zeus30hightower) March 21, 2023
Hightower was a two time national champion at Alabama and a three time Super Bowl Champion with the Patriots. He was a two time Pro Bowler and finished second team all pro in 2016. He is a member of the Patriots all 2010's team and a member of the Patriots All-Dynasty team. Hightower amassed 569 tackles, 67 quarterback hits and 27 sacks in 117 games (114 starts).
Hightower will be remembered for the many plays he made in big moments for the Patriots. He made a huge stop in Super Bowl XLIX on Seahawks running back Marshawn Lynch, stopping him at the one-yard line with a minute left in the game and the Pats holding onto a 28-24 lead.
Hightower also came up with a huge play in Super Bowl LI, when the Patriots overcame a 28-3 deficit to beat the Atlanta Falcons 34-28 in overtime. With the Patriots down 28-12 in the fourth quarter, Hightower strip-sacked Falcons quarterback Matt Ryan. The Patriots recovered the fumble and proceeded to score on the next possession.
In the Patriots 13-3 win in Super Bowl LIII, Hightower finished with two sacks and three quarterback hits. The Patriots held the Rams to the lowest point total in a Super Bowl game.
The stop, the strip, the sack.

Thank you for the championship memories, @zeus30hightower. pic.twitter.com/zudWQlnIbL

— New England Patriots (@Patriots) March 21, 2023
Those plays were just a small sample of his career accomplishments. Hightower was the consummate pro. He played the game the right way and was a leader on and off the field. He embodied everything that was right about the Patriots.
Watching all of these great players of the last fifteen years retire is tough but it is hard not to appreciate what they did for the franchise. Guys like Hightower, Devin McCourty, Julian Edelman, Rob Gronkowski and Patrick Chung were staples of the organization and an enormous part of the franchise's success. Now it is over. They are done playing and all we have is memories.
Great memories. Memories that will last a lifetime. We would like to extend our best wishes to Dont'a on a great career. It was a pleasure to watch him play.