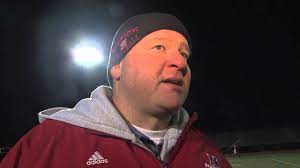 It is just that time of year. Transfer season is upon us.
While it is common to see all types of transfers — public to public, public to Catholic, among them — the one that you see the most right now is public to private, or NEPSAC. It is simply a part of the fabric of high school football in New England.
For years, NEPSAC programs did not aggressively pursue MIAA players. But, starting with BB&N and Lawrence Academy about 15 years ago, ISL schools more and more had to recruit top MIAA talent to compete.
And that's really the key issue. If an ISL program only goes into the season with the same returners, it will not be able to compete with its counterparts. There is no longer a "work with what you have" situation in the ISL. Going after the top MIAA talent is the only way to keep up with the Joneses.
There are a few key draws to going that route. Chief among them is the ability to "reclassify," or repeat a year. The opportunity to have an extra year gives some players another year to impress college recruiters.
Catholic schools are allowed to have middle schoolers repeat, but once in high school, no MIAA school allows repeats (without a waiver, of course). It is common to see juniors repeat when they go to the ISL. Those are prime recruiting years, and ISL schools are able to take advantage of that.
Maybe 10 to 15 years ago, you only saw a couple ISL programs really go after MIAA players. Now? It's the rule, not the exception. In NEPSAC bowl games, you're seeing ISL teams match up with Class A programs that may have six to eight postgraduates. So if that's who the ISL teams are competing against, why would they stop going after top MIAA talent? It builds upon itself.
This is a discussion that takes place year round. Of the coaches we talked to, only Natick's Mark Mortarelli would go on the record. Here is what he said.
"In my opinion, there is nothing like playing for your hometown team with your friends you grew up with on a Friday night," Mortarelli said. "With the college transfer portal and the impact of social media, kids are quicker to believe the grass may be greener somewhere else. The allure of 'reclassifying' makes kids think it will get them a scholarship. It's simply not true. You are either a scholarship player or you are not.
"I have never met a college coach who has suggested a player should transfer. The player gets themselves recruited. It is our jobs as coaches to help them and to get them as much exposure as possible. That can happen at a public school, as well as it can happen anywhere else. It's frustrating that other high school coaches can come to our games, watch our players, and then recruit them. I don't think the families are completely informed."
One thing is for sure. This is not going to change. Unless the administrations of ISL schools decide otherwise, if you have an impact player on an MIAA team, a transfer is always a possibility.
Another aspect that has to be taken under consideration is the state of recruiting in Massachusetts. Right now, with Hudl, you are not seeing players fly under the radar. There really isn't an "exposure" issue, no matter where someone is playing.
But everyone needs to understand that transfer season is the way of the world now. It's just the way it is. It is hard to believe that you will see things go back to the way they were.
Unless there is a major sea change, it will be the same way next year, and the year after that.