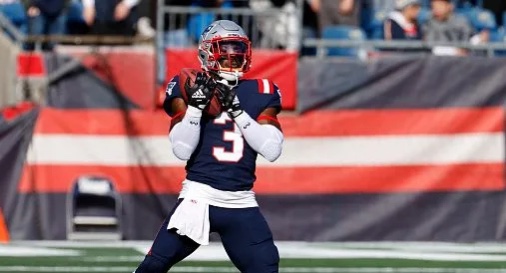 The Patriots re-signed safety Jabrill Peppers to a two-year deal last night. Peppers signed as a free agent with the team last off-season and had a good first season with the team. Both he and the Patriots were hoping to get something done and they ultimately did.
Peppers will take on a bigger role in the secondary now that Devin McCourty has retired. His versatility and athleticism allow Peppers to play in nickel, dime and three safety packages for the Patriots.
Peppers played in all 17 games last season, starting five of them. He finished with 60 total tackles.
The 5-11 215 pound safety can match up against displaced tight ends in coverage and line up as a box safety on first down and short yardage downs. In many ways, he is the perfect fit in the Patriots scheme because he is a true 3X3 safety.
With Peppers re-signing, the Patriots now have four of the five safeties from last season under contract. Now the focus can shift to cornerback and adding a boundary corner with some length.