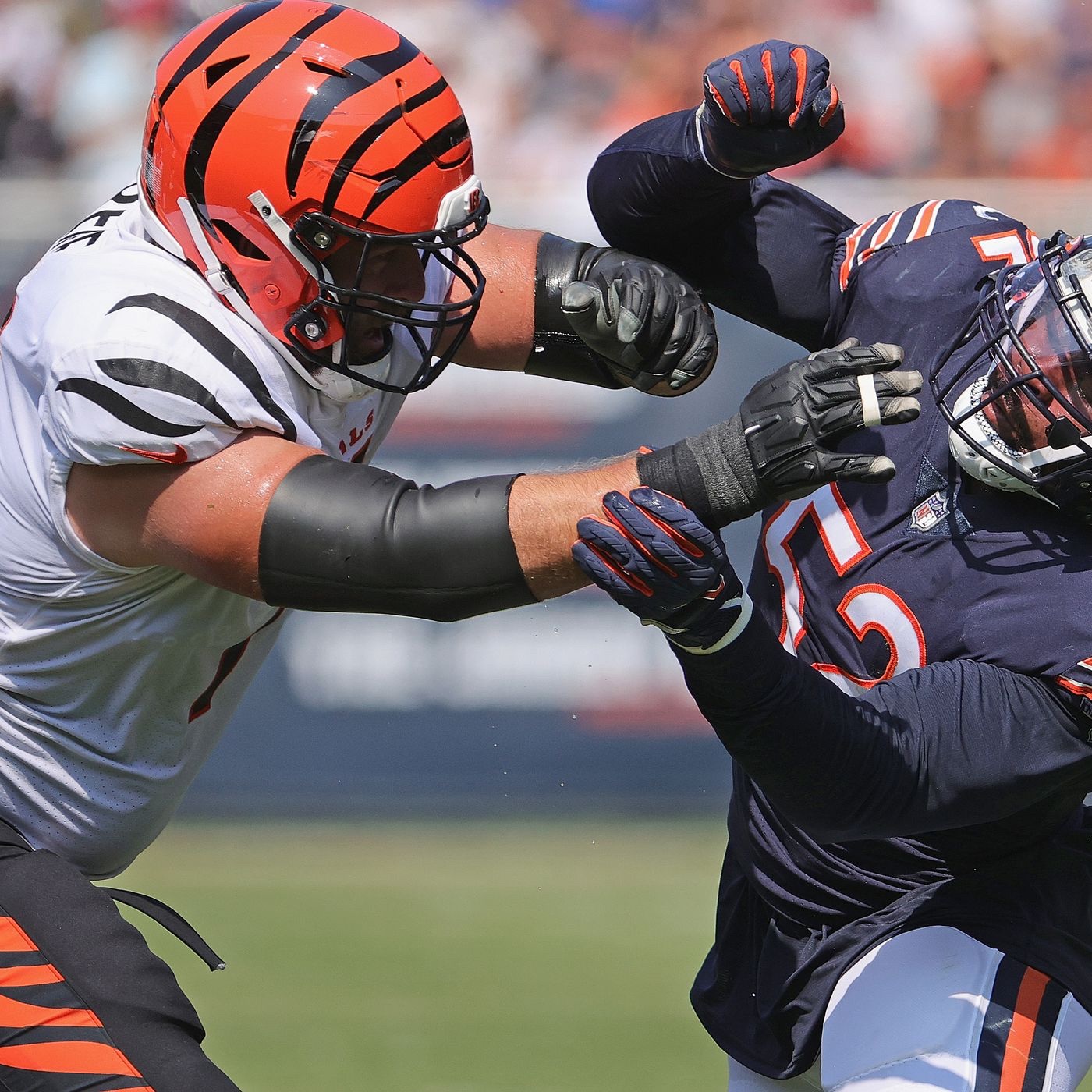 The Patriots are going to sign 34 year old veteran offensive tackle Riley Reiff. The 11 year veteran played with the Chicago Bears last season. Known for his versatility, toughness and leadership, Reiff will compete for the starting right tackle job according to the Athletic's Jeff Howe.
At 6-5 3/4 313 pounds, Reiff can play both left and right tackle and even kick inside to guard if need be. That versatility makes an valuable commodity, even at his age. Reiff played his college ball at Iowa under Kirk Ferentz, who is a long time friend of Bill Belichick's. Frentz was Belichick's offensive line coach with the Cleveland Browns.
Reiff has played for the Detriot Lions, Minnesota Vikings, Cincinati Bengals and the Bears in his career. He has played in 163 career games in the NFl, starting 149 of them. Reiff was drafted 23rd overall by the Detroit Lions in the 2012 NFL Draft.
Bears GM Ryan Poles on Reiff after the season:

"That guy did more than a lot of people think for that O-line room and the mentality. He's a reason why we ran the ball so well. We finished. We had an attitude. We had an identity and that's a lot because of guys like him." https://t.co/gZnbNWuoki

— Phil Perry (@PhilAPerry) March 15, 2023
The veteran tackle is beloved by teammates for his tough playing style and his leadership. He is not afraid to be vocal and lead by example. The Patriots offensive line struggled last season both on and off the field. The lack of leadership was evident. The veteran Reiff should help give the unit an edge and a presence.
Belichick has signed veteran offensive lineman in the past that can be a productive, steadying influence so this move isn't a surprise by any means.
Reiff is the second offensive lineman the Patriots have signed in two days. Yesterday they signed former Broncos offensive tackle Calvin Anderson. Anderson is projected to be a depth piece but it wouldn't be a surprise if he competed with Reiff to start opposite Trent Brown.
The Patriots currently have five offensive tackles under contract after retaining Yodny Cajuste earlier today. Despite that, I still don't think they are done. I suspect that Belichick will continue to look to fortify the position both in free agency and the draft.