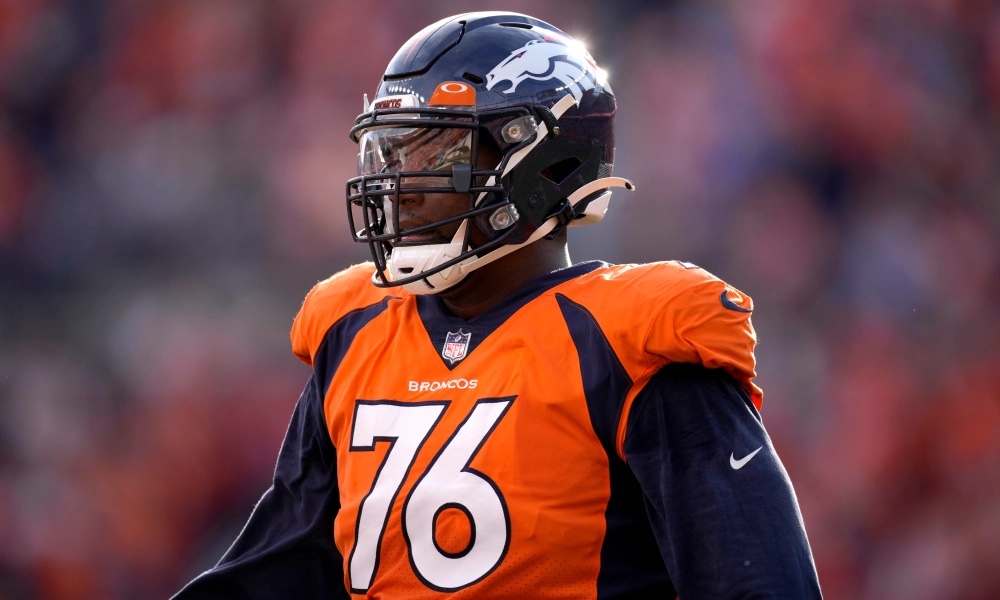 The Patriots signed their first free agent yesterday, inking offensive tackle Calvin Anderson to a two year deal. Anderson will be doing his second tour duty with the team after he signed with them as an undrafted free agent out of Texas.
The 6-5 300 pound tackle has played for the Patriots, Jets and Broncos. He has appeared in 41 games and started 12 of them. He is a swing tackle who can play on the right or left side.
One of the things that appealed to the Patriots about Anderson is his athleticism. His RAS numbers coming out of the 2019 combine were pretty impressive.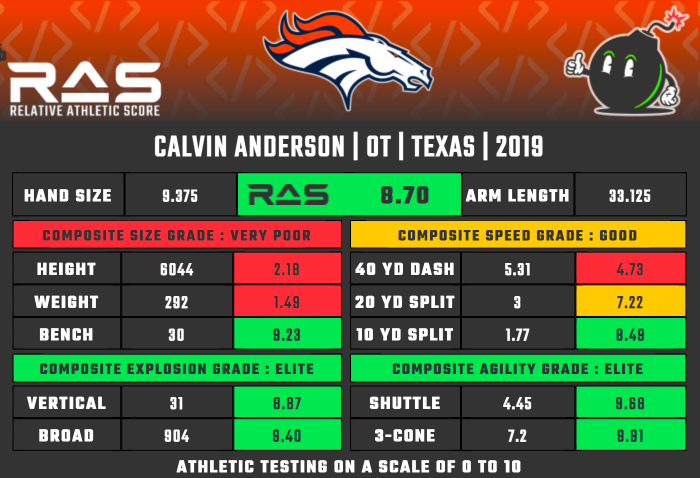 Anderson appeared in 10 games for the Broncos last season. The 27-year-old made seven starts at left tackle which speaks to his versatility. He is a viable candidate to start at right tackle depending on what New England does the rest of the off-season.
If nothing else, Anderson provides quality depth, something the team sorely lacked at offensive tackle last season.
The Patriots now have three offensive tackles under contract for next season.