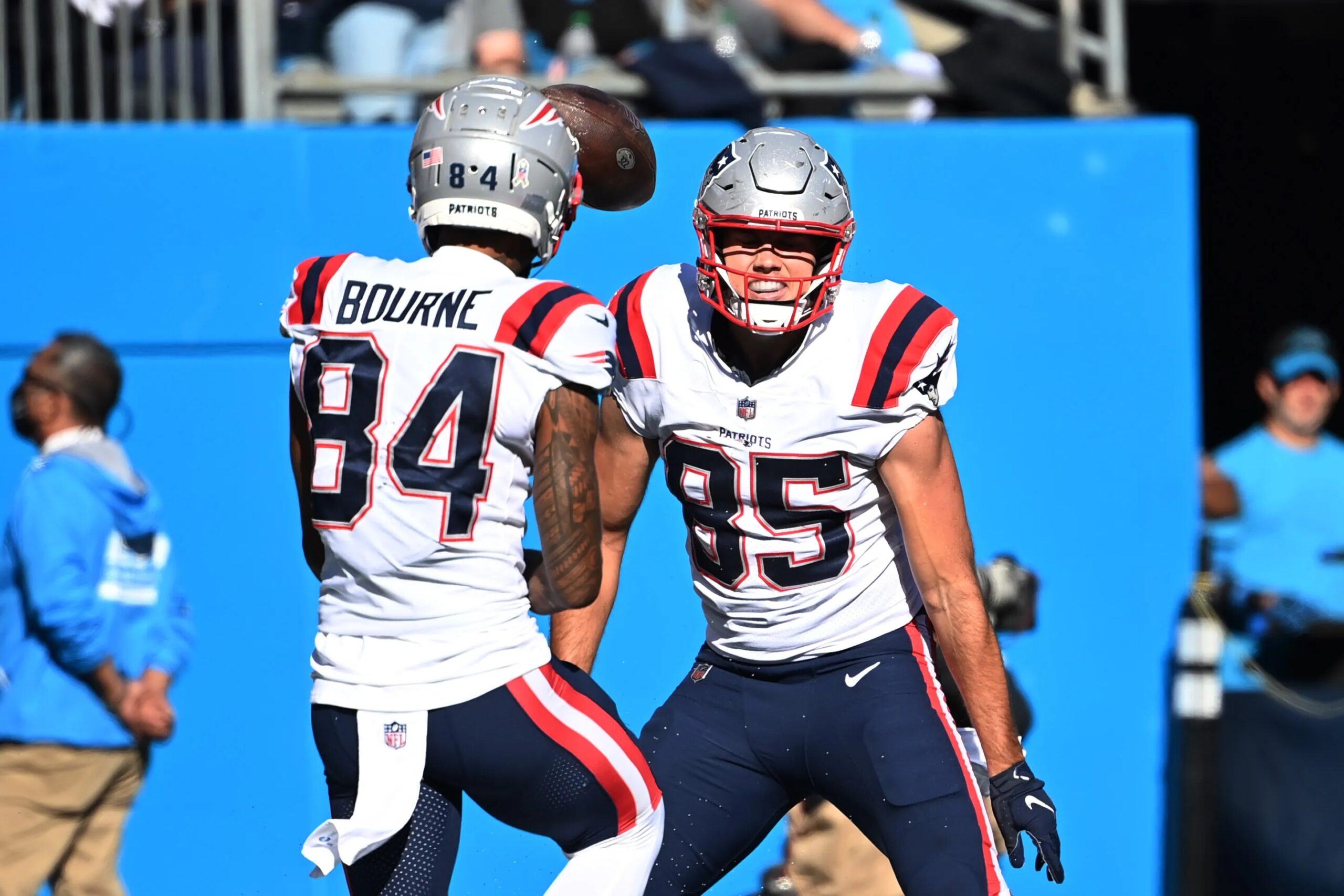 Bill Belichick went on an uncharacteristic shopping spree two years ago during the opening two days of free agency. He spent over $163 million in guaranteed money on several high profile free agents.
It was the perfect storm. The NFL was still dealing with Covid, teams weren't spending and the Patriots had an abundance of cap space. Coming off of a 7-9 season, Belichick wanted to turn things around quickly so he went off script by his standards and spent a bunch of money in free agency.
Two years later, we are debating whether or not the shopping spree has paid dividends. To answer that question, I have broken down the signings in four categories. Best signings, good signings, to be determined and bad signings.
Here is how I ranked the Patriots 2021 free agent signings.
Best Signings:
Matthew Judon: Judon has been worth every penny of the four year, $54 million dollar contract he signed. He has racked up 28 sacks in two seasons and has been in the conversation for defensive MVP both seasons.
Jalen Mills: Mills has been good when healthy but he battled injuries last season. If he can stay on the field, he is a versatile player that can play both corner and safety in the Patriots scheme. The team will be leaning on him heavily this season.
Deatrich Wise: Wise re-signed with the team and has proven to be a valuable piece on defense. His numbers have gone up the last two seasons and he has turned into one of the Patriots most consistent defenders.
Good Signings:
Kendrick Bourne: Bourne was terrific his first season in New England catching 55 passes for 800 yards and five touchdowns. Last season was a different story however as he only caught 35 passes for 434 yards and a touchdown. The Patriots are going to need him to find the form he showed in year one under Josh McDaniels but in Bill O'Brien's offense.
Hunter Henry: Henry is in the same category as Bourne. He had a terrific first season catching nine touchdown passes but his production tailed off last season. His yardage and reception numbers weren't that far off but he only caught two touchdown passes. The Patriots are going to need more production out of the veteran tight end as he enters the final year of his contract.
Justin Bethel: Bethel proved to be a valuable special teamer. He was ultimately cut and signed with the Dolphins.
TBD
Davon Godchaux: The verdict is still out on Godchaux. He has had his moments and the team has clearly seen enough from to extend him last summer to a 2 year, $20 million dollar contract. It is hard to judge an interior defensive lineman because their value cannot necessarily be measured in numbers.
Bad Signings:
Nelson Agholor: The Patriots gave Agholor a two year, $22 million dollar contract and in return he gave them 68 catches for 835 yards and five touchdowns in two seasons. His numbers were actually better than I thought but still not good enough to warrant the kind of money the team gave him. He was never the vertical threat the team was hoping for and he never quite fit into the system.
Jonnu Smith: Thank goodness for the Atlanta Falcons otherwise the Patriots would still be stuck with Smith. Arguably the worst signing of Belichick's tenure in New England, I don't think any of us saw this signing going as bad as it did. I thought he was terrific scheme fit at the time he signed his four year, $50 million dollar contract. Like many others, I was wrong.
Henry Anderson: Anderson never became the versatile scheme piece the Patriots were hoping for when they signed him away from the Jets. They moved on from Anderson last summer after cutting him.