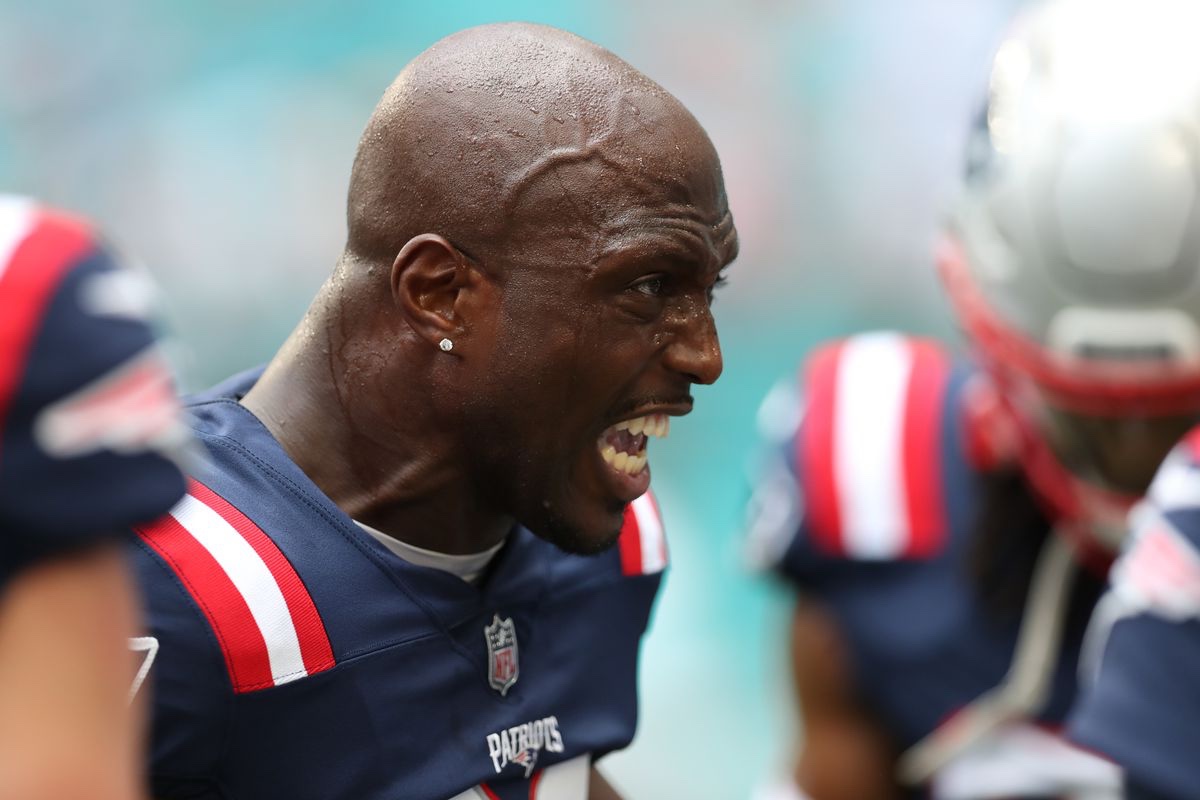 Photo by Megan Briggs/Getty Images
Devin McCourty announced his retirement on Friday after 13 seasons with the Patriots. McCourty won three Super Bowls and was a two-time Pro Bowler.
McCourty's loss on the field will be felt. During his career he intercepted 35 passes and was one of the best free safeties in the game.
Perhaps McCourty's greatest contribution in recent years however was his leadership as he became one of the most vocal leaders in the locker room along with Matthew Slater.
There is no doubt the Patriots will miss McCourty on the field but given the current status of the team, they will miss him more in the locker room.
So who replaces McCourty as a leader? It will be tough. But here are five guys that should step up and fill that void.
Mac Jones: You want your quarterback to be a leader regardless of how long he has been with an organization. Jones is going into year three. It is time to make this his team. He needs to step and become a leader. If nothing else, it will help grow and become more mature.
David Andrews: Andrews is going into eighth season and is well respected by his teammates. He is a leader on the offensive side of the ball but now has to step up and lead the entire team. He has the presence and cache to do it.
Deatrich Wise: Wise is one of the most liked and respected players on the team. Going into his seventh season, he will be looked upon to lead the defense both on and off the field.
Adrian Phillips: Phillips is a respected veteran who will take on a leadership role in the secondary. That leadership will extend to the team. Look for him to be more vocal in the locker room as he makes his mark on the Patriots.
Ja'Whaun Bentley: Bentley has developed into a good player and one that has a long term future with the organization. He has a presence about him and could step up now and be even more vocal than he was last season.
It is a given that Slater will still be the leader of this team. A guy like Matthew Judon will lead by example with his play and he does a good job of keeping things loose. The Patriots need that other leader to emerge and anyone of the guys mentioned could fit that bill.
There is a strong cultural foundation in New England so leadership shouldn't be hard to come by.