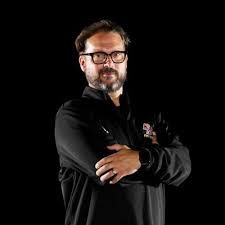 FOXBORO — On Saturday, the second day of the New England Football Coaches Clinic at Gillette Stadium, Jason Tudryn covered a lot of ground with his presentation on the current recruiting landscape.
Tudryn is the recruiting coordinator at Boston College, and has loads of experience at both the high school and college level.
We got a chance after his talk to speak with him on a few topics. One aspect he touched on was how BC likes to leave a few spots open for the players who blossom maybe a little later than others. That is, the senior who comes to a class late.
In his talk, Tudryn referred to Catholic Memorial's Max Tucker, one of the best cover corners in New England and an NEFJ First Team All-State honoree. Tucker was an Akron commit for most of the process, but BC offered him late — three days before Signing Day, according to Tudryn — and Tucker committed to the Eagles.
With the amount of spots on a roster and recruiting class taken up by transfer portal additions, there is less and less room across the country for such a late offer. But it still happens.
"For us, specifically, obviously we know about him, because if they're regional and have an offer from somewhere else, getting that advocate to call on his behalf (is significant)," Tudryn said. "If it's a high school coach, whoever it may be. Then we figure out the why. Why hasn't he earned an offer? If we're going to offer someone in state or regionally, then that kid could say right then and there, we want to go to Boston College. A lot of places, it's not that way."
As Tudryn said, it isn't as simple as, "We like the player, so here's his offer."
"There's numbers, too, because we might only be taking one o-lineman this class," Tudryn said. "Or four wide receivers, or vice versa. There might be a need for other positions. You're building a roster.
"Think about, if your kid's a developmental offensive lineman or defensive lineman. Those are the two most important. They're not going to be able to come in and compete in the ACC right away. We take them, we're taking a bigger number of linemen in this class. We are taking two high school kids in the bottom of the class and two in the portal. We develop the high school kids, and the portal give them some time. There's a strategy there."
The portal complicates everything, and because of it, there are fewer spots for high school recruits. For a prospect, all of this can be confusing, especially if he is left waiting for a spot at his favorite school. That offer isn't there, but the interest is. What should he do at that point?
"There's got to be a point at some time where you say yes to somebody. Somebody's recruiting you," Tudryn said. "If nobody's recruiting you, maybe I'm going to do do a post-graduate. Maybe I'm going to go wherever. But if there's someone that's offered you and showing you interest, there's going to be a point to where you get into your season, the latest of your senior year, where you have to make a commitment to that school. You have to. I'm waiting for somebody else. Well, these people are the ones that want you. You make a commitment. Max was a perfect example of that because he stayed faithful to it. He committed to another school. He stayed with it. His dream was to come here. We are like what are we waiting for? This kid's right in front of us. Let's go."