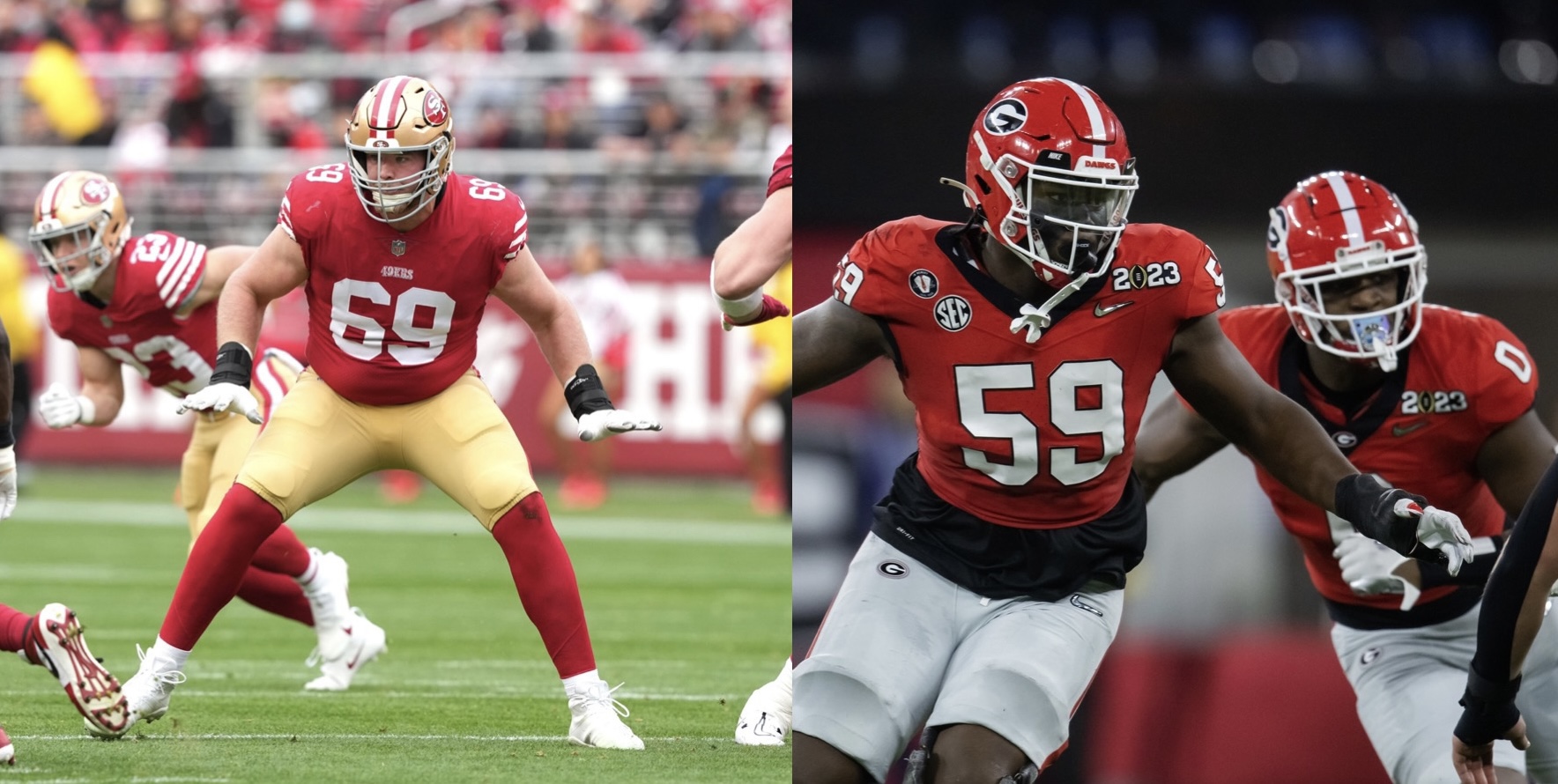 The Patriots have several significant needs this offseason and the New England Football Journal is breaking down each one. This installment is arguably about the biggest need of all: offensive tackle.
The Patriots offensive line was wildly inconsistent in 2022. New England had a sack rate of 7.06%, which was 19th in the NFL. Rhamondre Stevenson is a star, but he often did not have sizable running lanes and had to make plays after contact. Not having a real offensive line coach was a major part of those struggles, but the play of New England's tackles was also disappointing, and that position is in need of multiple additions.
Right tackle was a black hole for the Patriots. Isaiah Wynn started the year, but was bad for most of the nine games he played and was benched multiple times before eventually landing on injured reserve. He gave up five sacks and committed eight penalties. He likely won't be back with the team next season. To replace him, the Patriots initially tried Marcus Cannon, a veteran and former Patriot who did not play football in 2020 and only four games in 2021. In five games in 2022, Cannon was not much better than Wynn. New England ended the season with backup tackle Conor McDermott starting the final six games. McDermott was solid, but not nearly good enough to be worthy of a full-time starter role even with a new offensive line coach.
The Patriots had more stability at left tackle, but only slightly better performance. Trent Brown played in all 17 games for the Patriots (16 starts) but battled multiple injuries and was inconsistent when on the field. He committed a total of 13 penalties, nine of which were accepted and enforced. The nine accepted penalties were tied for fifth most by an offensive lineman in the NFL. Brown and Wynn accounted for over 20% of the penalties accepted against the entire Patriots team during the season. Brown allowed nine sacks and 10 quarterback hits in 2022 according to Mass Live, a huge number.
Mac Jones was under pressure far too often in 2022 and for that to change the Patriots will have to make serious upgrades at tackle. In the free agency route, Mike McGlinchey from San Francisco is the obvious name and best player available. The Patriots could also sign Jawaan Taylor from Jacksonville, whose game is not as good top to bottom as McGlinchey, but he is only 25 years old and would be less expensive. The team could also choose to sign a guard such as Philadelphia's Isaac Seamalo and move Mike Onwenu to right tackle, where Onwenu starred at in 2020.
In addition to free agency, the Patriots should use their first or second round pick on a left tackle and not just a developmental one. They need someone that can either come in and play right away or push Brown to be the best version of himself while developing. Right tackle will be easier to address in free agency, therefore the draft focus should be on a left tackle early and then tackle depth later.
Above all other roster needs, if the Patriots can improve at tackle, it will go a long way towards helping them become a playoff team again.