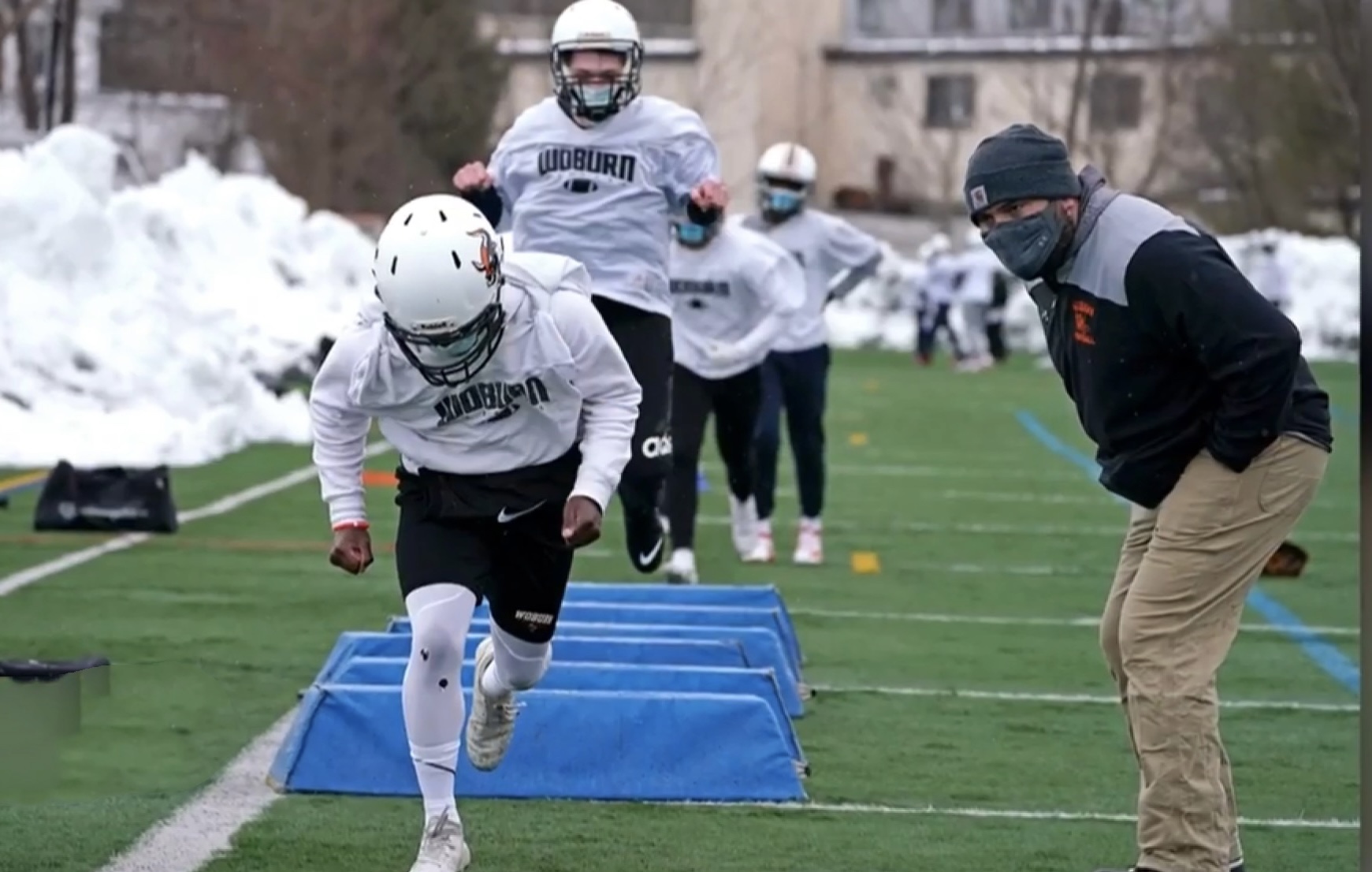 It is hard to believe but the Fall II season kicked off two years ago this week. When I look back on that season, it was a difficult season for me for a variety of reasons. For one, I had lost my father a month prior to the season starting. At the time, I was not coaching but decided to coach that season when King Philip Head Coach Brian Lee offered me the chance to be the offensive coordinator at the s hook. The decision to coach was spur of the moment but one that I made because I needed football at that time in my life.
Like most coaches, I remember all of the restrictions that came with coaching that season. Wearing masks on the sideline, lines on the field that were designated for where players, coaches and officials could stand during games and practices. Sitting apart on buses, no locker rooms and no team meetings.
The weather was another issue altogether as there was snow on the ground and the cold temperatures, especially during evening practices took some getting used to.
I asked folks who lived through that season what they remembered the most about it and their responses ranged from criticizing the season to it was good for the kids to get out and participate.
Carver Head Coach Ben Shuffain felt that the season was challenging between the restrictions and the weather.
"I remember the first practice of the year was 34° and pouring rain. I thought it can only get better from here. I was wrong. Cohorts and having the team separated made for awful weeks of practice. The whole season was forced and on edge. There was no fun in it."
Coach Khan Chace shared many of the same views as Coach Shuffain but also felt that the season served as an opportunity to get out and play for young people who had spent a year indoors due to lockdowns.
"Kids and coaches got to play and feel normal for a couple hours a week. Seniors playing with friends one last time. Snowy fields, getting dressed in the parking lot, playing multiple motions in a game! One player we had played quarterback, tight end, linebacker and center in one game!"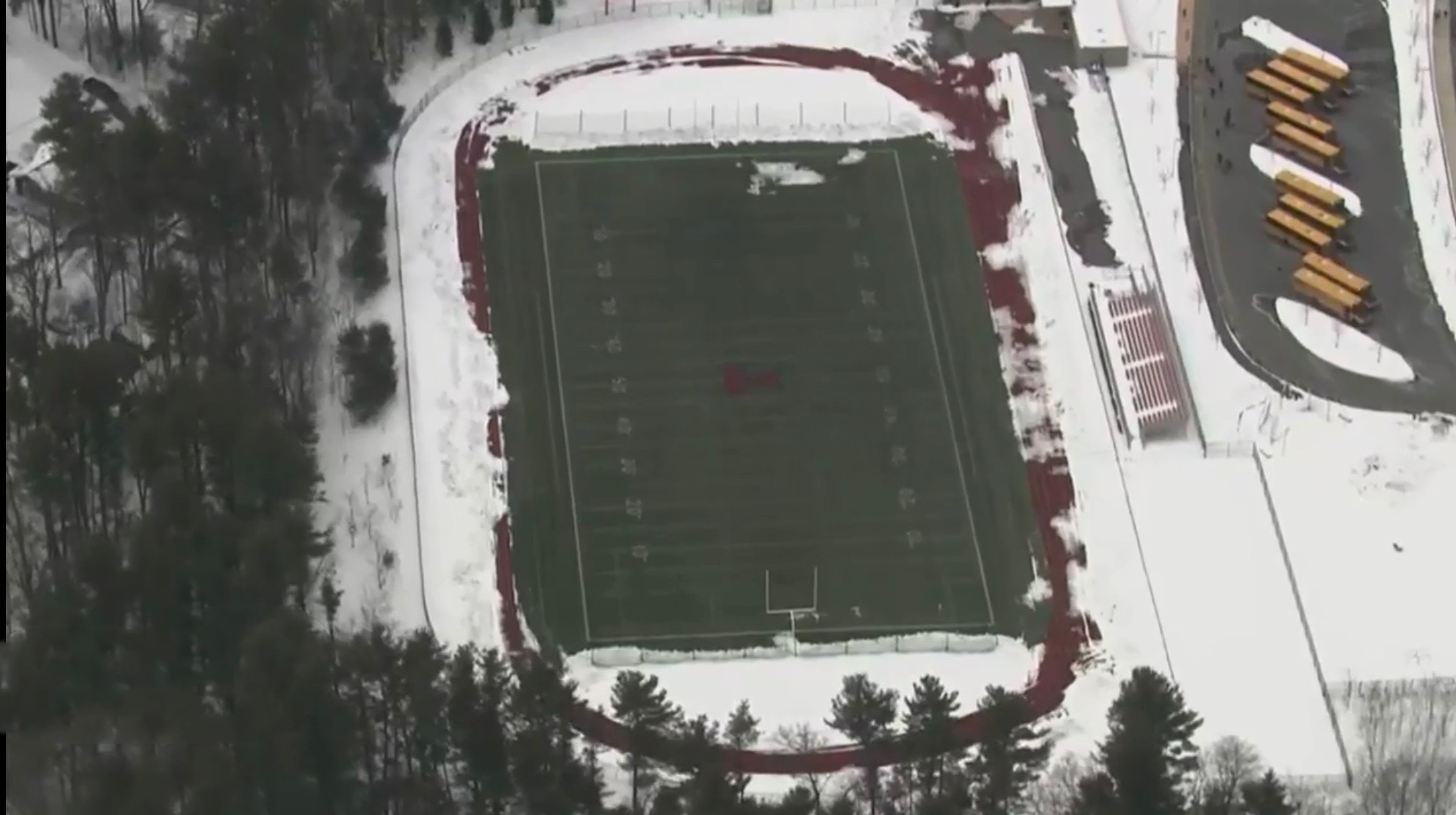 Football fields had to be cleared by players in order to play.
Franklin Coach Eian Bain believes that one of the positives that came out of it was that it changed the way coaches ran their programs and how they communicated with players.
" It forced us to stream line our teaching. Less face to face time and meetings meant creating better teaching resources. It also forced us to utilize digital meetings to review film and game plans. We still use a lot of our install and review models now that we improved during Fall II."
Milford Associate Head Coach Dana Olson remembers the uncertainty that surrounded practice and games when it came to the possibility of positive tests.
"The not knowing everyday when you came to practice if we would be shut down because someone tested positive."
I vividly remember that being a problem and managing it made a head coach's job even more difficult. Factor in roster restrictions and playing a full schedule was far from a guarantee.
Despite all the negatives, there were positives as well. Perhaps the biggest positive was that seniors had a chance to play one final season.
Darren Sullivan, a parent perhaps said it best as to why the Fall II season was so significant.
"Speaking as a dad and not a coach, we were grateful to everyone who made that season happen. For seniors, it was important to play one more season with their teammates and for those playing in college, although a short season, it provided meaningful reps to get ready for the fall."
Introducing the game to kids who might have otherwise not played is another reason why playing the season was so important according to Foxboro High School Defensive Line Coach Wesley Burhoe. Burhoe also felt some good teams missed out on a chance to win a championship.
"I remember the kids that wouldn't have played otherwise, try football and love it. Also felt real bad for the teams I saw that clearly would have had dominant if not Super Bowl contenting teams that got robbed of that lost postseason.
We will always remember what life was like during the pandemic. The lockdowns, restrictions, the vaccine, vaccination status. It was a unique time in our lives. It was also the reason we had perhaps the most unique season in the history of high school football. A season we will never forget.
Perhaps Coach Raycroft summed it up best.
"It was uncharted waters for all. Masks, no locker rooms, cohort practices, preparing all week for an opponent and just waiting for a call the game was off. Then scrambling to find an opponent, missing players, testing, pausing and starting but always remembering we were at least playing."