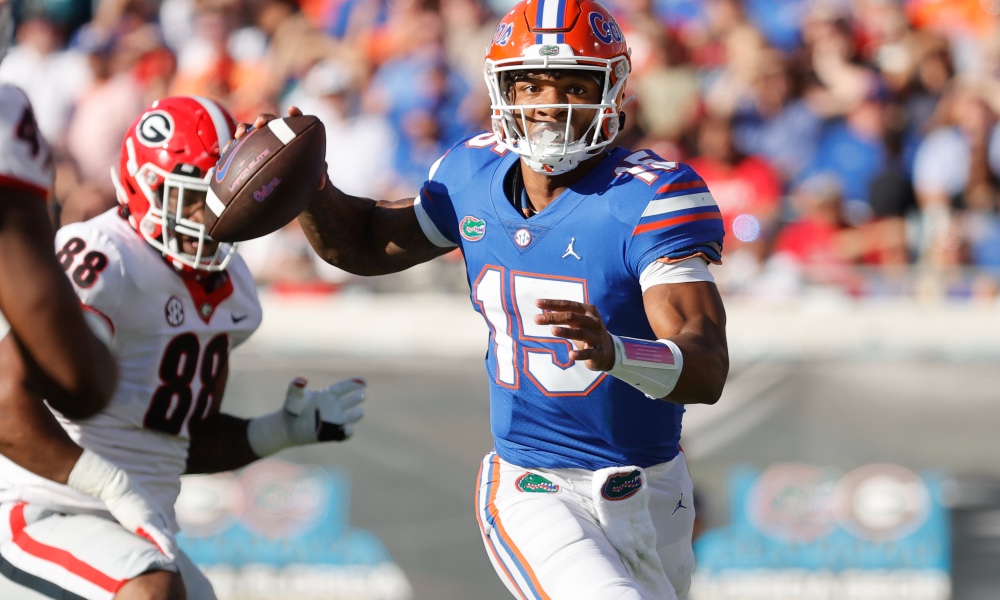 The Patriots met with Florida quarterback Anthony Richardson at the Scouting Combine this week. Many might ask, why meet with him? It is not like the Patriots are taking a quarterback in the first round. Especially not one who has made 13 starts and needs refinement.
Well, like I tell people all the time. We are not privy to their draft board. We don't know what they think of Richardson. For all we know, he could be pretty high on their board.
Richardson's size (6-4 232) and physical talent is tantalizing so teams will want to meet with him. The Patriots are simply doing their due diligence but make no mistake about it, they are intrigued by his skill set and what he could become down the road.
Philosophically, the Patriots have really shifted the way they evaluate talent and what they look for physically. It is all about raw athleticism now. The Patriots are placing a premium on athletic ability. It is more than just about scheme fit, character and toughness. They want guys that have elite athletic traits. They are no different than any other team in the league now.
Despite this shift in philosophy, I still do not see them drafting a quarterback in the first round. It would be a shocker. I could however see them drafting a quarterback at some point. Remember, Bill Belichick has drafted 12 of them during his tenure. He sees value in adding one to the roster at least every other draft.
Meeting with Richardson was simply part of the process. Unless they decide to trade Mac Jones and start over at the position, there is no chance they have genuine interest in drafting him.
So for any Patriots fan who got excited at the thought of Richardson in a Patriots uniform, stop dreaming. It is not going to happen.