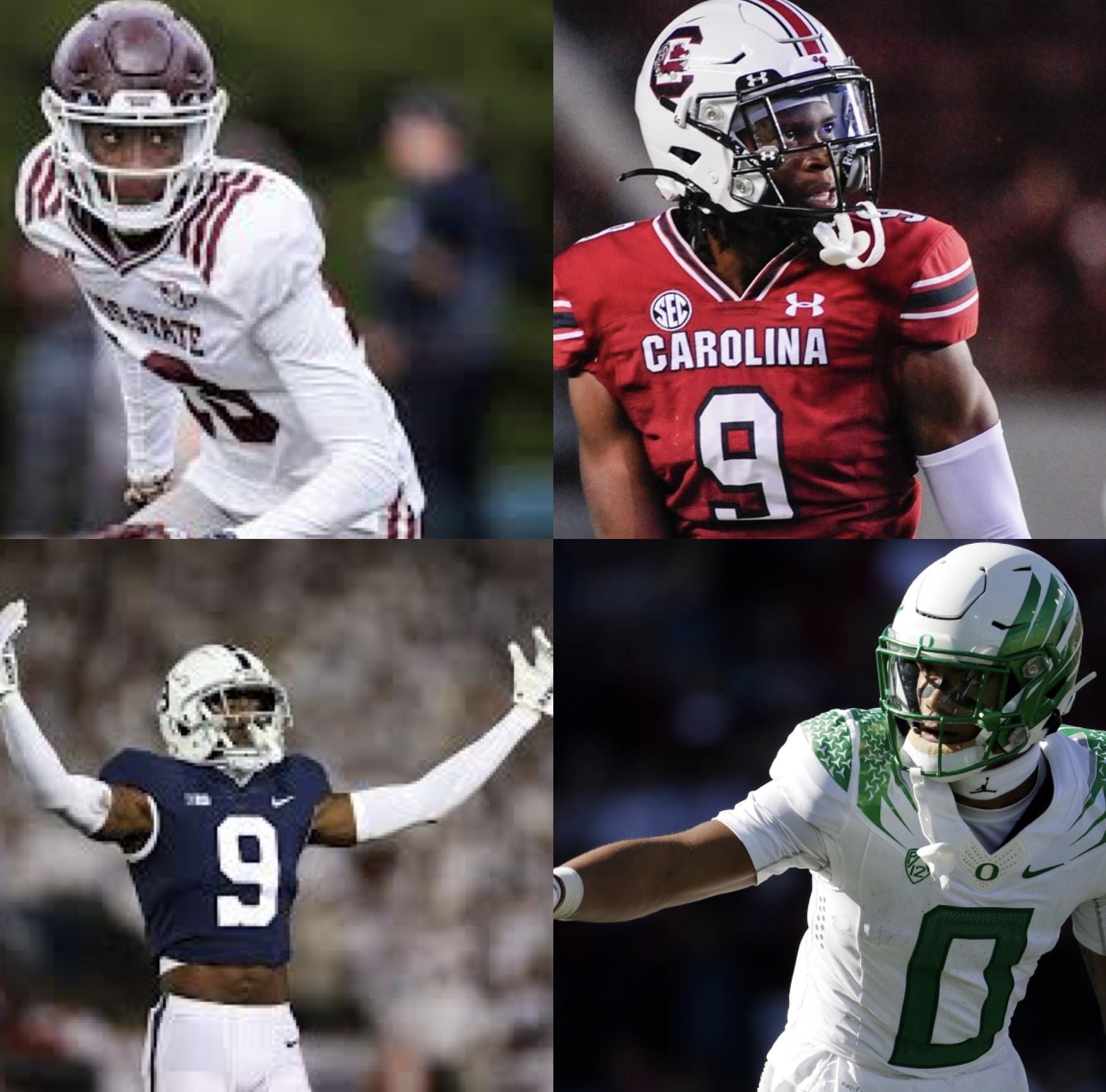 Going into this off-season, cornerback was identified as one of the top positional needs the Patriots have. With Jonathan Jones a free agent and little depth behind him outside of Marcus and Jack Jones, the Patriots need to address the position.
New England will look at all options starting with the draft. The Patriots have met with some of the top draft prospects in Indianapolis this week including: Oregon's Christian Gonzalez, Penn State's Joey Porter Jr., Mississippi State's Emmanuel Forbes, and South Carolina's Cam Smith.
All four are expected to go within the first 40 picks of the draft. Five cornerbacks are expected to go in the first round so the Patriots will clearly have some options at both picks 14 (first round) and 46 ( second round).
The Patriots could opt to go the free agency route as well with $32 million dollars in cap space available to them but given the talent and the size in this year's cornerback class, I would be hard pressed to believe that they will pass on one of these young corners that they interviewed.
Having a boundary corner with size and length is essential in today's game. The Patriots haven't had that type of player since Stephon Gilmore. It is why they have struggled with X receivers in recent years, most notably Stefon Diggs.
As one college assistant told me recently. "Receivers are being developed at an unprecedented rate. Finding guys that can match up with them is the challenge. Programs can't develop cornerbacks fast enough to keep up."
Bottom line. When you have a talented crop of cornerbacks like this, you need to take advantage. The Patriots certainly plan on doing that in this draft.
It is not by accident that they have spent so much time of evaluating the position. They have needs and they need to upgrade the talent.
Expect the Patriots to spend time and capital re-tooling a secondary that needs a talent infusion. We saw the difference Sauce Gardner made for the Jets defense last season. The Patriots are hoping to find corner who can make a similar impact for them in this draft.
They will have plenty of quality options. It will be interesting to see which one of these cornerbacks they ultimately draft because I firmly believe they will draft one of them.