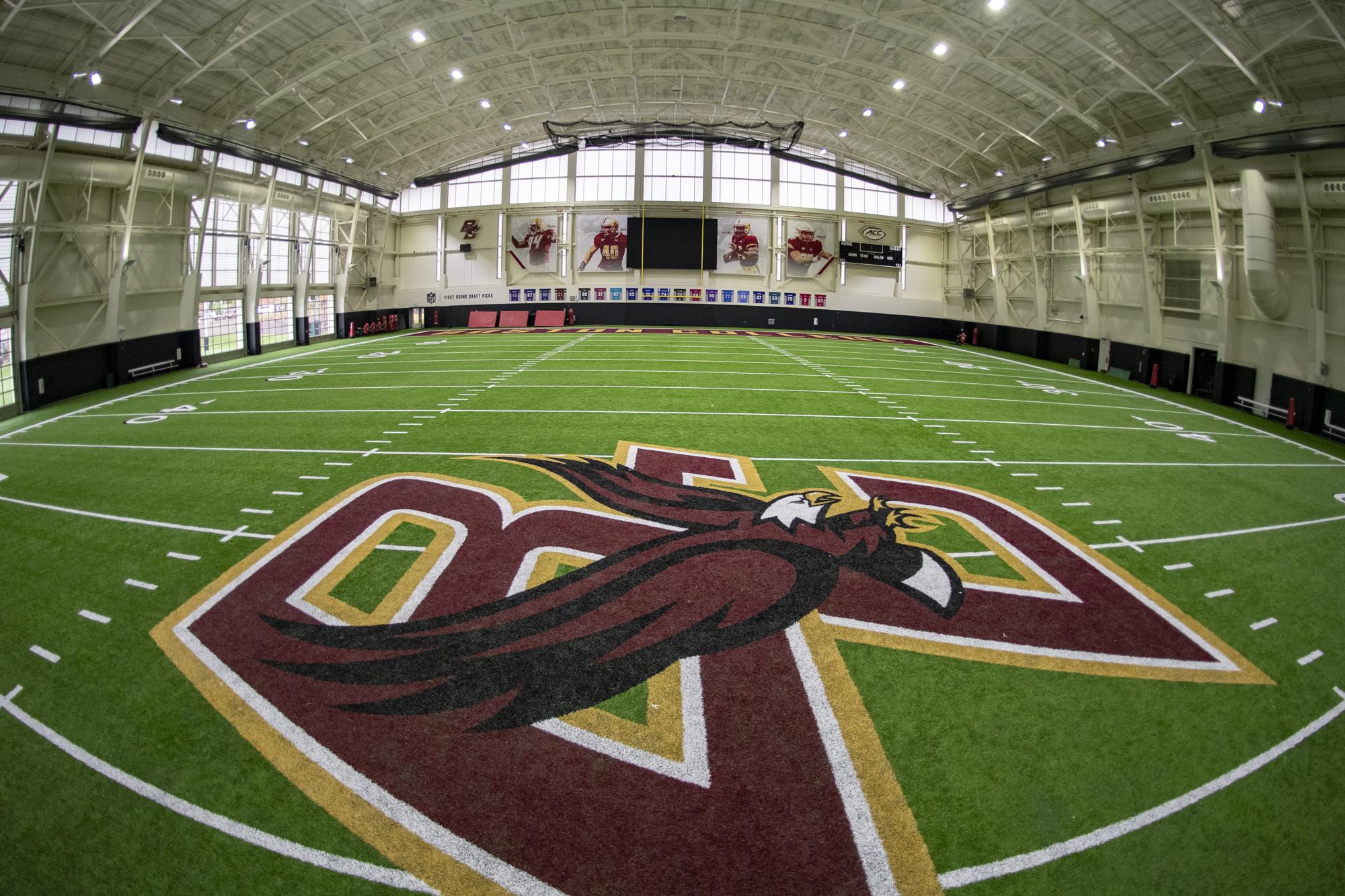 Boston College kicked off spring practice today at the Heights. We got our first look at the 2023 Eagles and we found out who will be coaching what positions for the upcoming season. At first glance, the Eagles have a lot of experience on their staff. Here is what the new staff will look like.
Jeff Hafley: Head Coach
Rob Chudzinski: Associate Head Coach/Offense
Steve Shimko: Offensive Coordinator/Quarterbacks
Matt Applebaum: Offensive Line
Savon Huggins: Running Backs
Darrell Wyatt: Wide Receivers
Aazaar Abdul-Rahim: Co-Defensive Coordinator/Defensive Backs
Sean Duggan: Co-Defensive Coordinator/Linebackers
Paul Rhoads: Outside Linebackers
Matt Thurin: Special Teams
We got some clarification on the offensive coordinator situation. It appears Chudzinski will oversee the offense and collaborate with Shimko on play design and game planning. You would have to think Shimko will be calling the plays. Applebaum's return s big. He knows the program and the players. He should be able to slide in seamlessly and pick up where he left off two years ago before leaving for the Miami Dolphins.
Huggins and Wyatt return as the running backs coach and wide receivers coach respectively. Perhaps the biggest news of the day was the announcement that defensive backs coach Aazaar Abdul Rahim and linebackers coach Sean Duggan are now co-defensive coordinators. With the departure of Tem Lukabu to the NFL, there was some uncertainty as to who would coordinate the defense this spring and moving forward. Rahim and Duggan will now split the position. One has to assume Duggan will call the fronts and pressures and Rahim will call the coverages.
The addition of former Iowa State Head coach and long time defensive coordinator Paul Rhoads should help in the transition. Like Chudzinski on offense, he will be an asset to Hafley, Rahim and Duggan on the defensive side of the ball. His experience will be invaluable.
After a tumultuous off-season, the hope is this staff can settle in and coach up the team moving forward. Boston College is off until March 14th for spring break. The spring game is April 15th so we will see some of the new changes made on both sides of the ball.