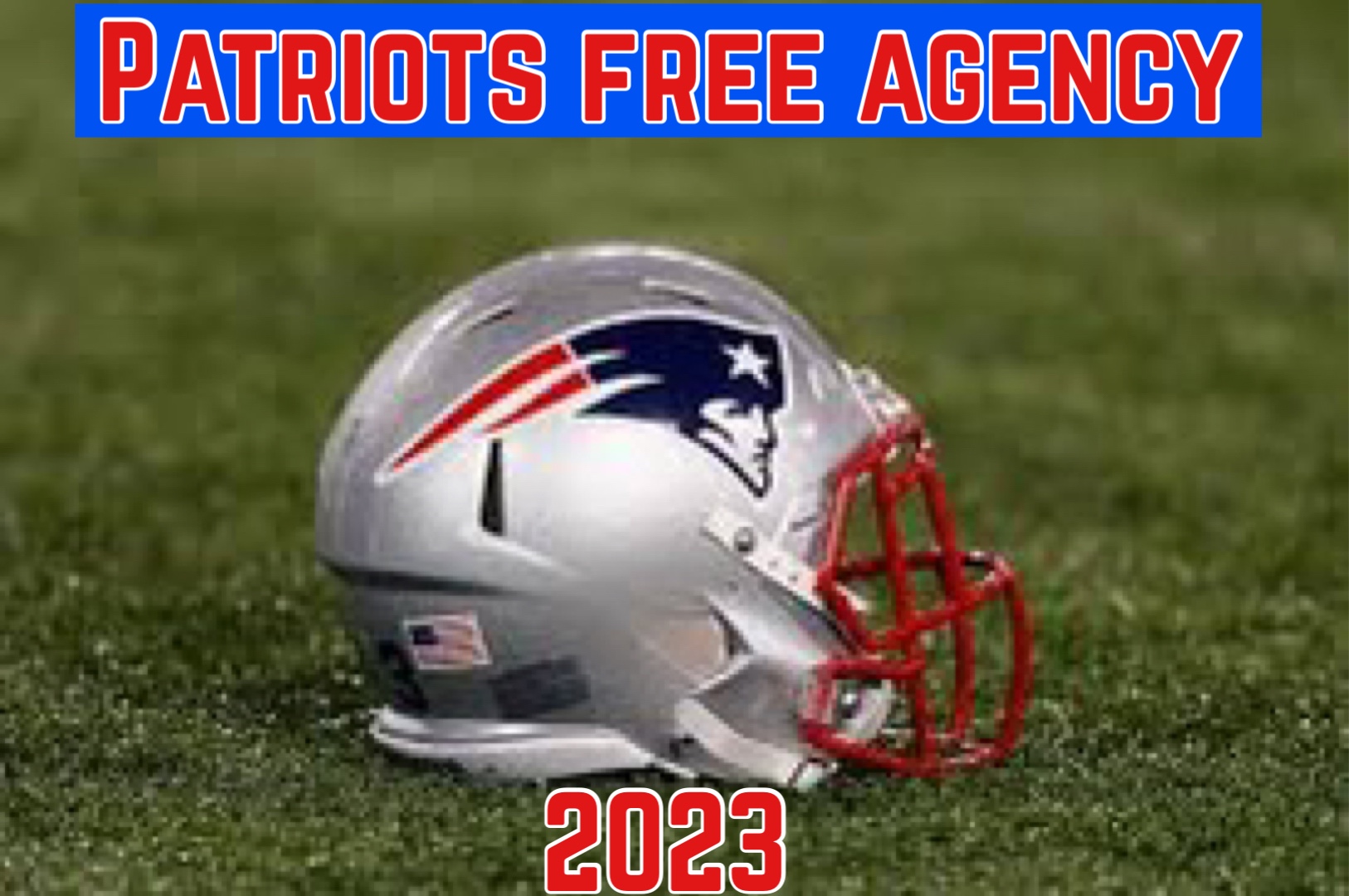 Free agency in the NFL kicks off on March 15th. Over the next three weeks, we will preview what free agency could look like for the Patriots. We start off with ten players who could be affordable fits for the organization.
Parris Campbell, WR, (Colts): If the Patriots lose Jakobi Meyers in free agency and they do not want to invest big money in a receiver, Campbell could be an affordable option. The 2019 second round pick has good size and athleticism. Campbell can play in the slot or play the F and the X in the Patriots offense. He would be a nice complement to what the Patriots have and can be had on a 2 year, $6 million dollar deal.
Mack Hollins, WR (Raiders): Hollins played for old friend Josh McDaniels in Vegas and is familiar with the Patriots system as McDaniels ran a similar offense with the Raiders. Hollins would give the Patriots some much needed size at the X and he can be used in the run game as a lead blocker as well. Hollins could be an affordable option on a two year, $7 million dollar contract.
Andre Dillard, OT (Eagles): Dillard is a former first round pick who has not played a lot of football. As a result, he will not command a big contract in the open market. He is a left tackle who offers swing versatility. He can play on the right side as well. If the Patriots opt to address the offensive line in free agency, Dillard could be a target and could be had for a relatively affordable price. A one year deal for $5 million with an option could be a good starting point.
Cameron Fleming, OT (Broncos): Fleming was drafted by the Patriots out of Stanford in the fourth round of the 2014 NFL Draft. While in New England, he was a spot starter and used in six offensive lineman personnel groupings. Since leaving here, Fleming has played for the Cowboys and most recently the Broncos. At 6-6 325, he can play right tackle and fill in on the left side in a pinch. The organization knows Fleming so he they may be willing to take a flyer on him. Another one year deal candidate with the possibility of an option year. A one year deal with an option is possible.
Elandon Roberts, ILB, (Dolphins): Another former Patriots draft pick out of Houston, Roberts has started and played special teams for the Patriots. Bill Belichick likes reunions at linebacker. We have seen that in recent years. I would not be surprised if the Patriots took a long, hard look at Roberts. They know him as a player and his versatility and toughness will make him appealling to the organizatiom. So will the price. Roberts will not command a big contract. A two year deal worth $6 million might be enough to bring him back.
Bobby Okereke, ILB, (Colts): If the Patriots don't want to run it back with Raekwon McMillan, then Okereke might be an affordable replacement. Okereke can play the MIKE or SAM linebacker in the Patriots defense and is athletic enough to play all three downs. He has ideal size at 6-1 235 and is only 25 years old. A two year, $6.5 million dollar deal might be enough to lure him to New England.
Nik Needham, CB, (Dolphins): Old friend Brian Flores discovered and developed Needham. He has good size and can play in the slot or play boundary corner. He also played on all the special teams with Miami. Needham would be an affordable veteran option if the Patriots were looking to replace Jonathan Jones. He's 26 and would be going into his second contract. Needham is the type of player Belichick shops for. A 3-years and $12 million with incentives could be the type of deal that lands the Patriots a player like Needham
Dalvin Tomlinson, DT (Vikings): The former draft pick of the Giants had a solid season in Minnesota in 2022. Tomlinson is stout in gap control and can rush the passer on first and second down. He finished last season with 2.5 sacks and 10 quarterback hits. A three down player that can fit any system. Tomlinson will have a market and could end up with a three year, $30 million dollar contract.
Andrew Wylie, OT (Chiefs): Wylie has had his ups and downs with the Chiefs but he is a solid player and would be an upgrade for the Patriots at right tackle. With Kansas City focused on re-signing Orlando Brown, Wylie could be the odd man out. I do think he will have an active market so I do not see him being a bargain. The Patriots would have to pony up for him. Wylie could get a 4-year, $48 million dollar deal on the open market.
Tre Flowers, CB/S (Bengals): Flowers is an intriguing free agent. He is listed as a corner but is built as a safety and can be used in a variety of personnel groupings as a match up piece. He was an integral part of Lou Anarumo's defense in Cincinnati the past two seasons and could an interesting chess piece in Belichick's defense if the Patriots can lure him with a 3-year, $9 million dollar deal.