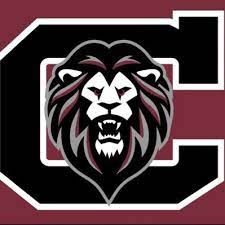 This week's Recruiting Roundup features a look up in Chelmsford for the Lions, who on the verge of getting back to where the program was in the 1990s and later.
As you'll remember, the 1994 team had running back Dan Curran, who is now the coach at Merrimack College. The Lions always had numbers, too, with participation routinely in the 100-110-range in grades 9-12.
Some of the biggest games in that era included their battles with Acton-Boxboro in the early 2000s.
It feels like the Lions are getting back to that level.
One of the main reasons why is sophomore, or class of 2025 offensive lineman Thomas Brown (6-4, 275). Right now, he is someone you need to keep your eye on.
"He is going to probably be in that class with probably the most recruited kid in the area," Lions coach George Peterson. "He's had some big schools come in. Penn State, Ohio State. We've got a bunch of schools on him. I played (at UNH) with Ryan Day, so I have been in contact with him. Chip Kelly was one of the coaches at UNH when I was up there, so he's been in a lot of contact already. BC loves him. He is going to knock your brains out. He's just that kid. Very, very impressive. I don't know how he'll practice as a senior. I don't know what we'll do, because there is one gear on the kid. It's 1,000 miles an hour to knock your head off. He broke three kids' collarbones in practice this year. We were losing like special teamers, I was like, come on, don't land on him. Run him back and keep him up. At the same time, if we can get everybody to play like that. The kids, everybody else is like, 'Wait a minute. He's getting recognized for this stuff and try to act like the same way he is."
Peterson said Brown registered 94 pancakes this year.
"You can watch that film and be impressed, but the thing to be impressed about is I don't see any sophomores playing like that," Peterson. "None. None. He's a kid that turned 16 after the game was over. So he's a 15 year old kid mauling seniors. He went and played at Catholic Memorial (tackle) Guerby Lambert, could not block him. He's got real talent and going to be a kid who's highly, highly sought-after.
"The big thing about him is that he loves playing Chelmsford football and loves being in Chelmsford with his friends and takes pride being in his hometown. He's not going anywhere. A lot of kids unfortunately think they have to, in order to get looked at, to go to some of these private schools. He's not one of them, which is awesome."
It does feel like fewer kids fall through the cracks.
"It does seem like the evolution of things with things like Hudl and the internet. When I was playing high school, I played on a team with 18 kids on it 9-12. Getting found was next to impossible. Making a highlight tape was an unbelievable process that took hours on top of hours to get done. Now that you have Hudl and stuff, you can upload anything on social media. Your coaches can send it out. I share Thomas film with 131 schools in two minutes.So it's like a really easy process. To do that now.
"The coaches see. When Ohio State came in, they said he's is doing exactly what he needs to be doing against the competition he's playing against to get recruited. That's what you're able to see now. They're saying, 'Holy smokes, this kid's for real. It doesn't matter that he could be playing in Alaska on a pair of skates or whatever."
Two 2024 kids to watch are running back Kai Everett, a 5-6, 135-pounder whom Peterson calls a "unique kid, a fast little jitterbug," and quarterback Kyle Wilder.
Peterson has reveled in how much WIlder has "grown so much" since working with former Nashua South (NH) and UNH player Trevor Knight.
"Kyle's your steady Eddie, not a flashy football player," Peterson said.
A quick look at the 2023 college signees:
Cooper Collins — A DE is looking at Franklin Pierce, WNEC, Springfield, and Assumption.
Ryan Clark — Western NE, linebacker/tight end.
Jack McCarthy — Western NE, WR/CB.
Joe Tays — Plymouth State, S.
Tyler Kostka — G, WPI.
Ryan Ward — Plymouth State, C
Dan Craig, — C, who will be playing lacrosse at Siena.
Ryan Blag — A D1 scholly lacrosse kid who may walk on at UNH, Blag is a 6-4 wide receiver.
Near the end of the call, Peterson noted that Chelmsford is expecting 97 kids with 50 in the weight room every day.